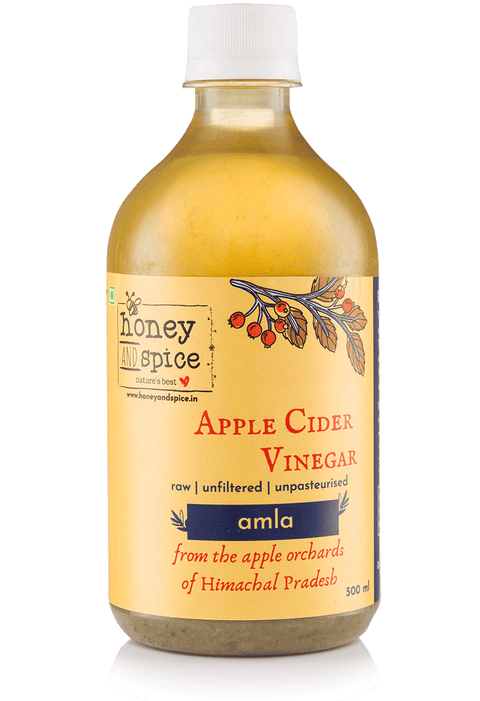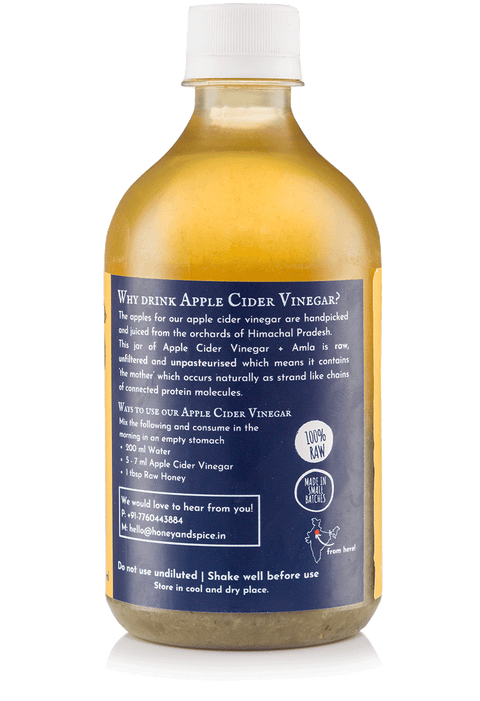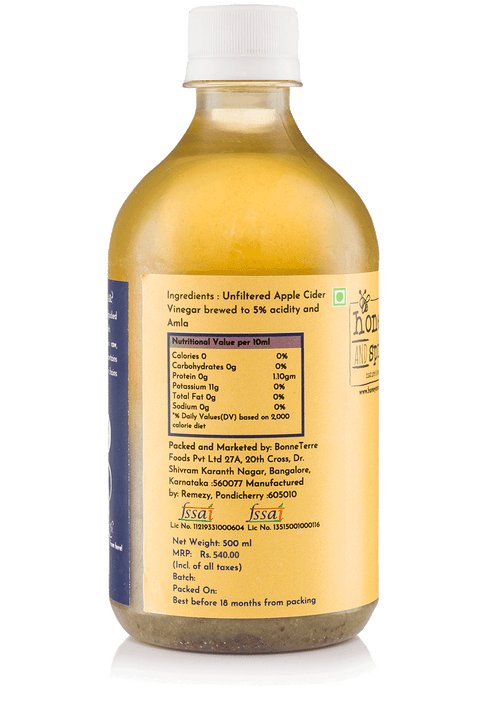 Honey and Spice
Apple Cider Vinegar With Amla 500ml
Ways to use Apple cider vinegar with Amla :
Mix the following and consume in the morning on an empty stomach:
200 ml Water
5 - 7 ml Apple Cider Vinegar
1 tbsp Raw Honey
Apple cider Vinegar with Amla adds taste to your fruit & veggies salads. You can use it in your salad dressings.
Apple Cider vinegar is known to support a healthy gut.