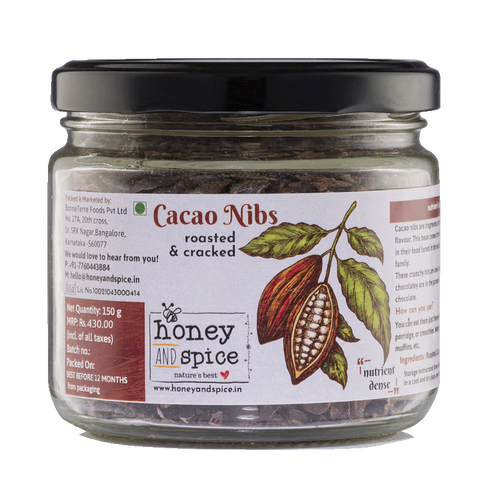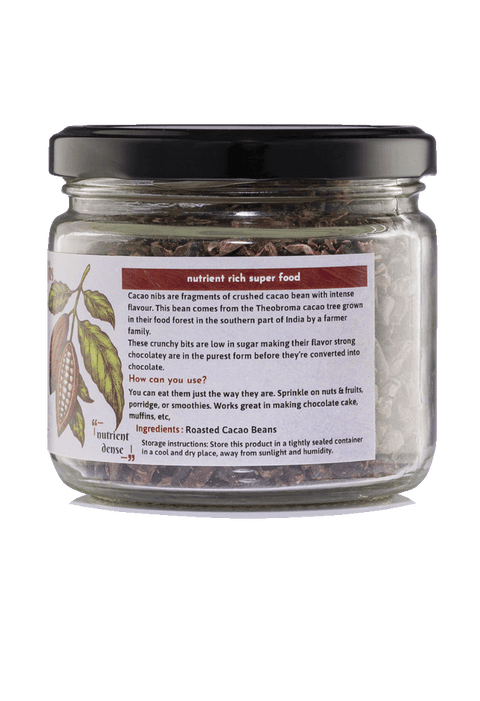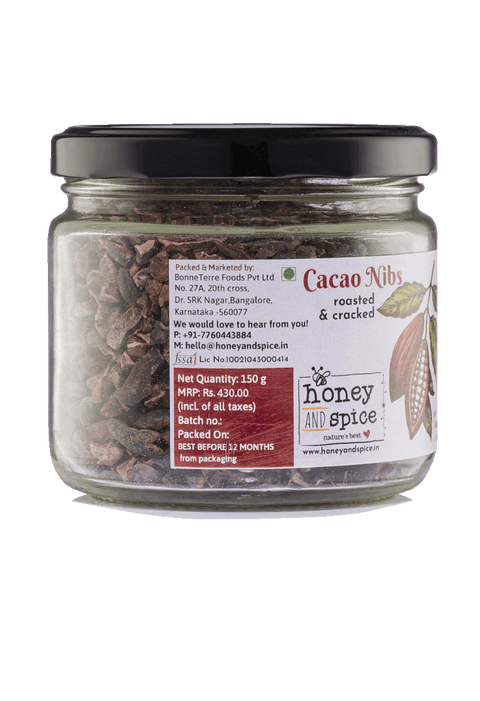 Honey and Spice
Cacao Nibs 150g
A little insight on how we get the cocoa nibs from our farmers: 
Once harvested, the cacao nibs are removed from the pods, fermented for about 6-8 days, then dried. 
The beans are then sorted, cleaned, roasted, de-shelled and then broken into nibs. 
These crunchy bits are low in sugar & have a strong chocolatey flavour. These nibs are the purest form of Cacao before they're converted into chocolate. 
Here are a few pictures from our farm: