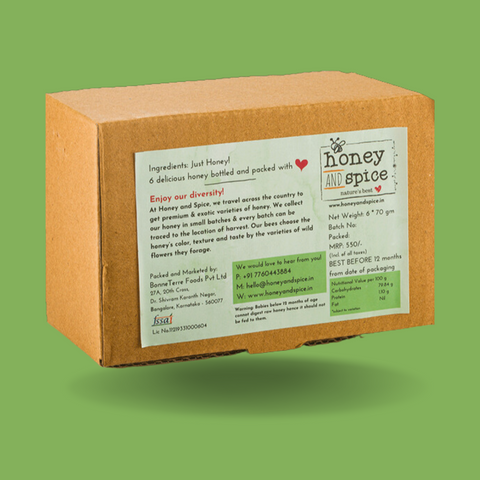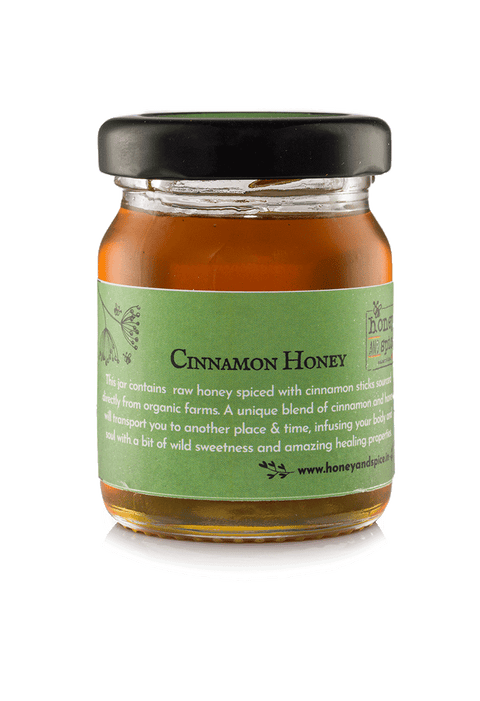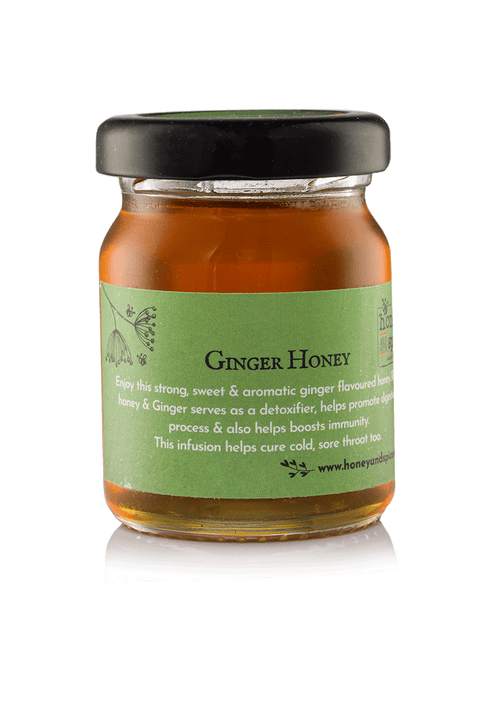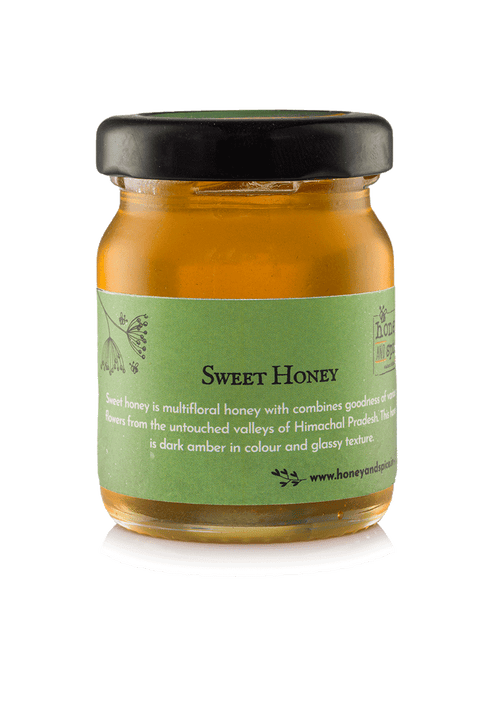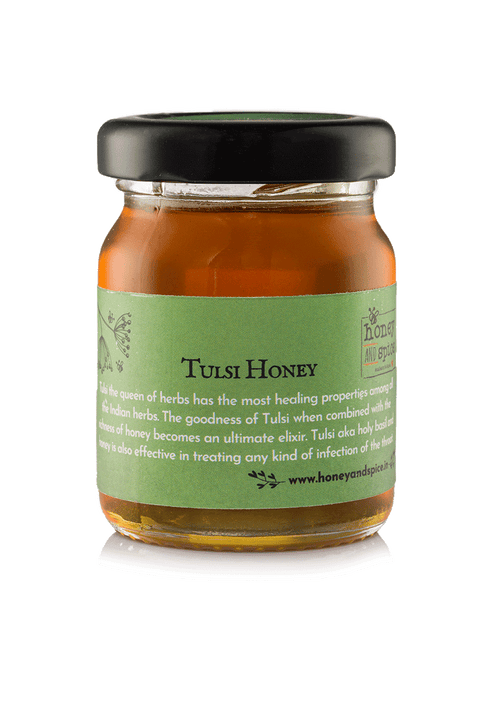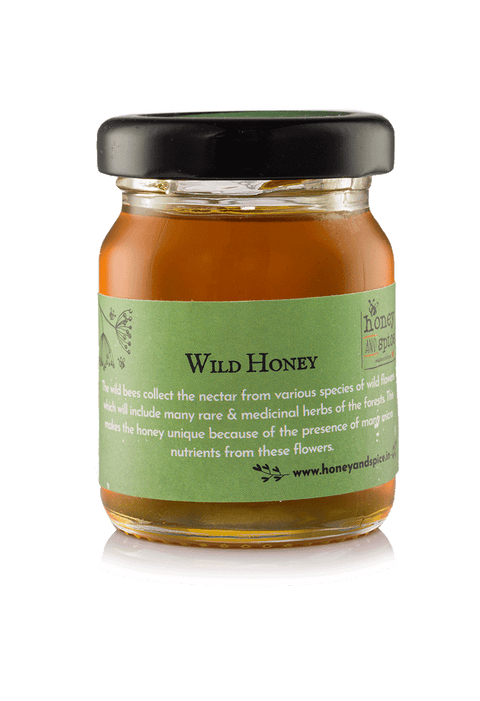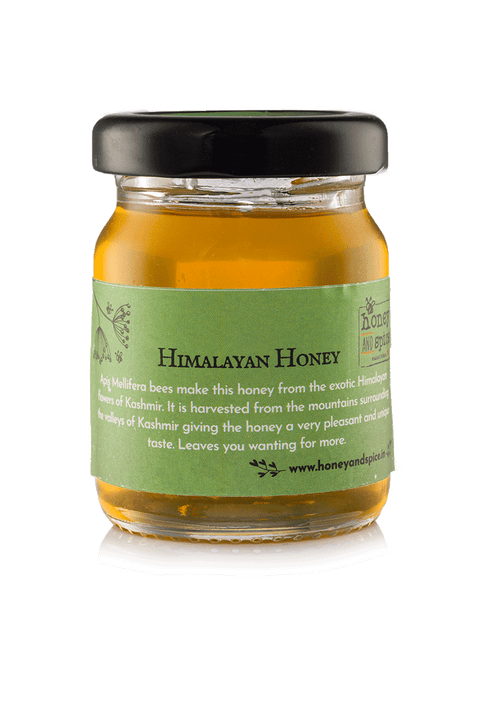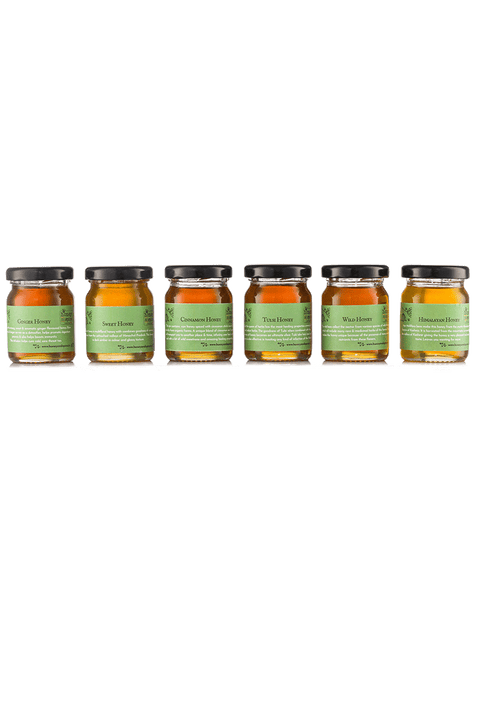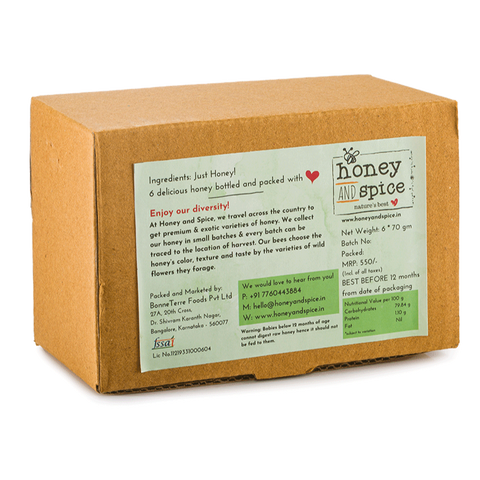 Honey and Spice
Honey Sampler Set
This sampler pack contains 6*70gm jars of the following:
Wild Honey | Super Food - This exotic Honey is extracted from the wild beehives in the jungles of India by tribal honey hunters. The wild bees extract nectar from the wildflowers to make this exotic Honey. This honey if consumed daily will boost immunity & helps complete healing.
Local Honey | Immunity Booster - Pollen allergies can be prevented by consuming honey harvested from your locality. Consuming local honey rich in pollen regularly will desensitize you to the pollen of your region thus preventing allergies. One of the most medicinal honey in our store.
Kashmir Honey | Skin Care - This amber coloured premium honey from the valleys of Kashmir has a very pleasant aroma and flavour. This honey is light in colour and is available only in limited quantities every year.
Cliff Honey | - This honey is collected from giant beehives in the densest forests of India. This honey is extremely rare and is harvested only in small quantities every year. Our cliff honey comes from the forests of Chattisgarh, Orissa, and along the western ghats.
Tropical Blossom Honey | - This honey is packed with the nectar of all the tropical flowers from Mangoes to pomegranate, you can call this honey a concoction of tropical flowers. It is harvested by beekeepers in the dense tropical plantations and forests of Kerala. Coming from the hilly district of Idukki in Kerala, this honey is only available in limited quantities every year.
Lychee Honey | - This honey is a light amber-colored honey that comes from the lychee orchards in the Muzzafarpur region in Bihar. This honey is extremely flavourful, light & buttery. Enjoy this raw honey as a sweetener in your drink, warm toast, or desserts.
This sampler set contains 6 glass jars, each containing 70 gms of honey. These sets are a great way taste of each variety before buying larger bottles.
These jars make a perfect addition to your breakfast table when you serve warm toast, pancakes or rotis.
This is a perfect gourmet food gift for birthdays, housewarming and weddings. Also suitable as a Corporate Gift. All these are 100% raw, unfiltered, unprocessed.
You've got to try these...they're AMAZING!