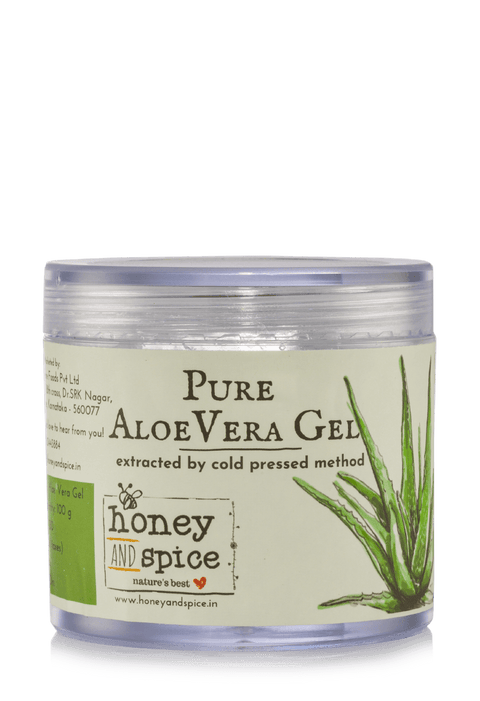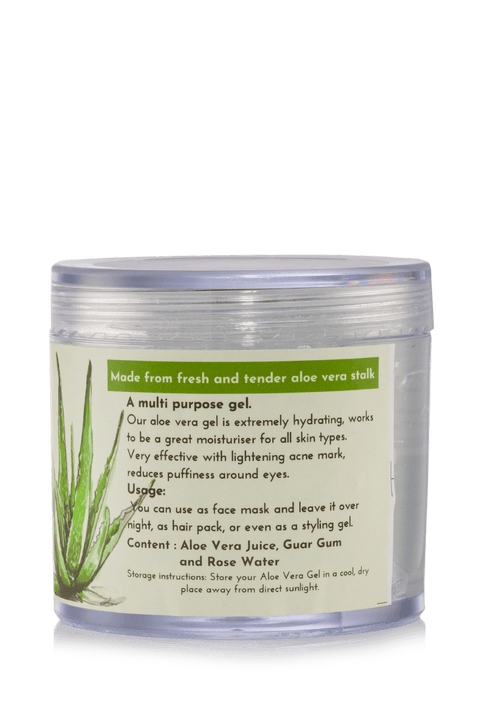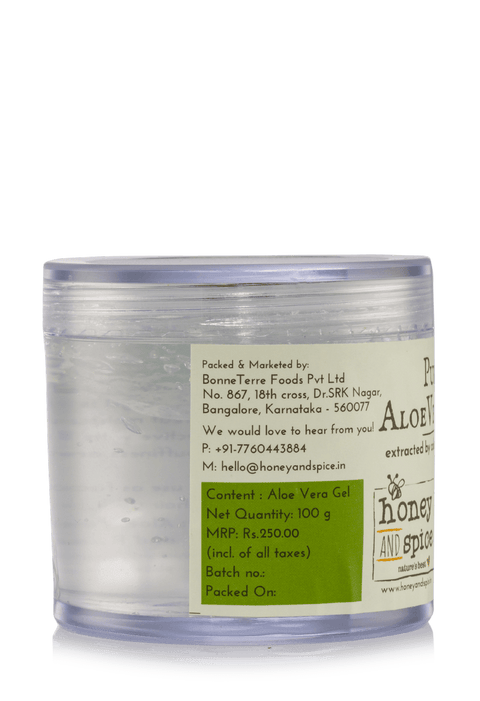 Honey and Spice
Pure Aloe Vera Gel 100gm
Pure Aloe Vera Gel is known to do miracles on your skin. Its healing effect on your skin is now backed by numerous scientific researches. Every time you have a cut on your skin, just apply this gel and you will see an immediate healing effect. 
A multi-purpose gel. 

Our aloe vera gel is extremely hydrating, works to be a great moisturizer for all skin types. 
Very effective with lightening of acne marks and reducing puffiness around eyes.