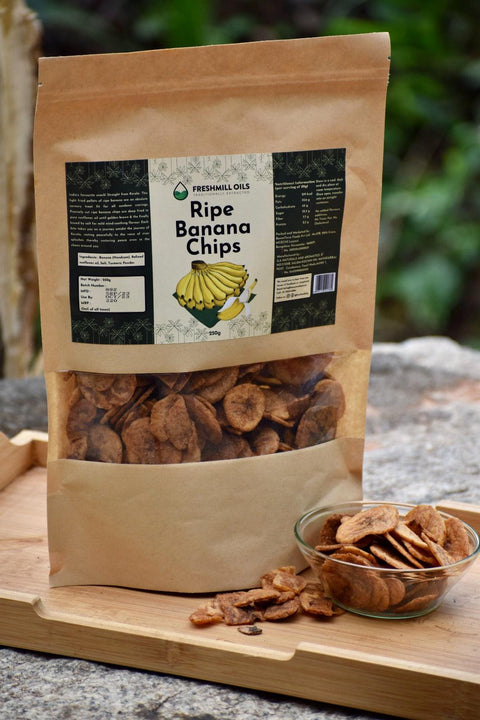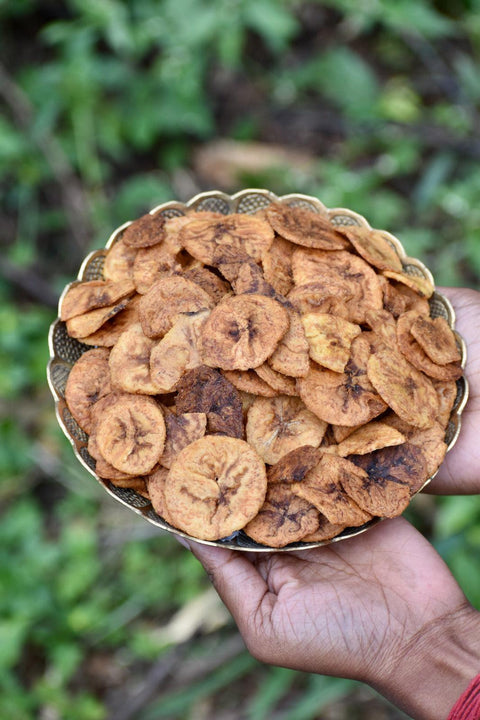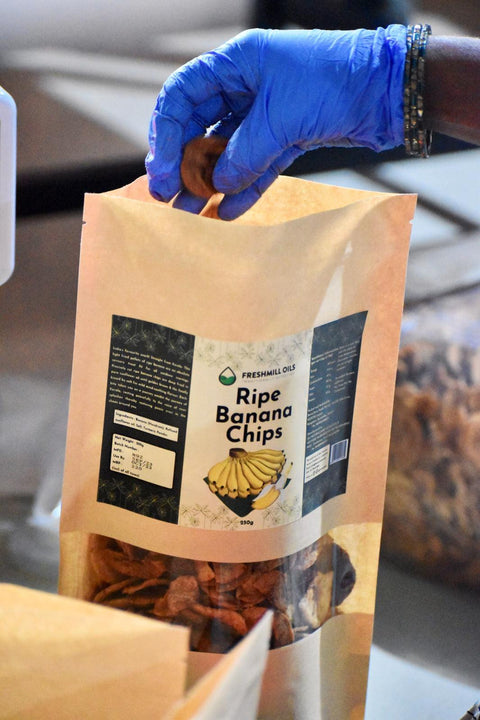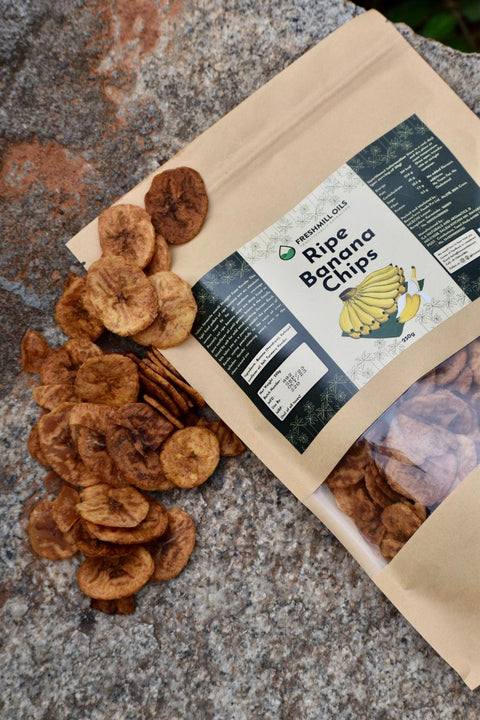 Honey and Spice
Ripe Banana Chips 250gm - Kerala's Coconut Oil Delight
Experience the authentic taste of Kerala with our handcrafted Banana Chips, fried to golden perfection in pure coconut oil. These chips are a beloved snack, a culinary tradition from the heart of Kerala, and a true celebration of coconut-infused flavor.
Signature Qualities:
Pure Ingredients: Our Kerala Banana Chips start with the finest Nendran bananas, known for their natural sweetness. They are expertly sliced and crisped to perfection in 100% pure coconut oil.

Coconut Oil Infusion: The use of pure coconut oil not only imparts a unique, aromatic flavor but also enhances the overall authenticity of these chips. It's the secret behind their exquisite taste.

Crunchy Goodness: Expect a satisfying crunch with every bite. These chips are sliced thin, fried to a golden hue, and then seasoned just right to create an irresistible texture.

Rich Aroma: As soon as you open the bag, you'll be greeted by the delightful aroma of coconut oil, reminiscent of Kerala's lush coconut groves.

Resealable Packaging: Our Kerala Banana Chips are packaged in a resealable pouch, ensuring they remain fresh and crispy, ready to be enjoyed anytime.
Usage:
Perfect for a sweet and savory snack break at home, at work, or during outdoor adventures.
Elevate your tea-time with a taste of Kerala's sweetness.
Share the tradition with family and friends during celebrations or gatherings.
Experience Kerala's Sweet Legacy:
Ripe Banana Chips fried in Coconut Oil are a cherished tradition in Kerala's culinary tapestry. With their delightful sweetness, satisfying crunch, and the enchanting aroma of coconut oil, these chips offer a genuine taste of Kerala.

Discover the tradition and taste of Kerala with every crispy chip. Kerala Banana Chips, fried in pure coconut oil, bring the essence of South India to your snacking experience. Try them today to savor the authentic goodness of Kerala's culinary artistry.