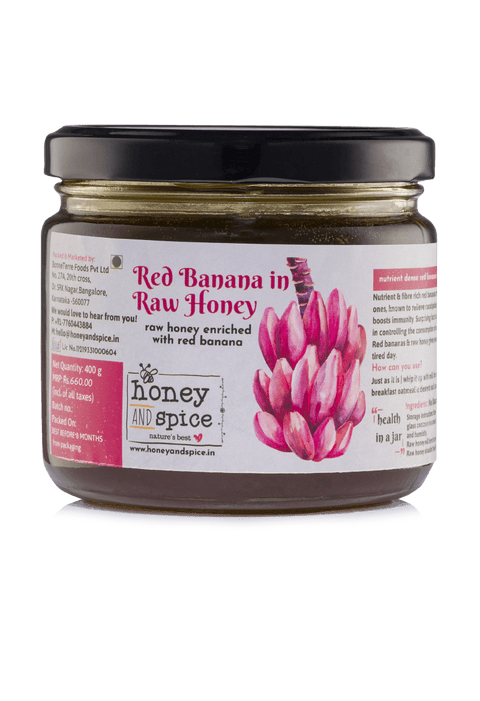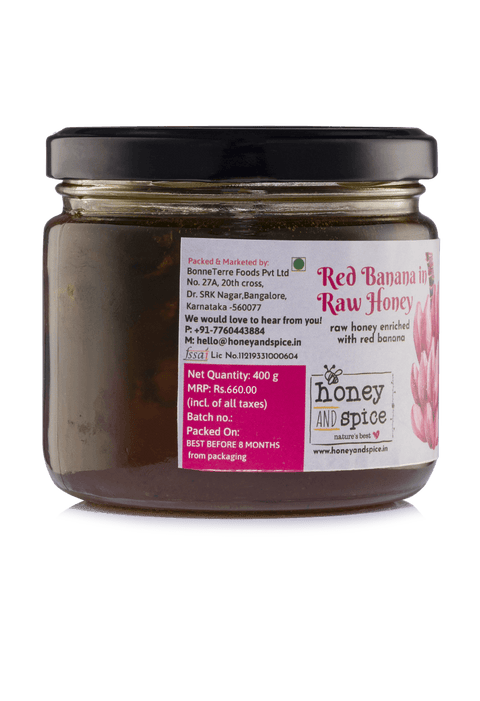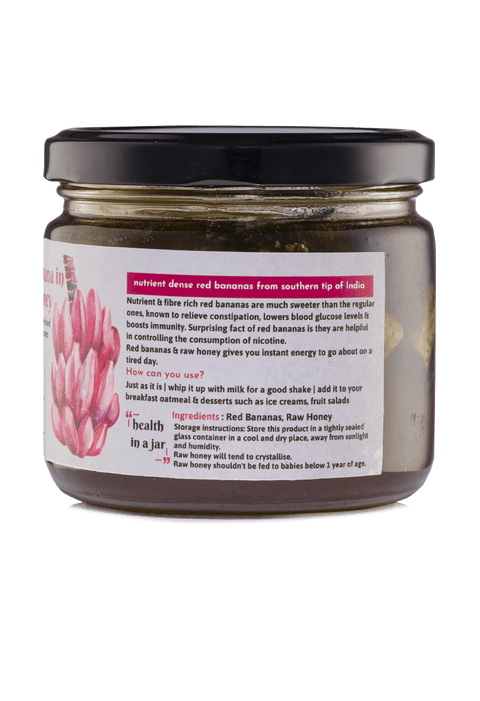 Honey and Spice
Red Banana in Raw Honey 400gm
Rs. 440.00
Rs. 550.00
you save Rs. 110.00
Nutrient-dense red bananas from the southern tip of India.
How can you use it?
Just as it is | whip it up with milk for a good shake | add it to your breakfast oatmeal & desserts such as ice creams, fruit salads. 
Gratitude
The feel, of good unadulterated food, felt good. Thank you.