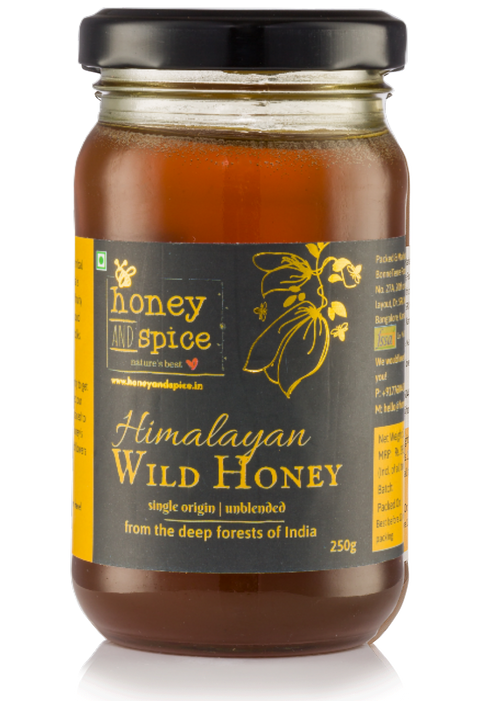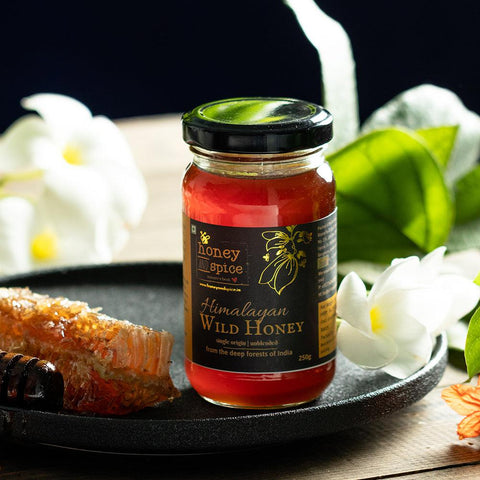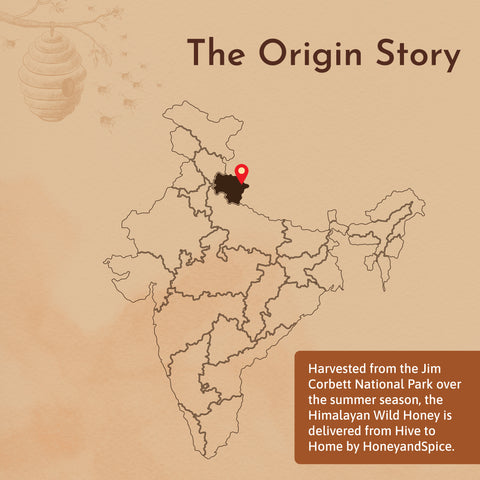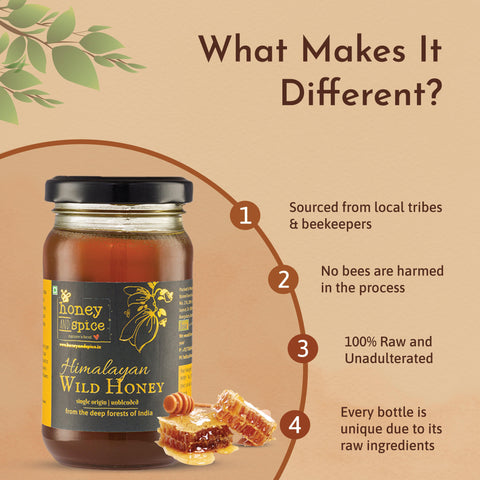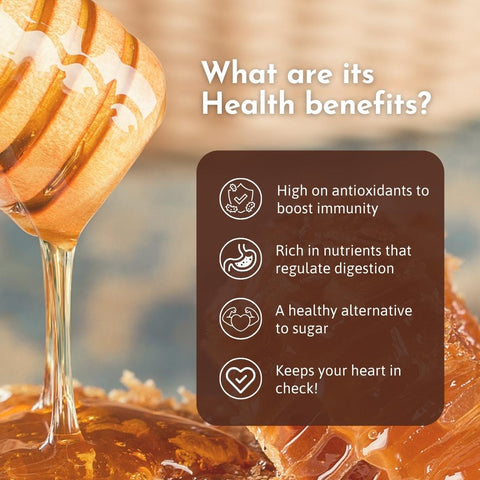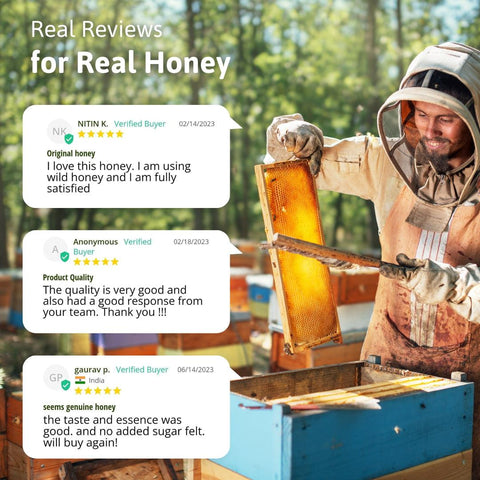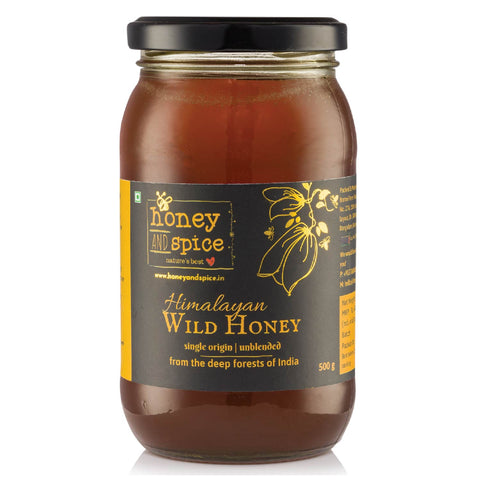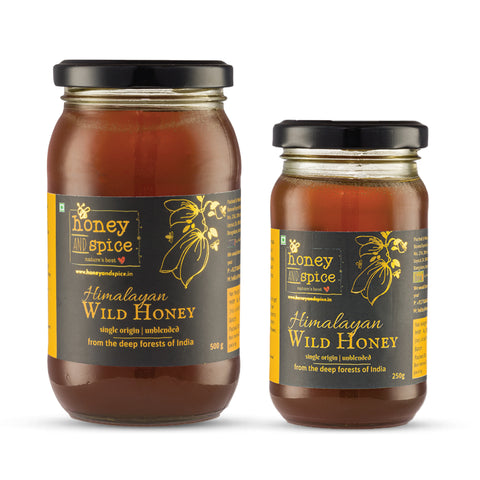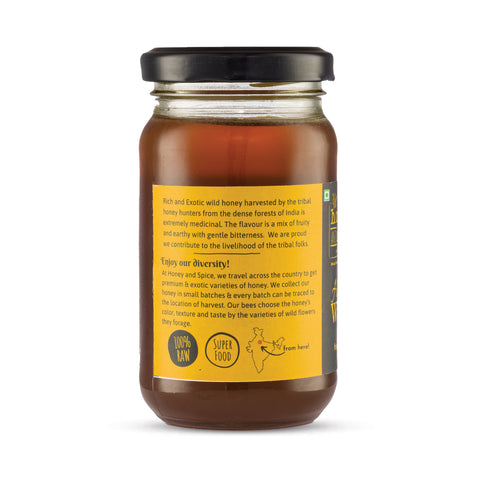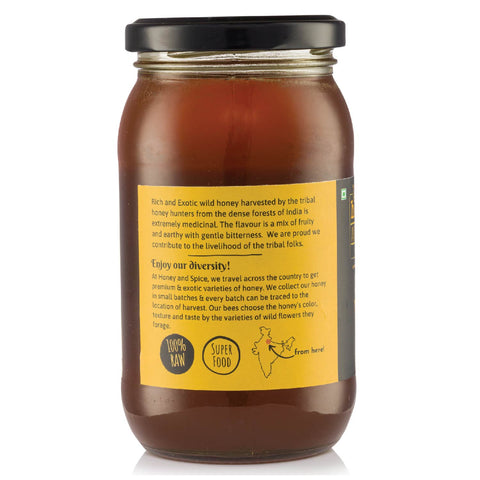 Honey and Spice
Himalayan Wild Honey
This exquisite dark amber honey is a precious gift from the forests of Jim Corbett National Park and its surroundings. Hand-harvested annually during April and May, this honey is highly in demand across India. It holds the nectar of various wildflowers, enriching it with exceptional health benefits.
What's in it for you?

Revered in Ayurveda for exceptional healing properties.

Abundant in antioxidants according to modern science.

Helps boost immunity and regulate digestion 

An excellent natural sweetener

Heals wounds and scars 

Supports the local community
How to relish it?
Sweeten your pancake, milkshakes, salad, and ice cream with this rare & exotic wild honey from the Himalayas.
How does your purchase matter?

We ensure that the tribals are paid well for their labor, expertise, and vast knowledge of the forest lands. 
Every jar of wild honey you purchase indirectly improves the life of a tribal honey hunter community whose main profession has remained honey harvesting for thousands of years. 

This ensures that the tribals do not have to migrate to the cities to live harsh lives away from the land they have lived in as a community for thousands of years. 

"The Himalayas are the home of mystery and the home of courage"

I trust these are genuine Honey, please continue to provide goood products
Continues to delight
This is the third or fourth time I have ordered the Himalayan Honey, this time as Diwali gifts for my close family and friends. It is a staple in my house consumption and I wanted to share the delight with others.