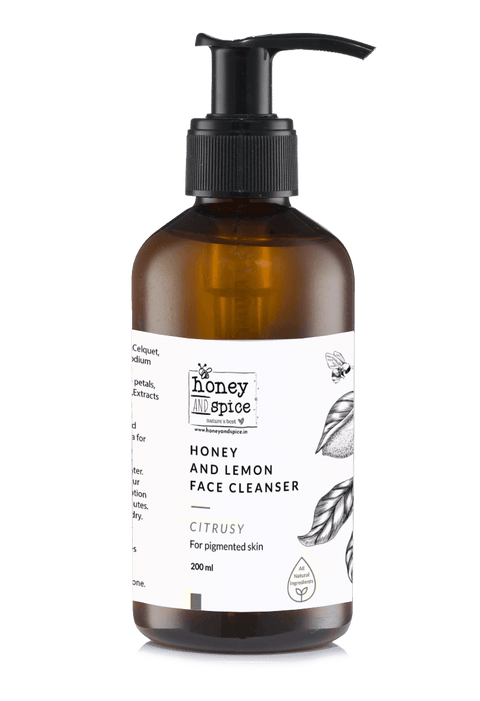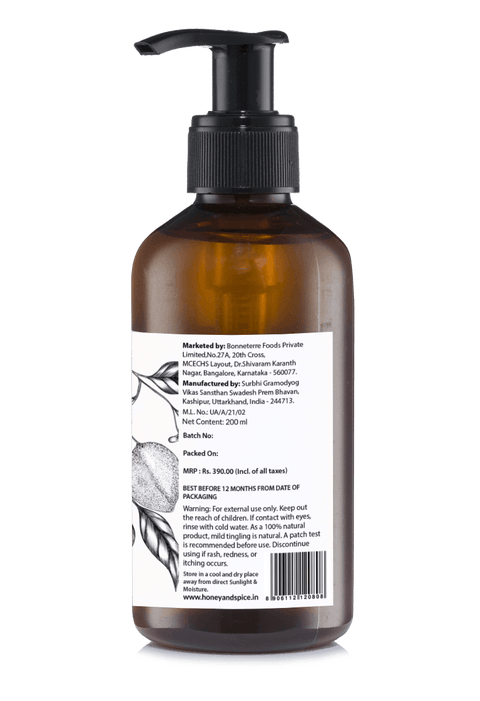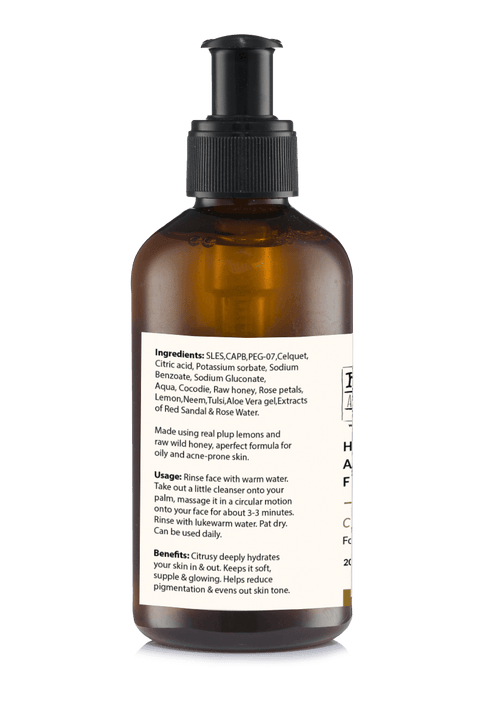 Honey and Spice
Honey & Lemon Face Cleanser 200ml
Usage: Rinse face with warm water. Take out a little cleanser onto your palm, massage it in a circular motion onto your face for about 3-4 minutes. Rinse with lukewarm water. Pat dry. Can be used daily. 
Benefits: Citrusy deeply hydrates your skin in & out. Keeps it soft, supple & glowing. Helps reduce pigmentation & evens out skin tone. 
Excellent!
Cleans perfect, ordered again
Very good and it's very mild on face.Very pleasent smell.
Honey and spice face cleanser
Very gentle. The best I needed for a chemical free face wash. Even the doctor recommended ones aren't free from parabens. I hope you stick to the ingredients list mentioned on the bottle and everything is transparent. I mean I hope there's no harmful soap base although only natural products have been mentioned.
Impressive product
Coming off from a variety of face washes and high end cleansers and pore tighteners, this product is a blessing. Unlike any other product I've used, this one is a bit gentle on the skin (harsher around the eyes so avoid that area)
Honey and spice hardly ever disappoints. Thank you for another amazing addition to my skincare routine.
Really good product
I m happy the way this product suits my sensitive skin... Really impressed.. Will be happy if add more skin and haircare products in ur beauty section... Specially sunblock... Nd kajal..