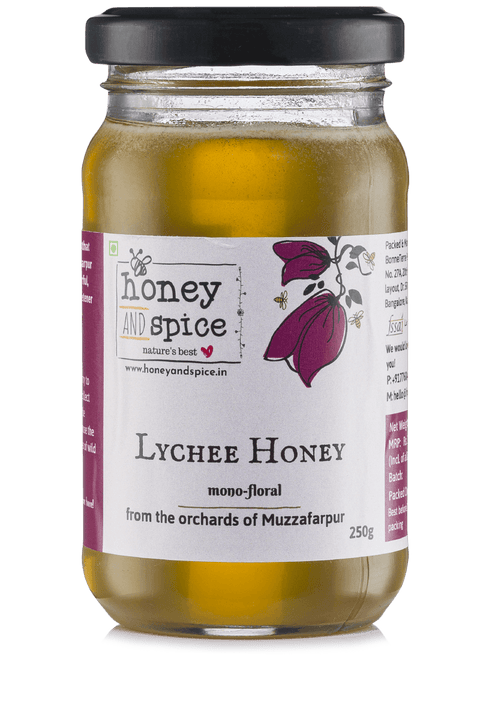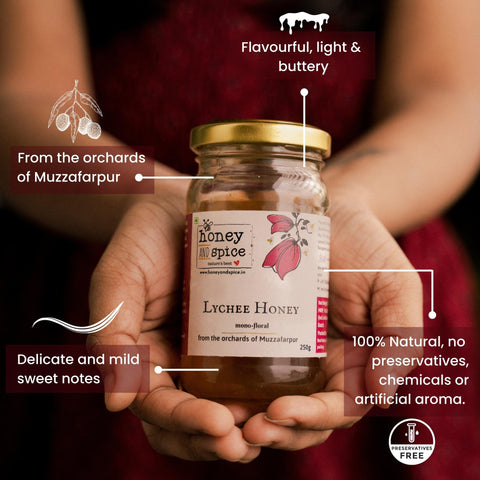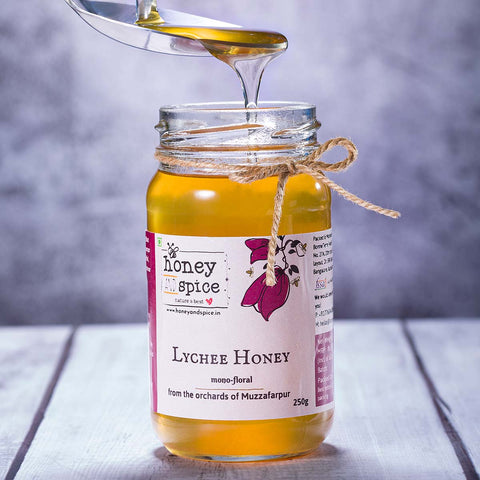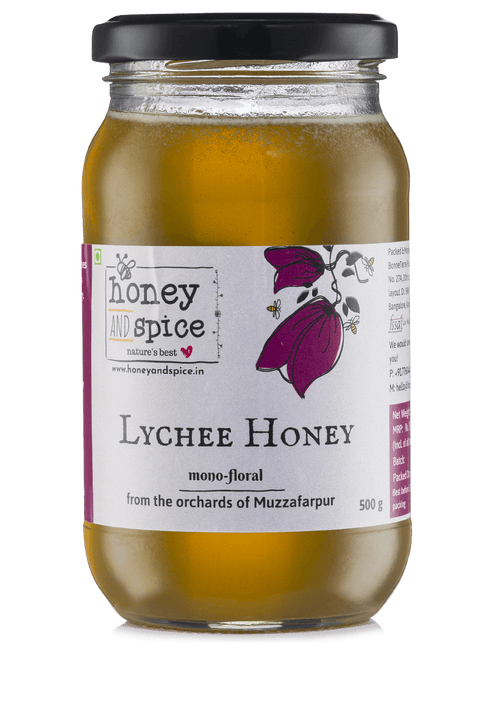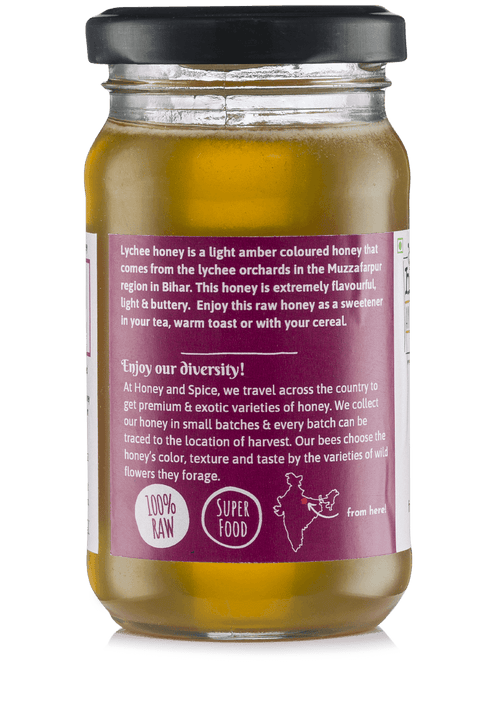 Honey and Spice
Lychee Honey
Aromatic honey
Delicious sweet honey! I enjoy using it in green teas or eat it just like that. Recommended.
This was Yum
It's amazing how different flavors are brought in honey by honey bees. It tasted amazing And my 3 years old son loves it .
Awesome Honey
Honey with unique taste!!
Lychee Honey
It is very nice. The description mentioned in the web site for this honey matches with the experience. Good one.
Excellent
Nowadays I drink honey with warm water. The outcome was so amazing . It's helps for weighloss