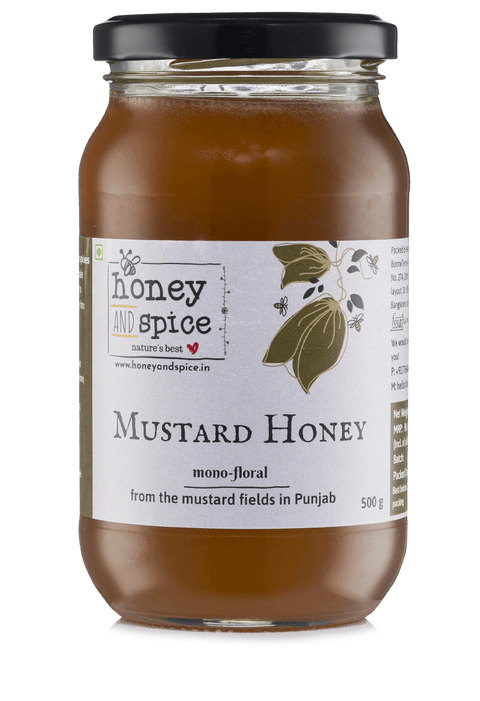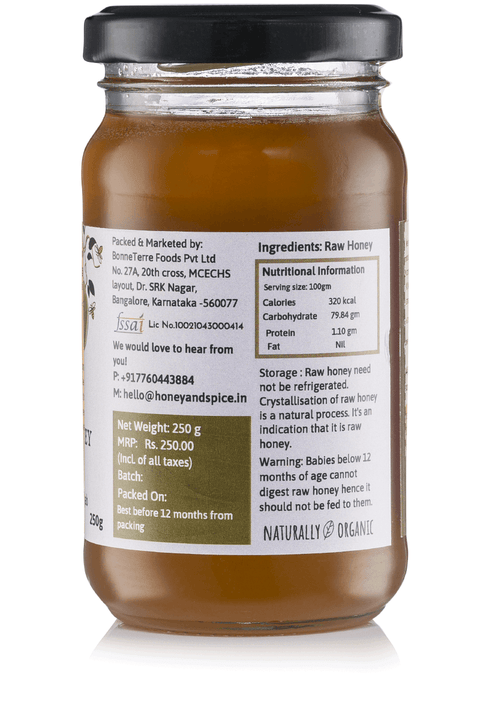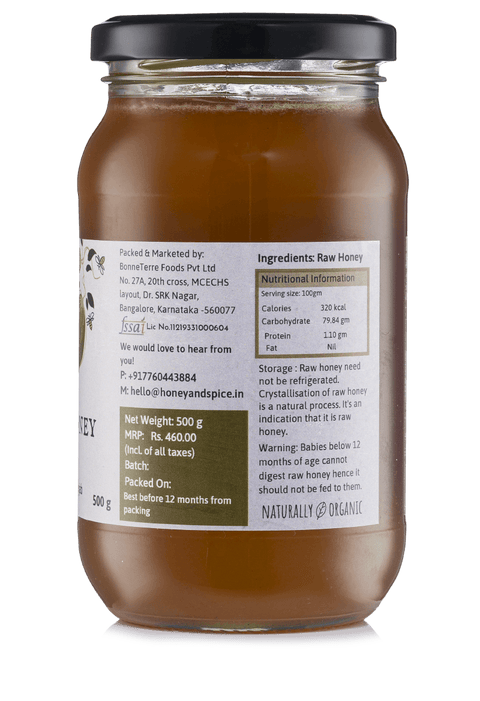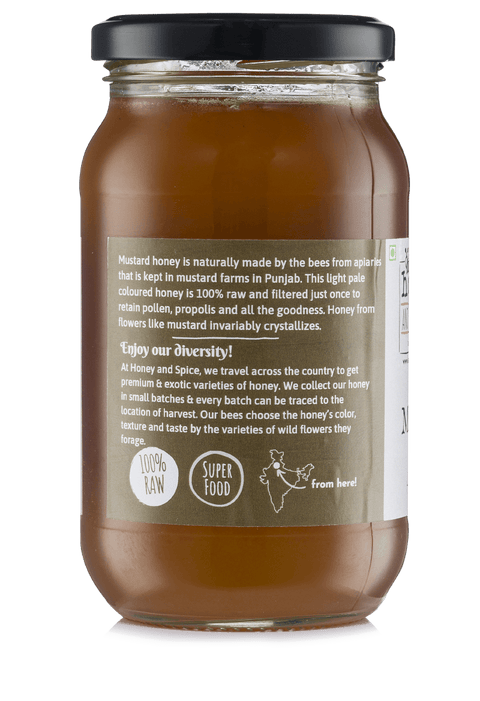 Honey and Spice
Mustard Honey
Mustard honey is naturally made by the bees from apiaries that are kept in mustard farms in Punjab. Our mustard honey is 100% raw, unfiltered, and filtered just once to retain pollen, propolis, and all the goodness. Mustard honey is a monofloral honey that means the honey is predominately from single nectar.  

Our beekeepers migrate bee boxes just before the mustard flower blooms so the bees get the nectar from these beautiful yellow flowers. This in turn helps with pollination and increases the mustard yield. 
Honey from mustard flowers invariably crystallizes due to the presence of dense pollens. 
The quality of honey is top class