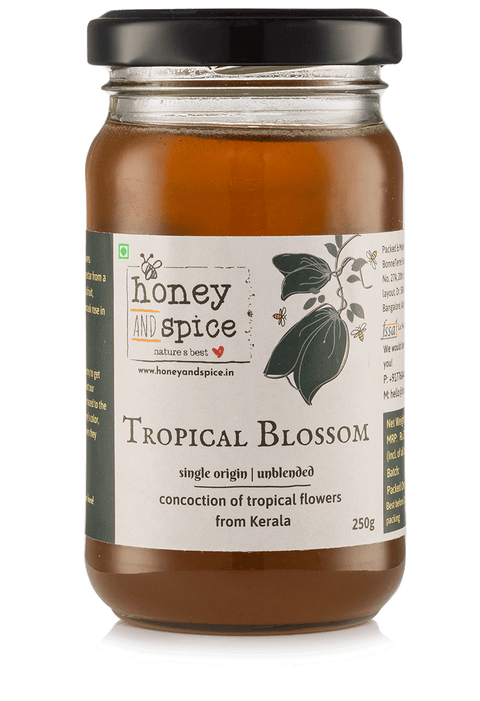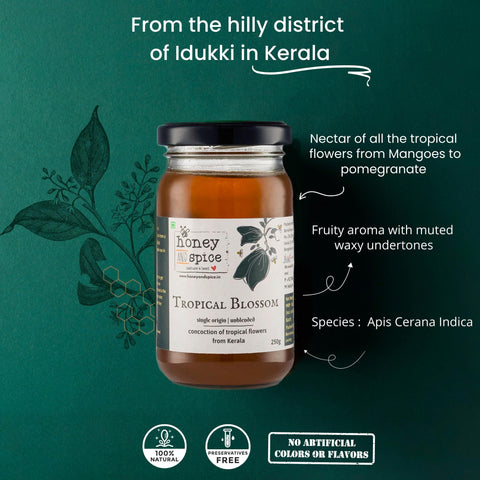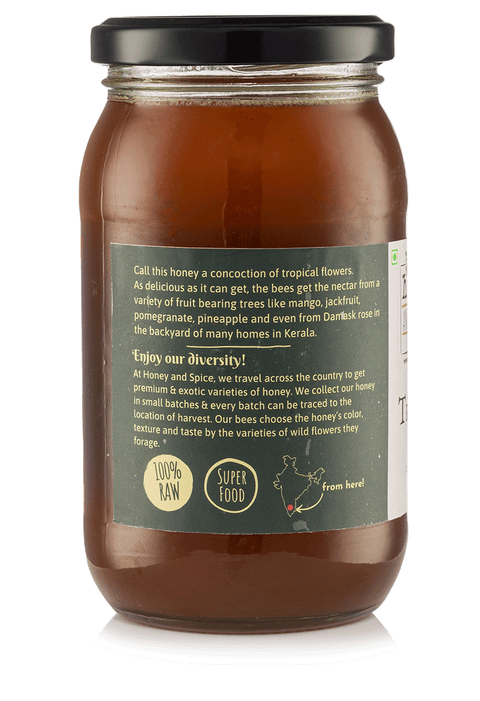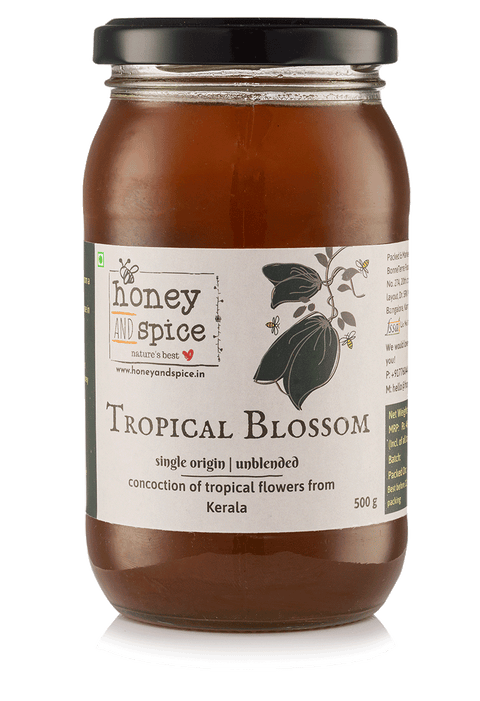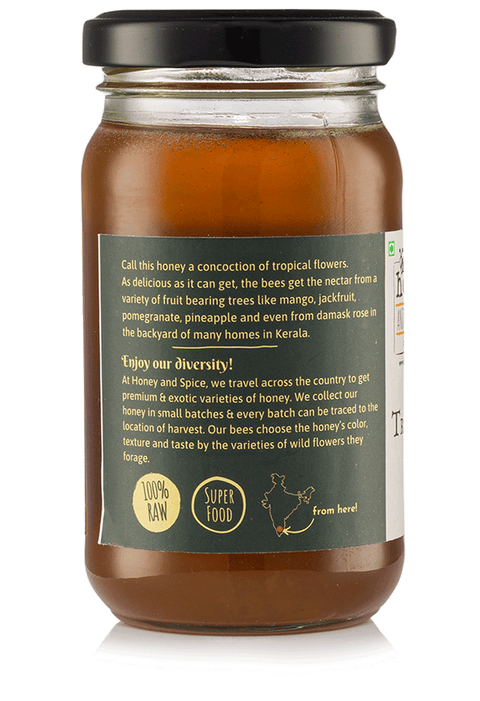 Honey and Spice
Tropical Blossom Honey
Our Honey season begins with the team travelling to remote locations to taste, test and procure the freshest batches of honey. One such recent trip was to the western Ghats in Karnataka near Chikmagalur, the famous Coffee belt of Karnataka. Here we met our youngest bee keeper Aju George who has his bee boxes spread across the forests and farms in this region. 
He says, the bees collect the nectar from the tropical plants of this region like Mangoes, Arecanuts, Cashews, Papayas, Coconuts and many other forest flowers.We opened these bee boxes which were filled with Honey comb and was overflowing with the freshest Honey! 
Wanna see how the nectar from a million tropical flowers will taste like? Order from the freshest batch of our Tropical Blossom honey! 
Read our latest blog https://honeyandspice.in/blogs/raw-honey-blog/latest-sourcing-trip-for-tropical-blossom-honey to know more about our trip to the western Ghats.           
The species of bee that makes this honey is Apis Cerana Indica, a species of bees native to India. Honey harvesting is a profession that compliments the livelihood of many of Kerala's farmers. We procure this honey at a higher rate from these farmers which makes their lives better. 
Good quality.
Good taste as well as quality.
Aromatic Fruity honey
This was the best honey we ordered fruity and aromatic taste really liked it although it crystallised which was written on package as its raw honey
Nice taste
It is awesome... Very nice taste and quality
Pure
Excellent product . Highly recommend.