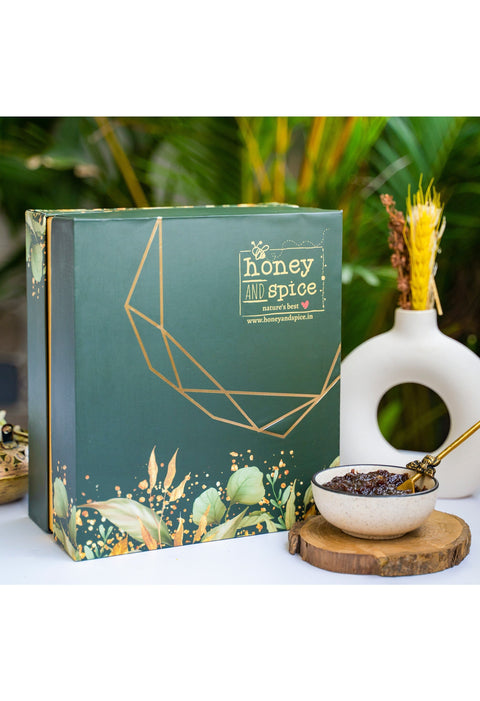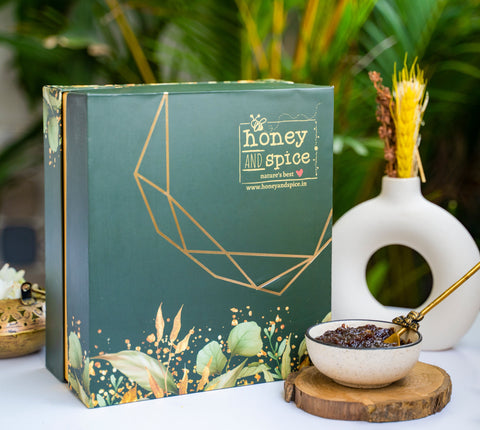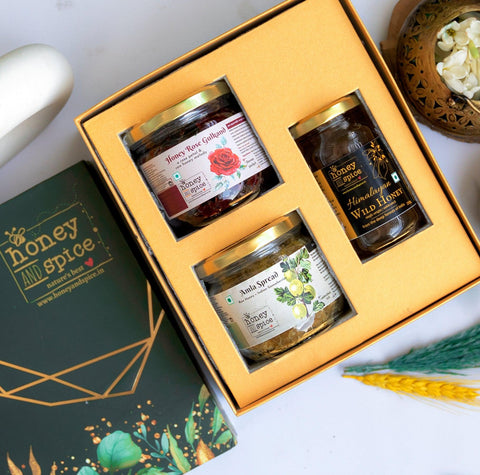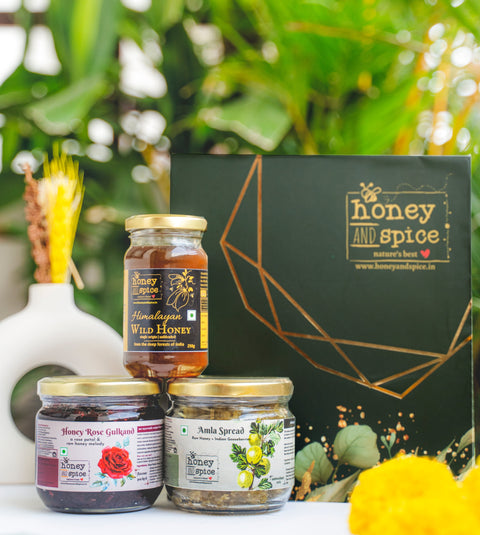 Honey and Spice
Gourmet Collection
Our newly launched Gourmet box contains the following:
Himalayan wild Honey 250gm
Honey Rose Gulkhand 400g
Amla Spread 350g
A perfect gift for your loved ones which is healthy, nutritious and super tasty.
Great combo!
Healthy and Sweety gift for elder ones! They really liked it.
I recently had the pleasure of experiencing the Gourmet Honey Gift Box. The packaging itself was a work of art, reflecting the elegance and sophistication of the product. The thought and care put into every detail truly make this gift box a standout choice for any honey lover. It was also received as an amazingly thoughtful gift.