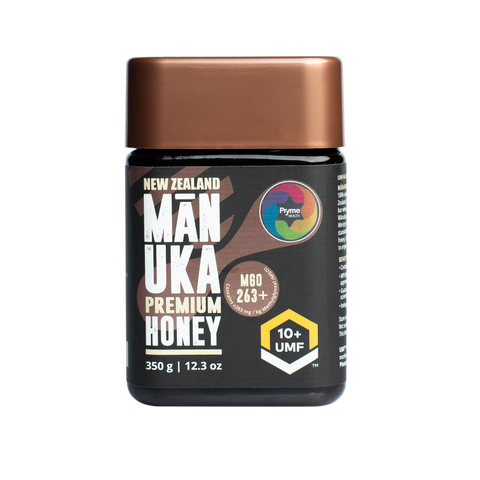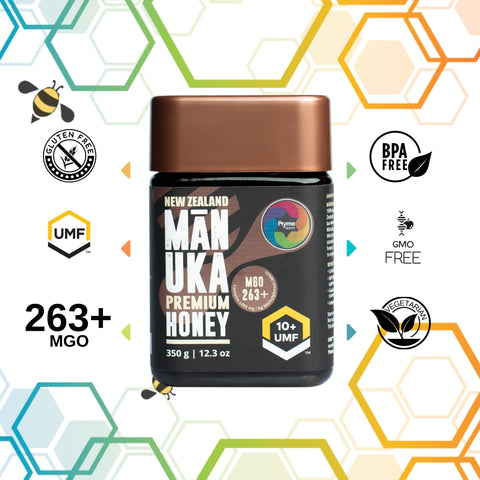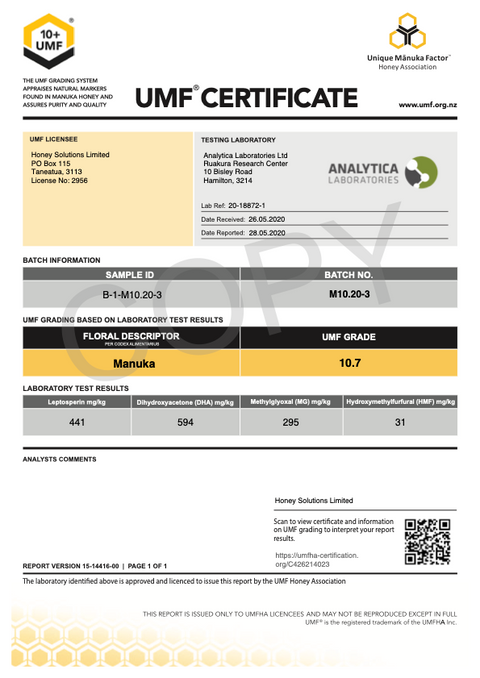 Honey and Spice
UMF 10+ Certified 100% Pure Manuka Honey MGO 263+ Sourced From New Zealand, Immunity Booster Honey, 350gm
Rs. 4,800.00
Rs. 6,299.00
you save Rs. 1,499.00
TESTED AND UMF APPROVED - The absolute purity, potency, quality, and authenticity of our Manuka Honey have been confirmed by third-party testing and a rating of 5+ UMF to 20+ UMF. In the lab, our raw New Zealand Manuka honey proved negative for glyphosate.

TRACE YOUR HONEY'S PURITY - You may verify the genuineness of your honey by looking up its UMF rating on the certificate included with each jar.

NATURE'S HEALER - Manuka honey, often known as "nature's healer," is prized for its wide range of beneficial properties, including its ability to fight against bacteria and viruses, reduce inflammation, and neutralize free radicals.

NATURAL ANTIBIOTIC THROUGHOUT THE CENTURIES - Antibiotics used safely for generations without the use of synthetic substances, pesticides, or preservatives

PERFECT SUGAR SUBSTITUTE - Sweet and delicious, this sugar alternative is a great addition to any meal.

PROVER BENEFITS OF MANUKA HONEY - The high antibacterial qualities of Manuka honey aid in better digestion, boost overall immunity, soothe a sore throat, heal cuts and burns, and aid in oral healthcare

MUCH THICKER THAN ANY OTHER HONEY - This honey, which has a more subtle flavor than conventional honey, is thicker and lighter than the latter. Its nutritional content exceeds that of standard honey.