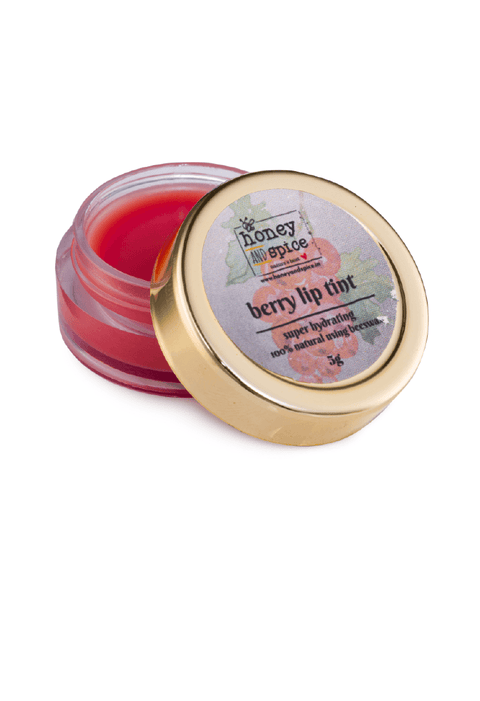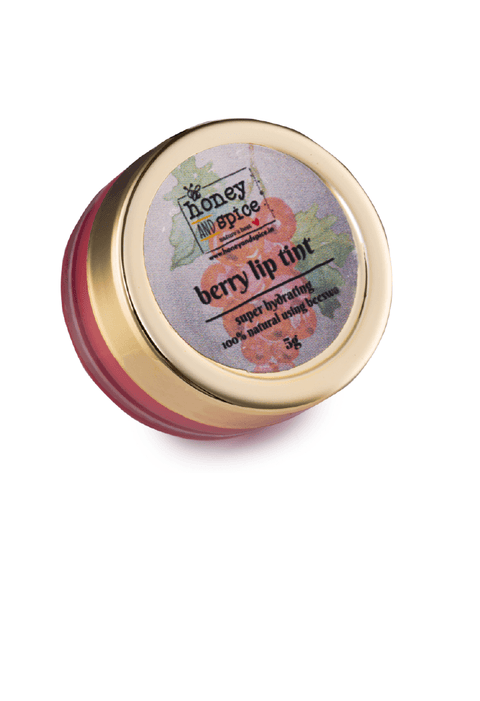 Honey and Spice
Berry Lip Tint (Beeswax based) 5gm
Usage: Scoop out a little & dab it onto your lips. Rub your lips together to spread evenly.
Perfect to wear it just like that, as it gives a mild tint. Or can be used as a base before applying lipstick.
Ingredients: Organic unrefined beeswax, cocoa butter, sweet almond oil, wheat germ oil, coconut oil, Vit E oil, Lip colour ( FDA approved), strawberry oil. 
We don't test our products on animals. Contains no artificial fragrance, no chemicals, no parabens or sulphates.
Super
Give moisture for immediately for dried lips
Nice product
Product quality is so good and after applying, it lasts for more than 4hours. It has a sweet and awesome smell. Overall, I like it. Little issue with the quantity.