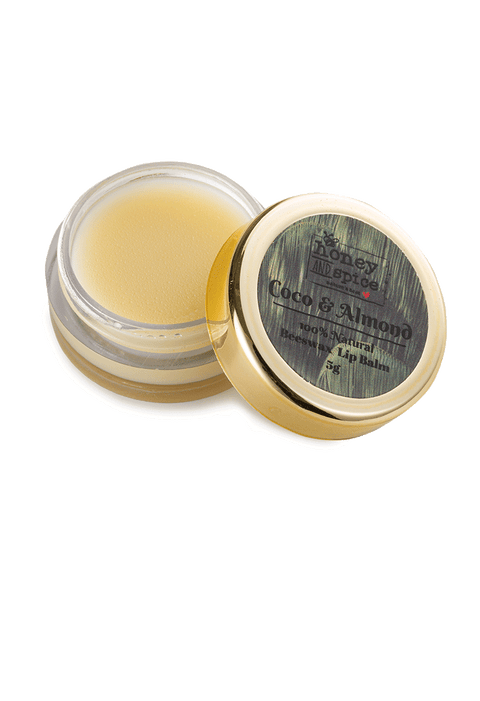 Honey and Spice
Coconut & Almond Lip balm (Beeswax based) 5gm
A must-have in your bag!

It's the skin on your lips that's most sensitive and prone to excessive damage which leads to dryness, chapping & pigmentation.
This beeswax lip balm is made using raw honey from the forests, beeswax, herbs, and natural oils.
Ingredients: Organic beeswax, raw honey, sweet almond oil, cocoa butter, wheat germ oil, coconut oil.
Excellent product
I really love using the lip balm it not only keeps moisture in lips it helped in relieve the dryness
Goodness unearthed.
Happy and very very satisfying
Best lip balm I've ever used.
I feel price is higher. Except for that, lip balm feels natural and it us the best. It keeps my lips moisturized the whole day.
Excellent
This product is so very good u do not get outcome from any other company's products. Chapped lips hav become Supersoft . Hats off for producing such good organic products.