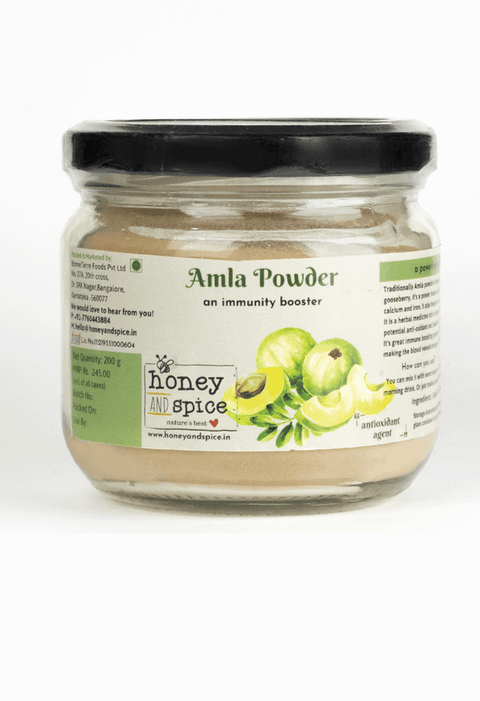 Honey and Spice
Amla Powder 200g
Amla or Nellikai is like the corner stone of Ayurveda, countless Ayurvedic concoctions have Amla as an ingredient. Some sources suggest that Amla has the highest concentration of Vitamin C in the plant kingdom, which is 10 times higher than an orange. This nutrient dense fruit is now available in a powdered form to sprinkle on anything from cooked rice to smoothies. Enrich your everyday foods with this nutrient dense gift from nature.
Indian Gooseberry or Amla is dried and then powdered to bring you this nutrient dense Amla powder. 
Ways to use Amla Powder: 
Sprinkle on your foods ranging from Cooked Rice to Smoothies 
Mix with water and apply on your scalp for hair health
A must have in your pantry, especially if there are kids at home. 
A good product
I tasted it and found ok.
Amla powder
Excellent and genuine product. 😍😍😍