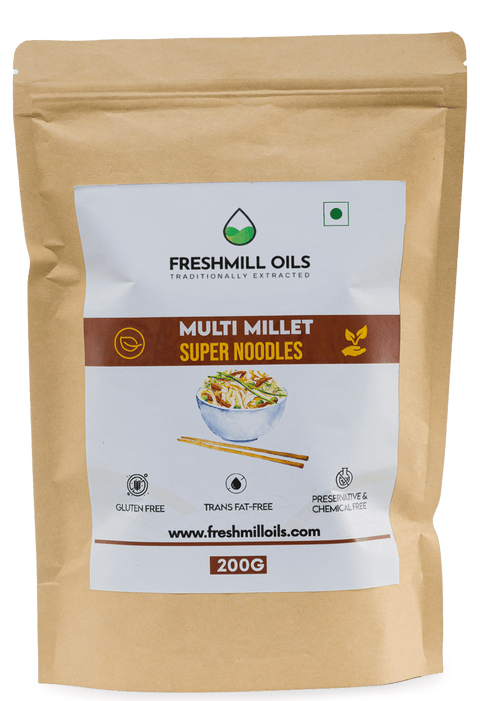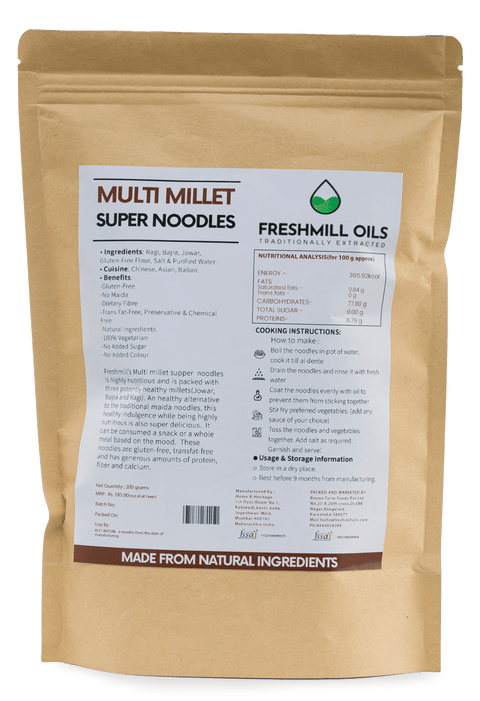 Honey and Spice
Multi Millet Super Noodles 200gm
INGREDIENTS:
Ragi,Bajra,Jowar,Gluten free flour,salt and purified water.
Cooking instructions:
-Boil the noodles in a pot of water,cook it till all is done.
-Drain the noodles and rinse them with fresh water.
-Coat the noodles evenly with oil to prevent them from sticking together.
-Stir fry preferred vegetables.
-Toss the noodles and vegetables together.Add salt as required.Garnish and serve.
Cuisine:Chinese, Asian, Italian
Net quantity:200 gms
-This multi millet super noodles is highly nutritious and is packed with three potentially healthy millets( jowar, bajra, ragi ).
-This is a healthy alternative to traditional maida noodles and this healthy indulgence while being highly nutritious is also super delicious.
-They are gluten free, trans fat free and have generous amounts of protein, fiber and calcium.