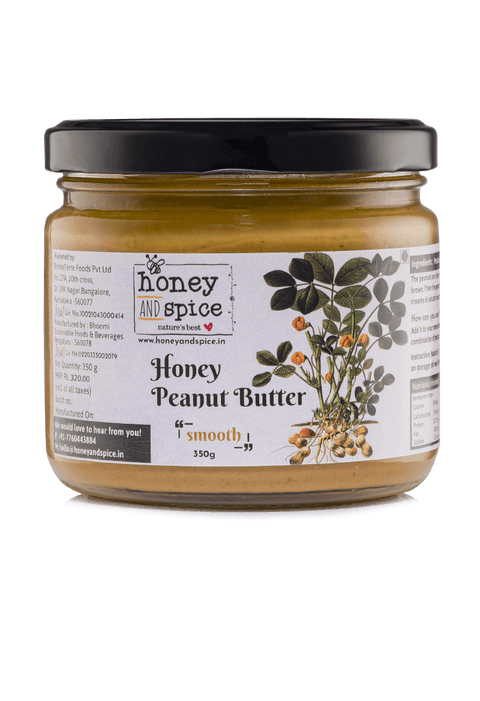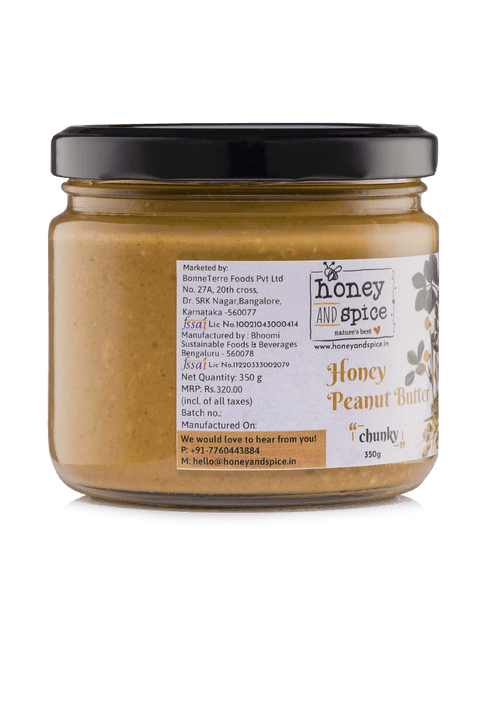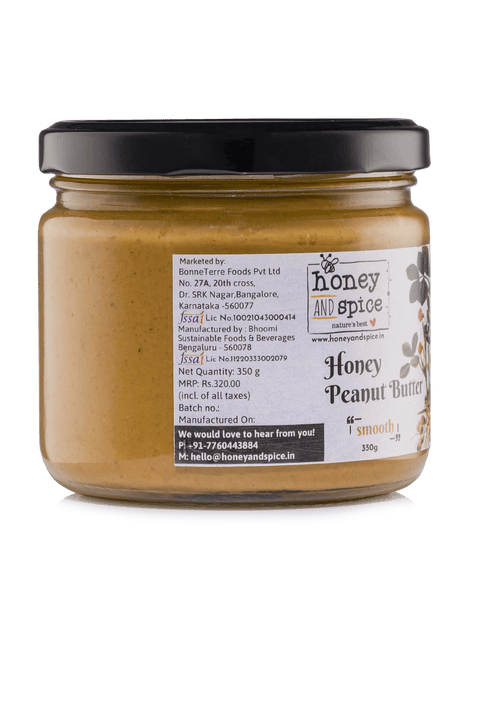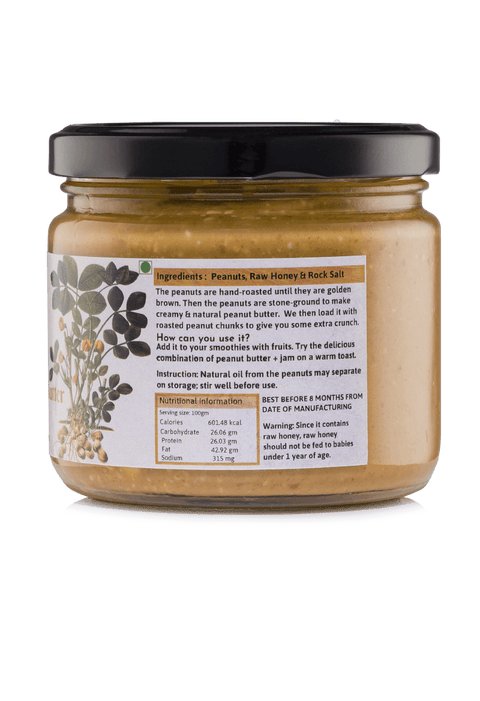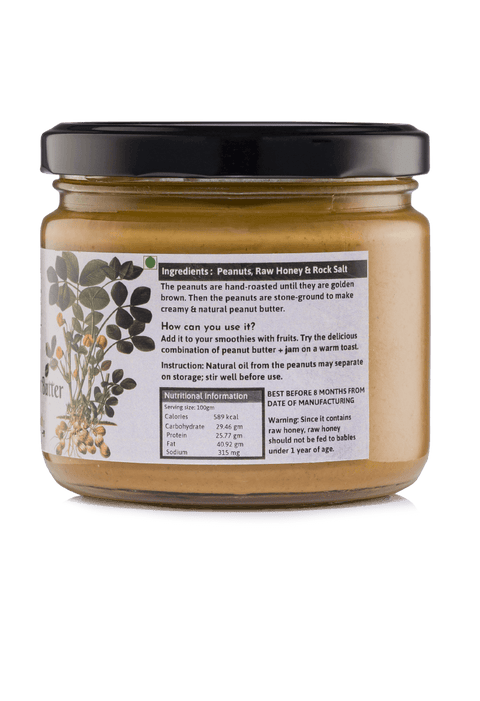 Honey and Spice
Honey Peanut Butter 350g
The peanuts are hand-roasted until they are golden brown. Then the peanuts are stone-ground to make creamy & natural peanut butter. 
Chunky: We then load it with roasted peanut chunks to give you some extra crunch. 
Here are a few pictures: 
Love this product it's nothing like the others in the market .
Highly recommended
Tasty and crunchy.
Loved by my family, who were visiting me from USA. So I bought 2 bottles for them,when I am visiting them .
Product Quality
Quality of the is excellent.
Great Product
Son loves it. Glad to know that there are no harmful additives. Tastes fantastic.