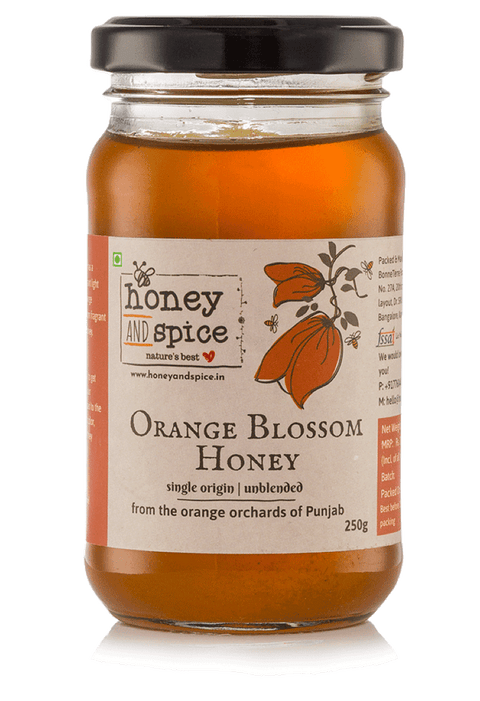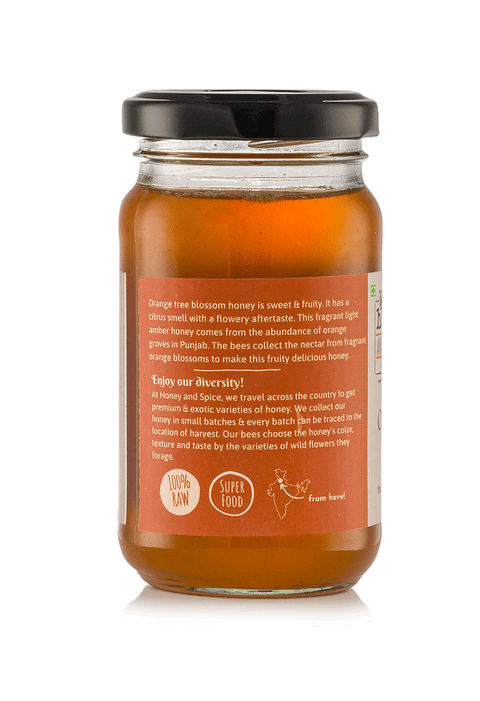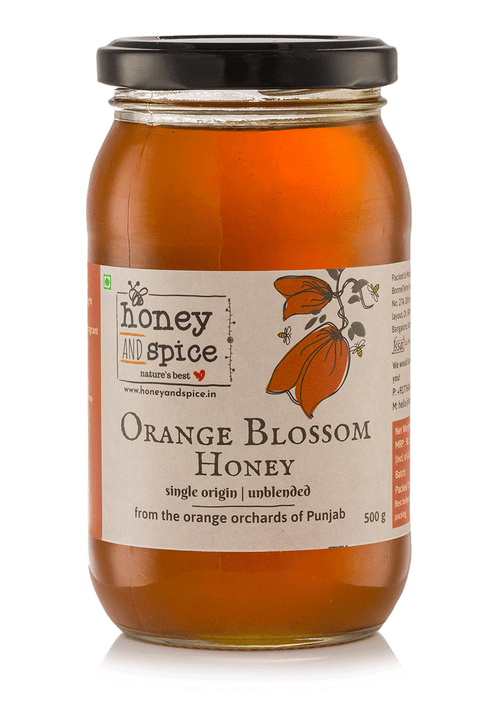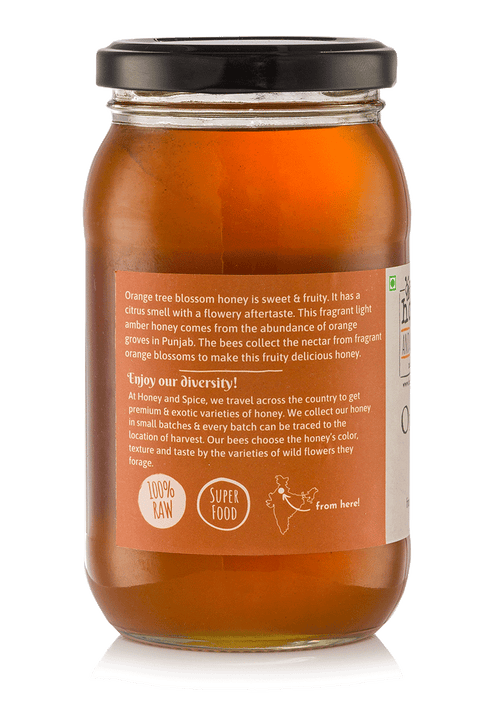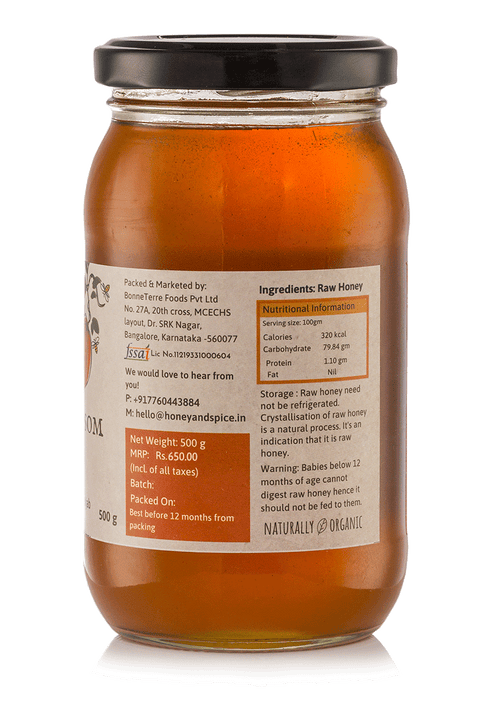 Honey and Spice
Orange Blossom Honey
Very aromatic and Light amber in colour. This sweet nectar is collected from the orange flowers by the bees.
Loved it my favorite honey till date
This honey has a beautiful flavor and a hint of vanilla in the taste. Lovely sweet when mixed with walnuts. Will buy again. It is a must try for everyone.
In love with HONEY
I like d taste texture of different honey collection which I HV tasted like tropical, Himalayan,tulsi ,they are really superb and obviously I recommend dis honey to my patients...really good unlike fake things available over the market .
I'm in love!
Definitely one of the milder product on this website but it's impact is that much noticeable. I've tried several varieties of honey but this one takes the cake. The mild flavour is sweet and the aromatic smell does the rest. Overall you feel pleasant after drinking/eating it.
In doubt
Super later thin and inner layer thick
Great honey! super yummy
I bought this honey because I wanted good aromatic honey for brewing mead. Its been brewing 2 weeks, and the smells are super delish. Looking forward to the end product, I'm confident with such good quality honey, it will taste great!