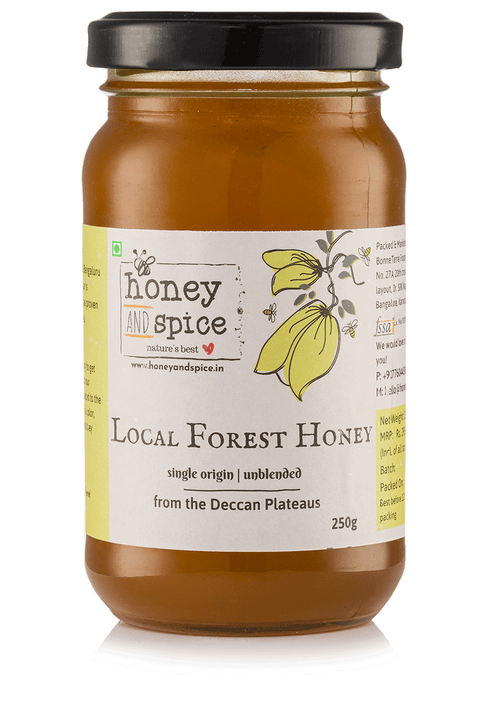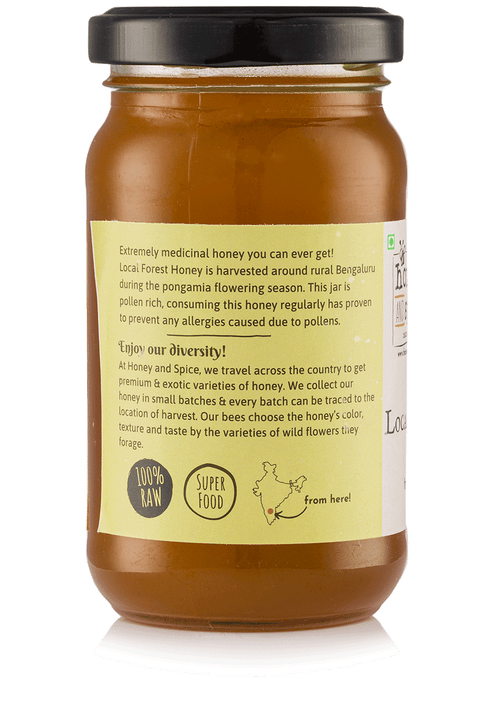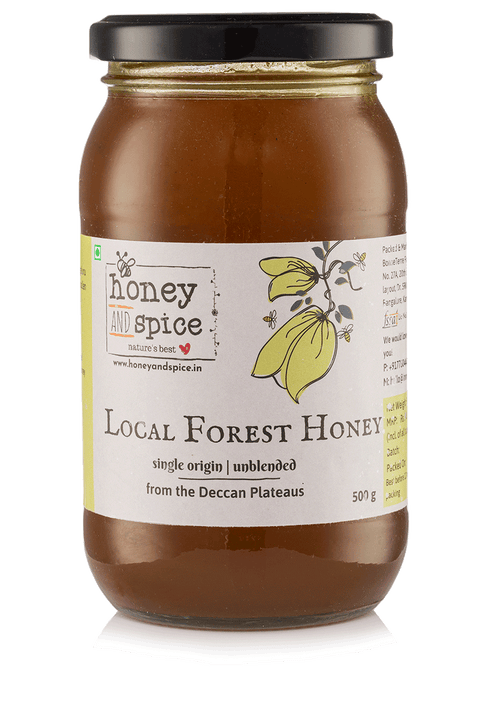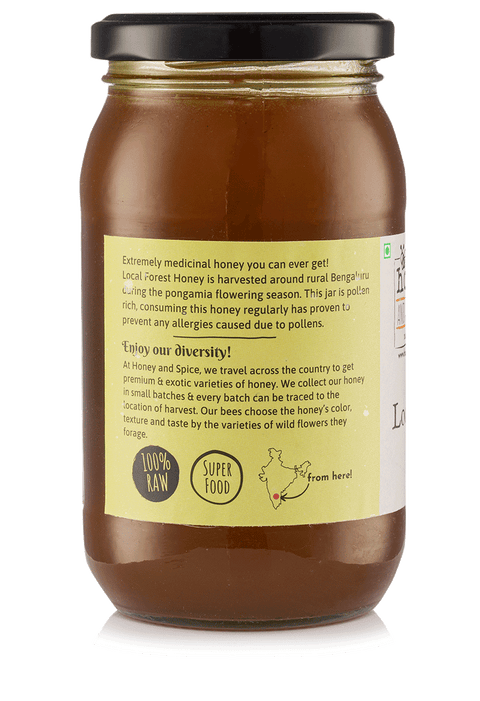 Honey and Spice
Local Forest Honey
Stingless bees of the species Apis Florea build small bee hives in bushes throughout the year. Tribal honey hunters collect this honey during March April from villages and forests of Tamil Nadu and Karnataka. 
The honey is rich in pollen and has a very unique taste which is testimony to its rawness and naturalness.  It is harvested from a radius of 100 kilometers around Bangalore and is particularly beneficial for people living in Bangalore. 
This honey is also highly nutritious and medicinal. 
Get honeyed!!
Overall experience is too great that I keep going back to this brand which is pure honey!!
Honey, honey how you thrill me aha!!
Absolutely love all the different types of honey I have bought from you so far. Your beautiful, yummy, runny honey makes our tummy so happy. Thank you.
Very good honey
I am using honey from 2020. Taste is good and worth it.
Excellent
I always buy from honey and spice.it has trusted products. The taste of honey differs from favours. But all tast good.
Reliable
Tasted and felt Honey and Spice supplied as per description..thanq..