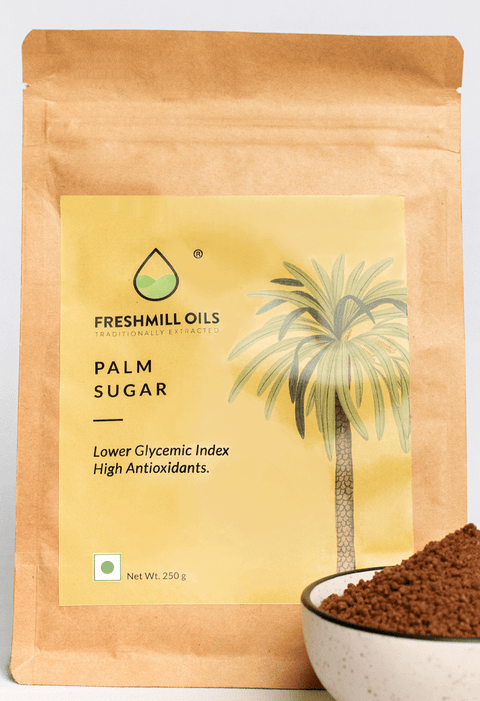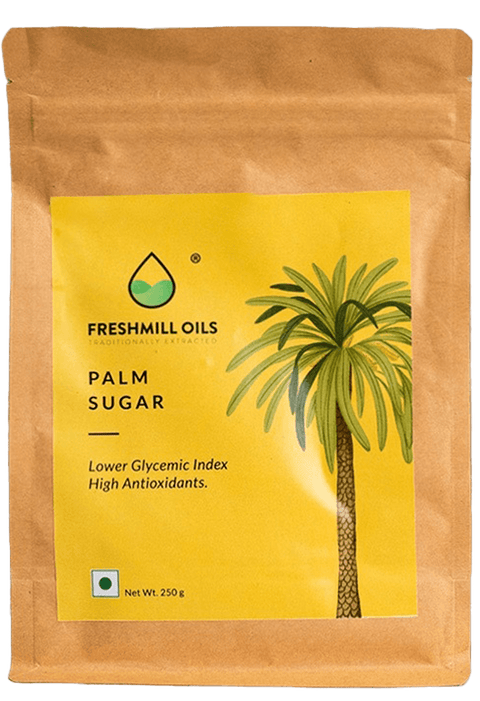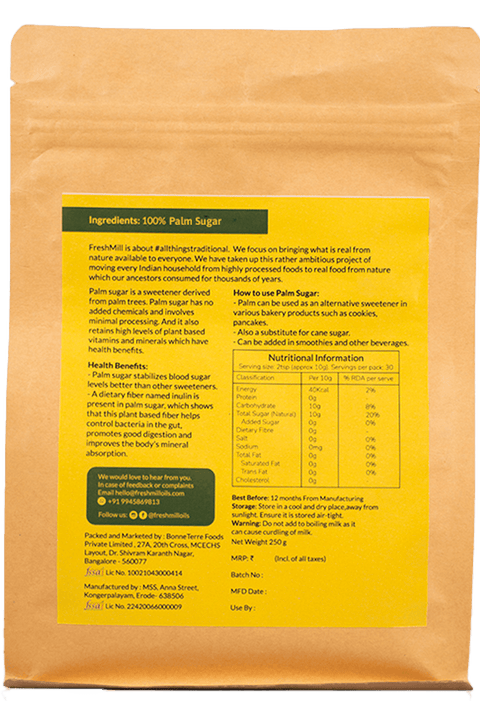 Honey and Spice
Palm Sugar 250g
Palm sugar is a sweetener derived from palm trees.
Palm sugar has no added chemicals and involves minimal processing.
And it also retains high levels of plant based vitamins and minerals which have health benefits.
HEALTH BENEFITS:
Palm sugar stabilizes blood sugar levels better than other sweeteners.

A dietary fiber named inulin is present in palm sugar ,which shows that this plant based fiber helps control bacteria in the gut ,promotes good digestion and improves the body's mineral absorption.
HOW TO USE PALM SUGAR:
-Palm can be used as an alternative sweetener in various bakery products such as cookies ,pancakes.

-Also a substitute for cane sugar.
-Can be added in smoothies and other beverages.