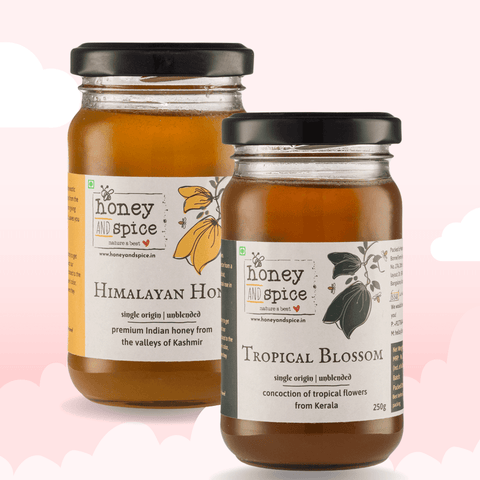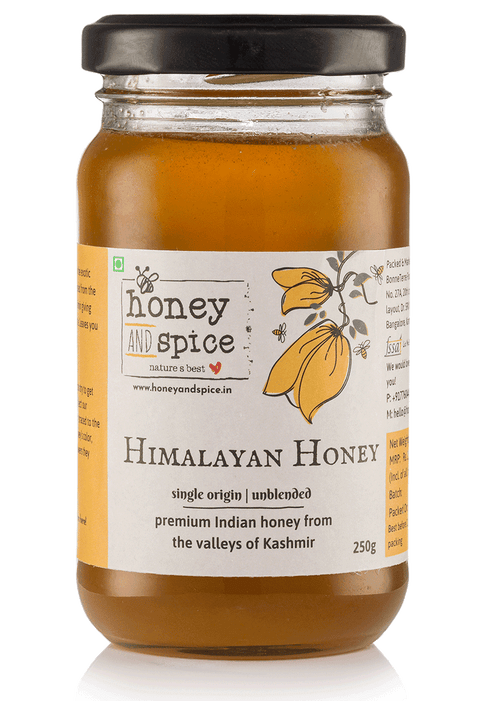 Honey and Spice
2 STATES
Rs. 608.00
Rs. 640.00
you save Rs. 32.00
KASHMIR HONEY
This Amber coloured, velvety honey with the most pleasant aroma comes from the valleys of Kashmir. This honey predominantly contains the nectar of the Acacia tree found in the Kashmir valley. Beekeepers harvest this honey from the beehives of the Apis Mellifera species of bees.
TROPICAL BLOSSOM HONEY 
With the nectar of all the tropical flowers from Mangoes to pomegranate, you can call this honey a concoction of tropical flowers. The honey is harvested by beekeepers in the dense tropical plantations and forests of Kerala. Coming from the hilly district of Idukki in Kerala, this honey is only available in limited quantities every year.