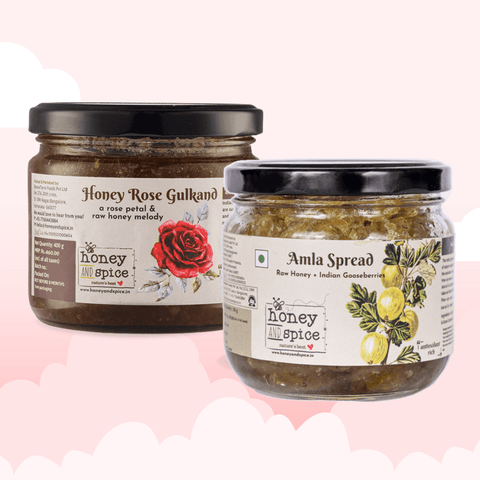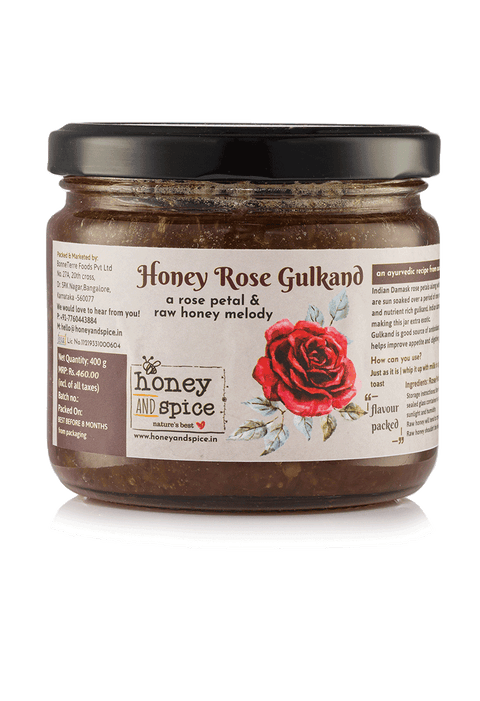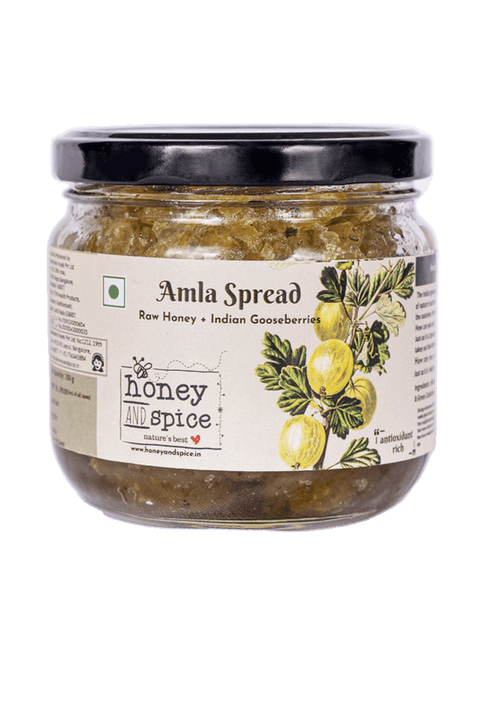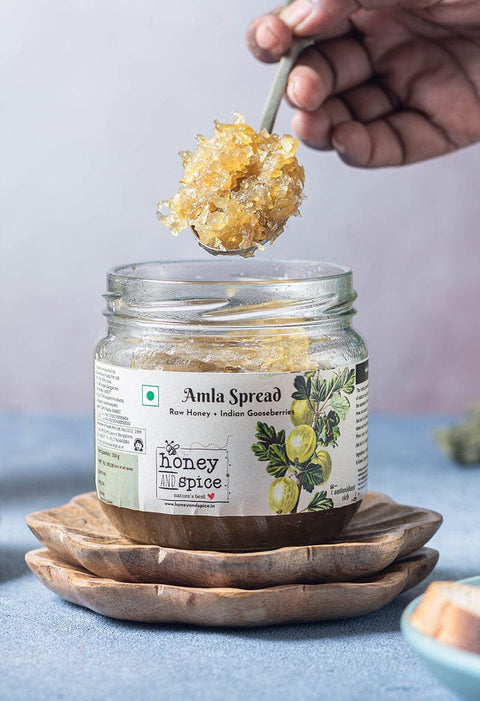 Honey and Spice
DESI LOVE
Rs. 750.00
Rs. 790.00
you save Rs. 40.00
HONEY ROSE GULKAND
A rose petal and raw honey melody!
Preparation of honey rose Gulkand is an age-old ayurvedic recipe from the Indian kitchen. We use the Indian Damask rose petals to make this delicious and nutrient-rich Gulkand. Indian damask rose petals along with raw honey and rock sugar and are sun-soaked over a period of one month. 
 AMLA SPREAD 
This authentic fusion of amalaki with raw honey is formulated conscientiously for all young picky- eaters.
Having no preservative the superfood spread is best suited with toast or a post dinner snack.