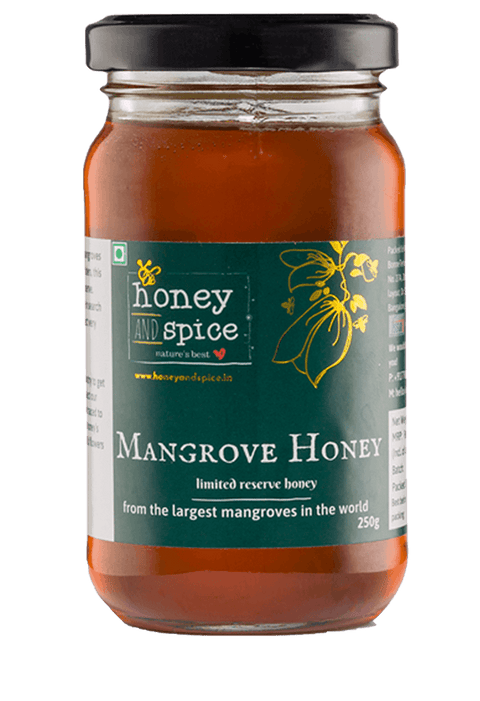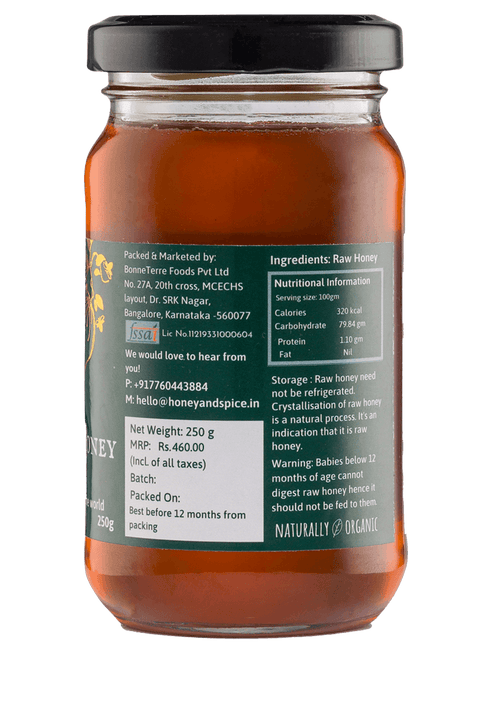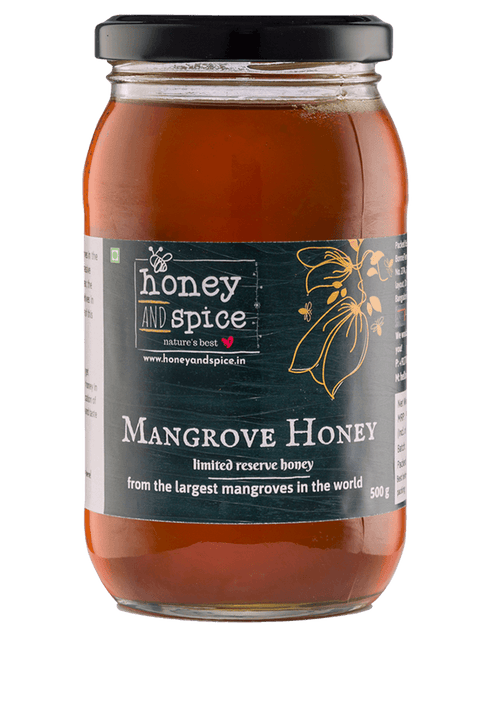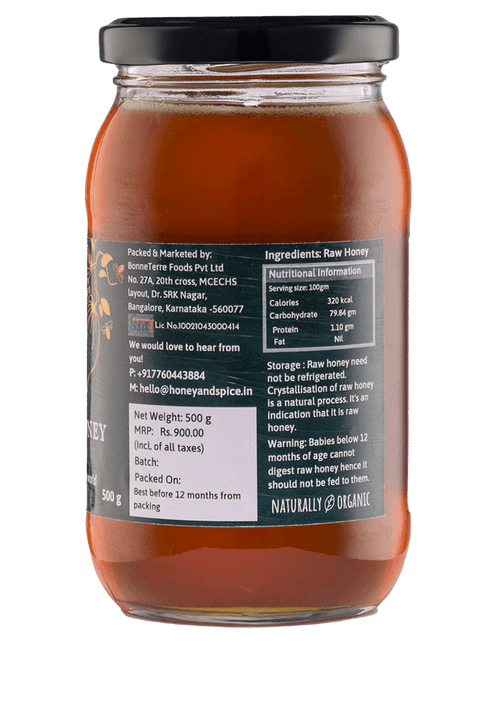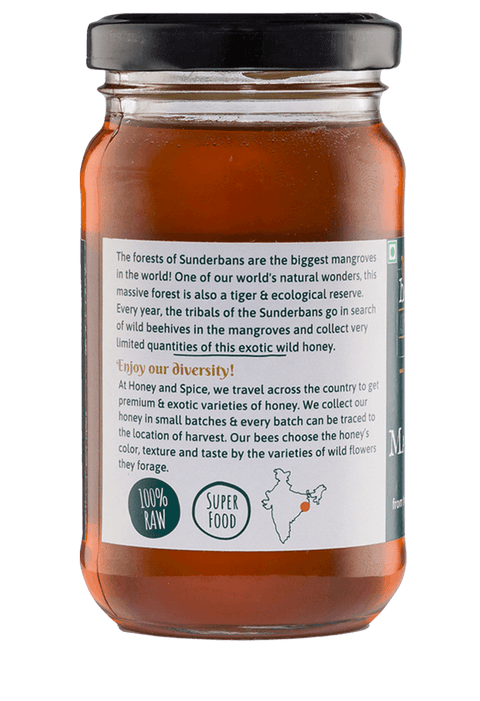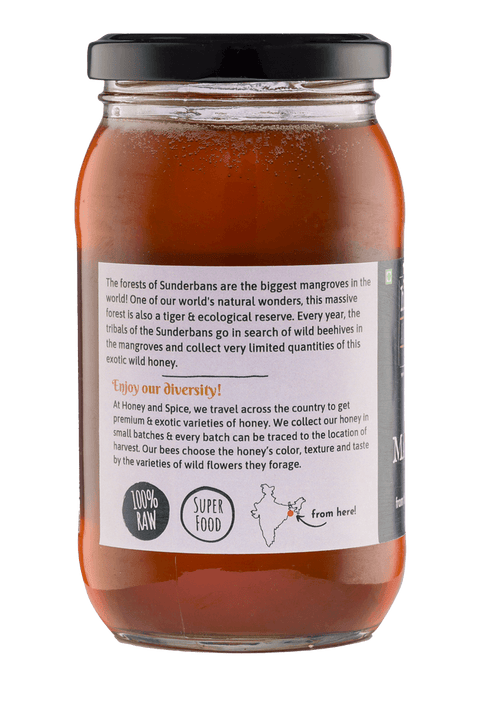 Honey and Spice
Mangrove Honey
Harvested from the mangroves of the Sunderbans, this rare and exotic honey provides livelihood to the indigenous people of the Sunderbans. Made by Apis Mellifera species of bees by collecting the nectar from thousands of mangrove flowers, this honey will transport you to the mangroves.
Exotic Taste
Never thought that honey can taste differently based on the region
Honey
Very nice and good quality
Authentic Honey
It is really a wonderful experience to have this honey. I feel really delightful whenever I consume it daily in the morning. Overall a great product.
Good Honey
Loved the honey. It is very tasty and flavorful/ Use it both for eating and for my facial.