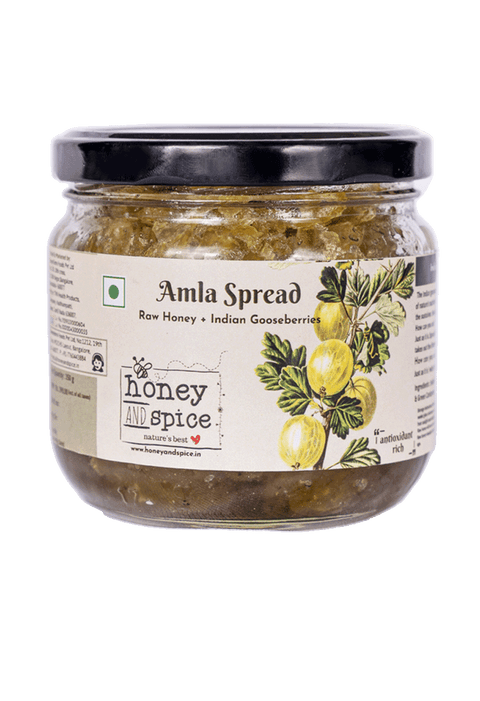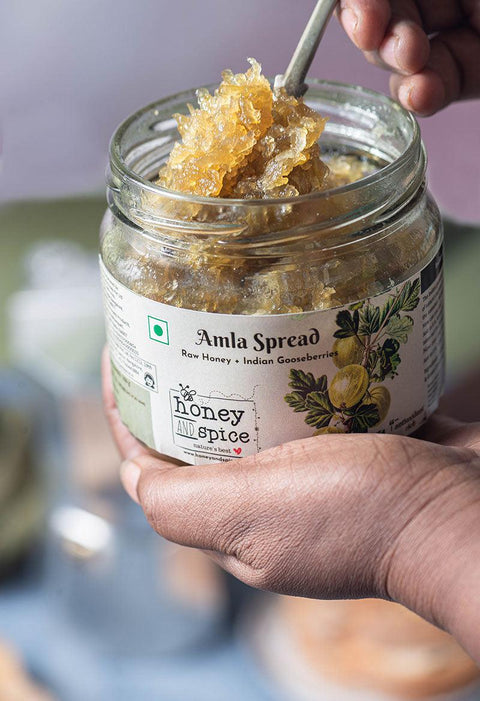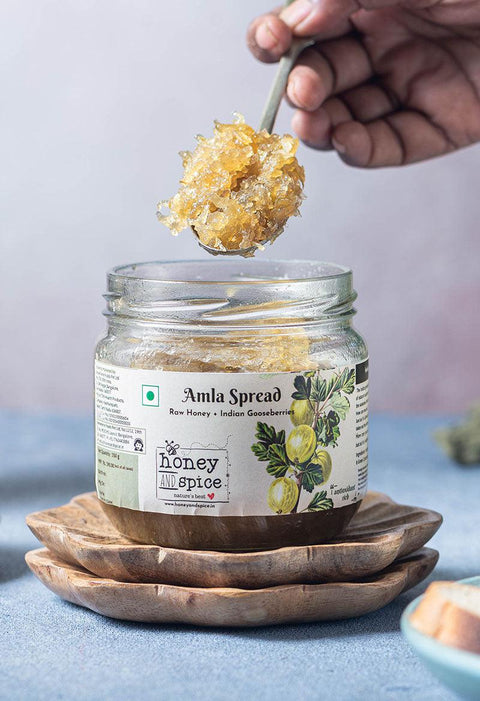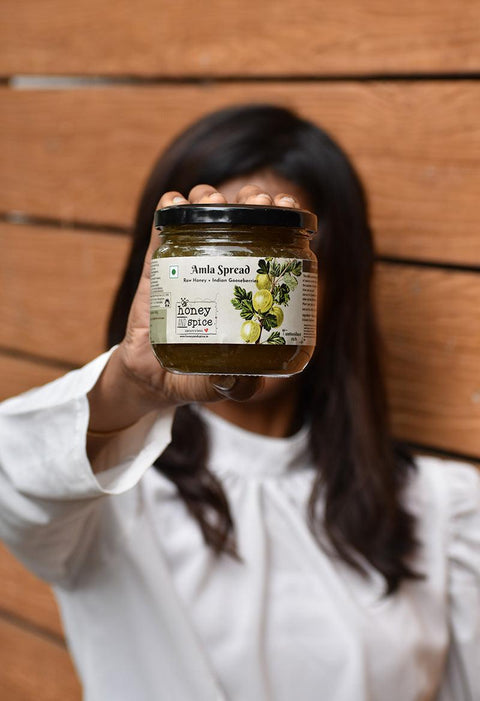 Honey and Spice
Amla Spread 350g
Who doesn't like a choice that is filled with nutrition as well as mouth watering taste. Loaded with vitamin c the Indian gooseberries are carefully selected and process in such a way to retain most of its nutrients.

This authentic fusion of amalaki with raw honey is formulated conscientiously for all young picky- eaters.

Having no preservative the superfood spread is best suited with toast or a post dinner snack.

A delicious combination of Indian Gooseberries and Raw Honey! Well, what can be better than combining these two superfoods!
Our Amla Spread which has a thick consistency contains amla shreds, and honey that makes it sweet in taste, which even kids would love as a spread on their toast. The combination of Amla and Raw Honey is believed to help with improving digestion, immunity, and a lot more.