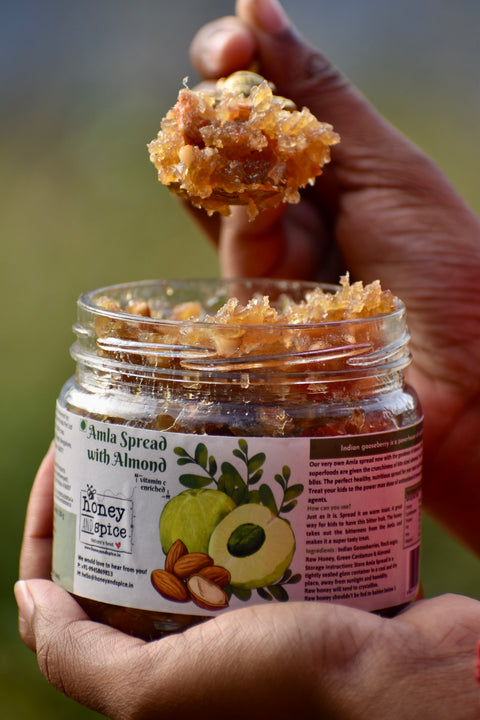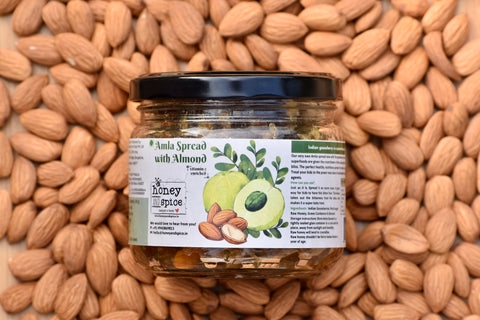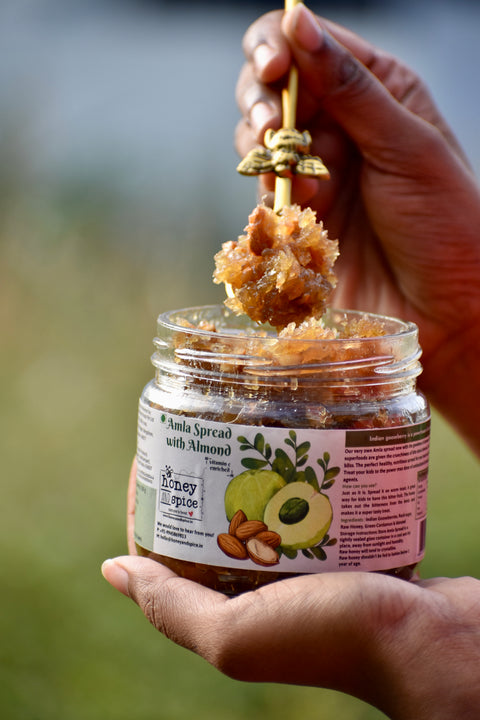 Honey and Spice
Amla Spread with Almond
Introducing our Amla Spread with Almond, a melodious blend of two nutritional powerhouses - Indian gooseberries and almonds, meticulously combined with our pure, natural honey. Carefully selected and processed, our Indian gooseberries retain their maximum nutritional value, particularly rich in vitamin C.
This authentic fusion of amla, almonds, and our exquisite honey is crafted with conscientious care, making it an ideal choice for young, discerning eaters. With no added preservatives, our superfood spread is a wholesome companion for your morning toast or a delightful post-dinner snack.
Boasting a luxurious, thick consistency, our Amla Spread features finely shredded amla and the nutty goodness of almonds, all delicately entwined with the richness of pure, natural honey. Its sweet, delectable taste is sure to win over even the fussiest eaters, making it a delightful spread for toast.
The unique combination of Amla, Almonds, and our exquisite honey is believed to support digestion, boost immunity, and offer a host of other health benefits.
Elevate your culinary experience with this extraordinary Amla Spread with Almond mixed with our pure, natural honey - a perfect union of nutrition and indulgence!