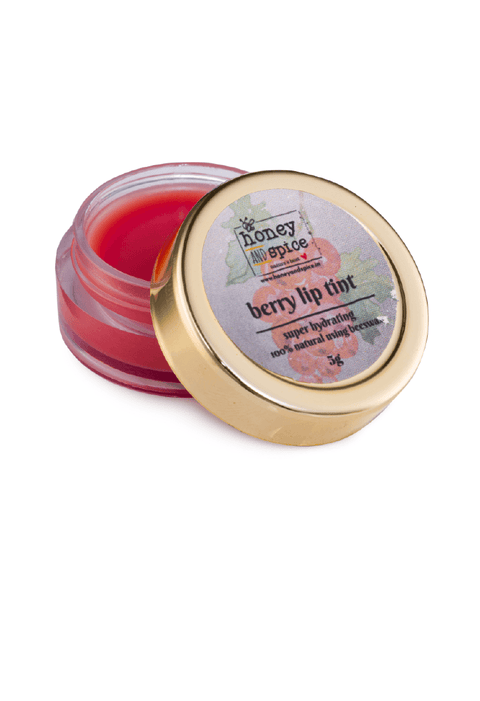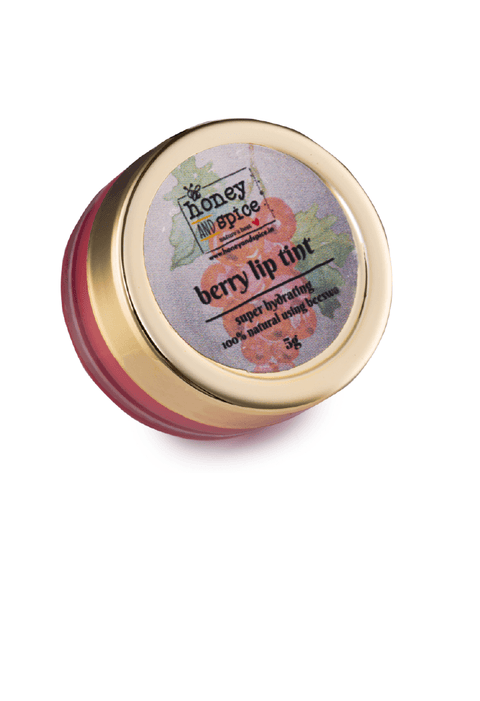 Honey and Spice
Berry Lip Tint (Beeswax based) 5gm
Usage: Scoop out a little & dab it onto your lips. Rub your lips together to spread evenly.
Perfect to wear it just like that, as it gives a mild tint. Or can be used as a base before applying lipstick.
Ingredients: Organic unrefined beeswax, cocoa butter, sweet almond oil, wheat germ oil, coconut oil, Vit E oil, Lip colour ( FDA approved), strawberry oil. 
We don't test our products on animals. Contains no artificial fragrance, no chemicals, no parabens or sulphates.