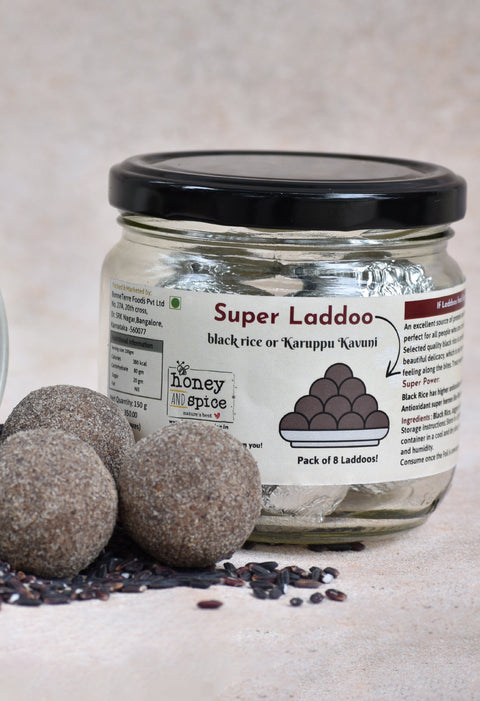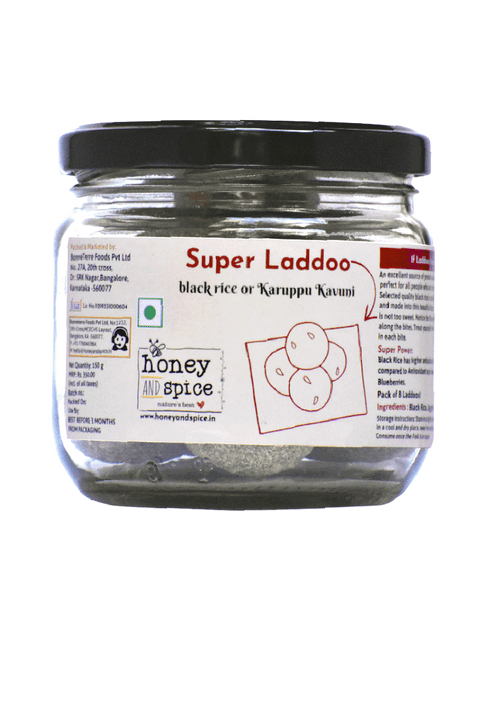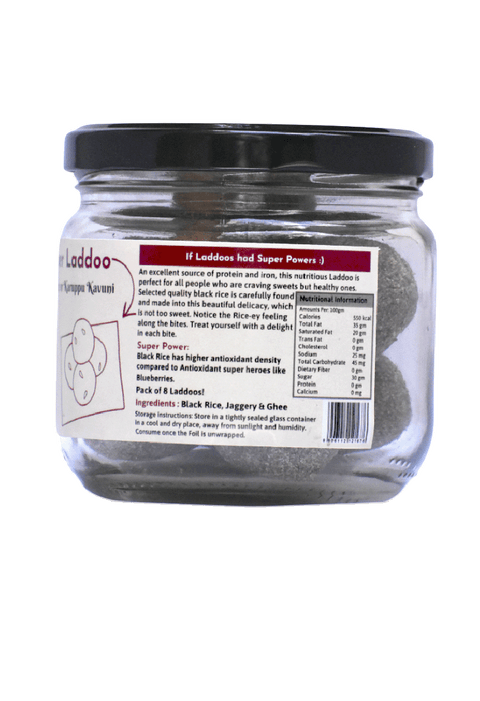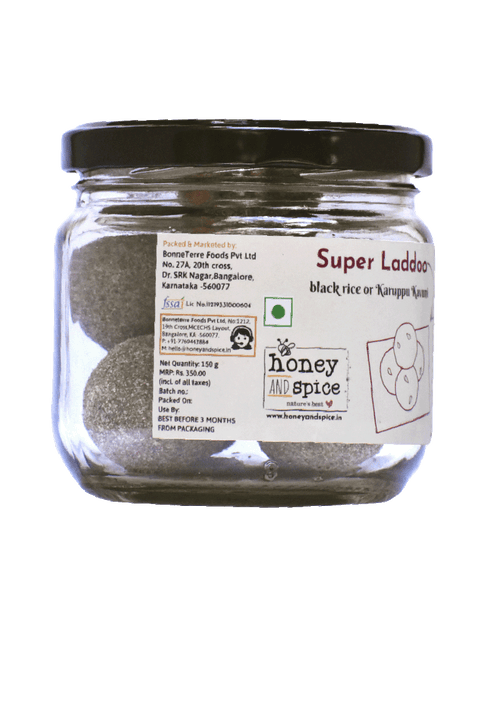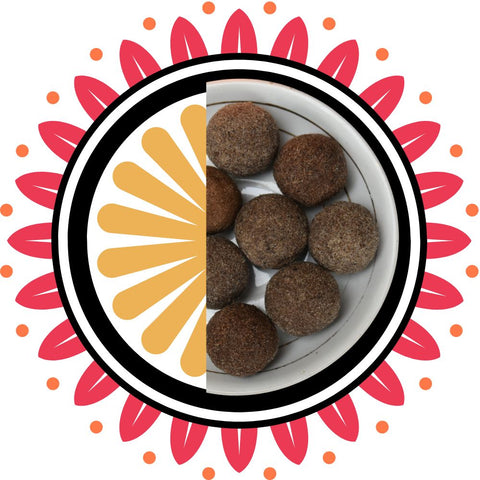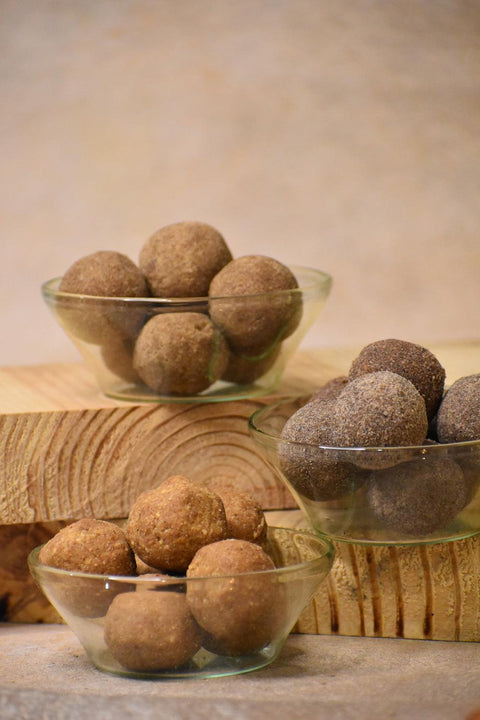 Honey and Spice
Black Rice Super Laddoo 150gm
Black Rice Super Laddoo is made from the rare and exotic black rice or Karuppu Kavuni rice grown in south India.  
Containing only Black Rice, Jaggery and Ghee, the Laddoo is packed with antioxidants and is a treat to your taste buds. 
Traditionally black rice was used to make exotic desserts like Payasam on special occasions. 
Try it and tell us what you think. 
Who said healthy foods aren't tasty? An excellent source of protein and iron, this nutritious Laddoo is perfect for all people who are craving sweets but in a healthy manner. Selected quality black rice is carefully found and made into this beautiful delicacy, which is not way too sweet also not definitely the Rice-ey feeling along the bites. Treat yourself for delight in each bite.
8 Laddoos in a Jar.
Black Rice Super Laddoo 150gm
Amazing
Light and very well balanced taste. A healthy snack.