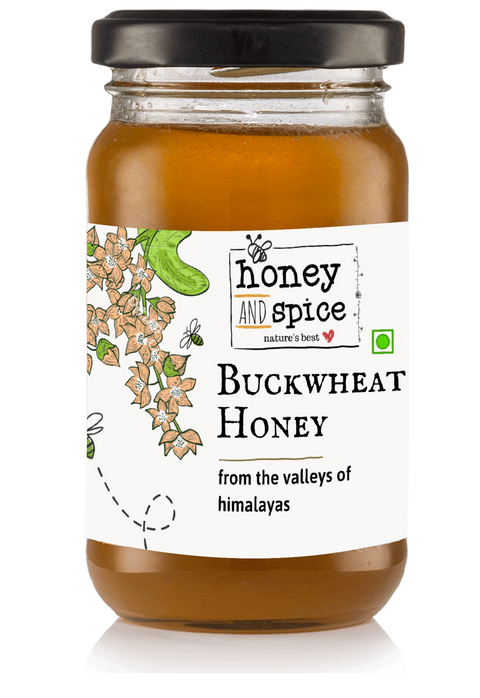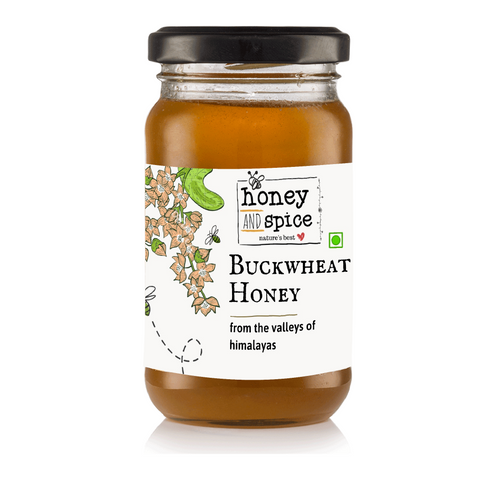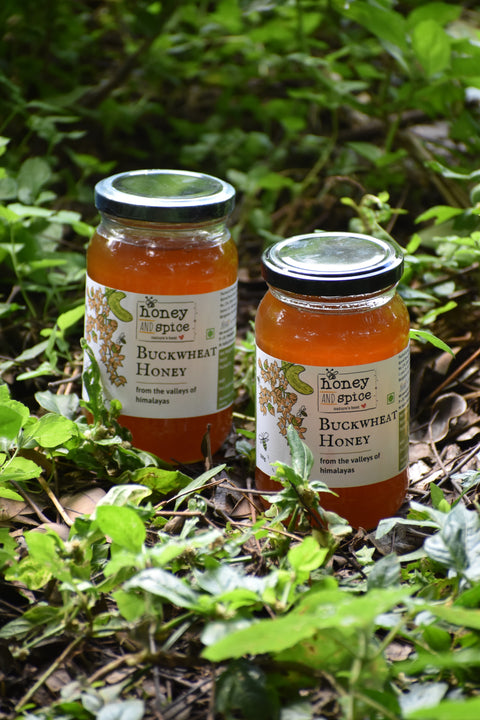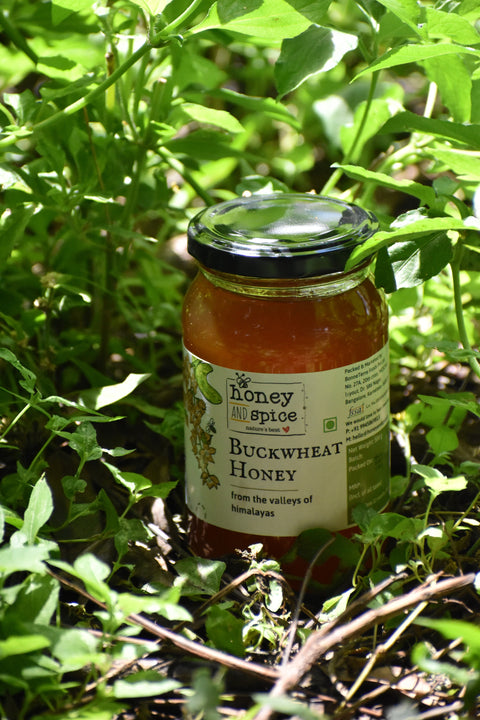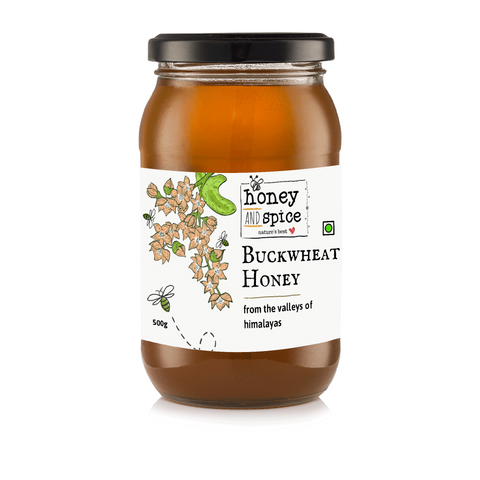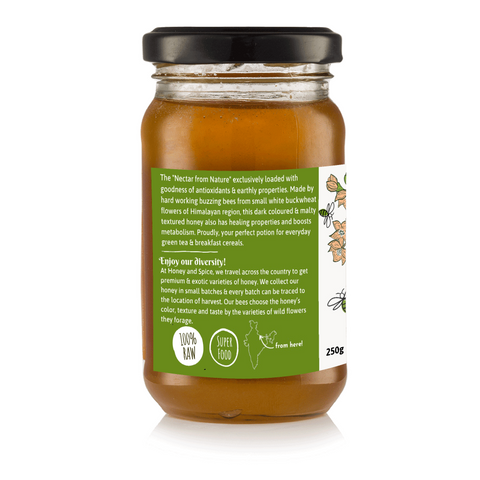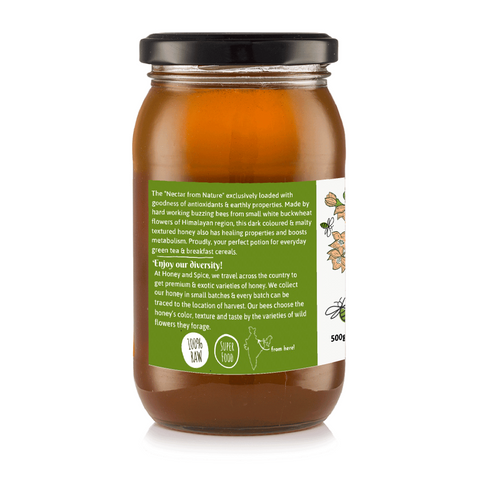 Honey and Spice
Buckwheat Honey
Description:
Experience the rich, robust flavor of our Premium Raw Buckwheat Honey, a true gem in the world of natural sweeteners. Sourced from the finest apiaries, this honey is carefully harvested from the nectar of buckwheat blossoms, resulting in a distinctive, dark amber hue and a deep, earthy taste.


Usage Tips:
Spread on Toast: Enjoy a delightful breakfast by spreading this honey on warm toast or fresh-baked bread for a delicious and nutritious start to your day.
Sweeten Beverages: Add a spoonful to your tea or smoothies for a unique burst of flavor and natural sweetness.
Enhance Culinary Delights: A sweetener in salad dressings, or a delightful addition to your favorite baked goods.
Packaging:
Our buckwheat honey is carefully packaged in a premium glass jar to preserve its freshness and quality. The air-tight seal ensures that you receive the honey just as nature intended.
Indulge in the distinctive taste of our Premium Raw Buckwheat Honey and experience a new level of natural sweetness that only Mother Nature can provide.
Great product
I liked the taste of this honey. Smells good too.