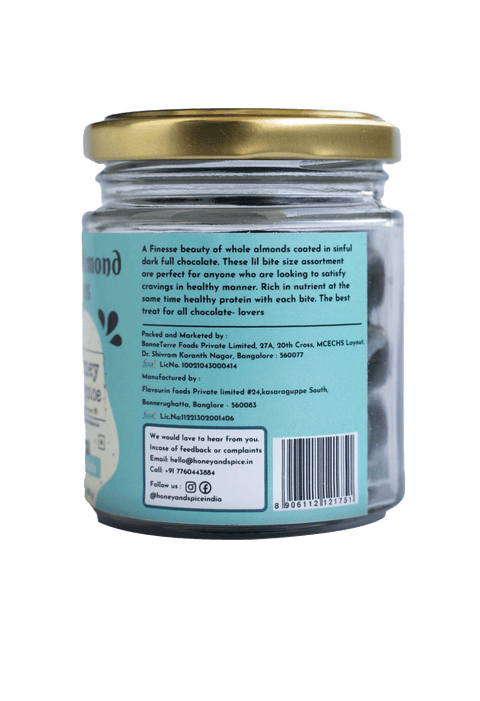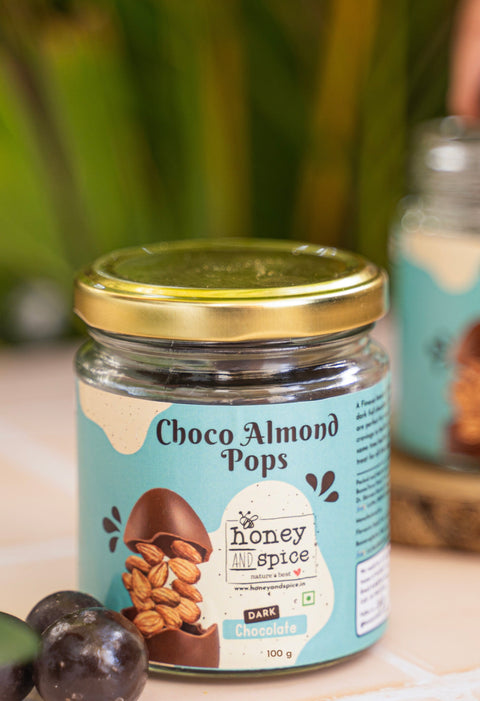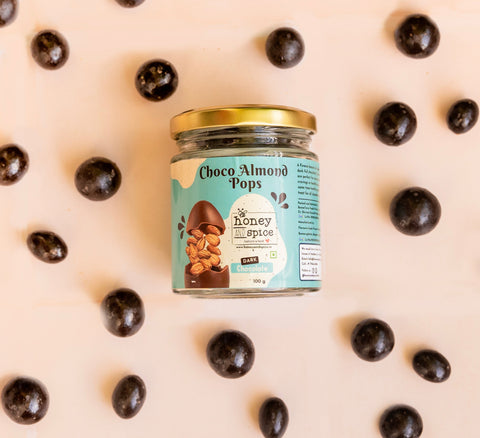 Honey and Spice
Choco Almond Pops 100g
A Finesse beauty of whole almonds coated in sinful dark full chocolate. These lil bite size assortment are perfect for anyone who are looking to satisfy cravings in healthy manner. Rich in nutrient at the same time healthy protein with each bite. The best treat for all chocolate-lovers
Whole Almond is coated with thick Dark Chocolate to make these delicious Choco-pops. Almonds with healthy Dark Chocolate make for a guilt free and super healthy snack.
FEED YOUR IMAGINATION
One of the best chocolate I've had. I'm not a sweet person, but I guess I'm addicted to these pops.