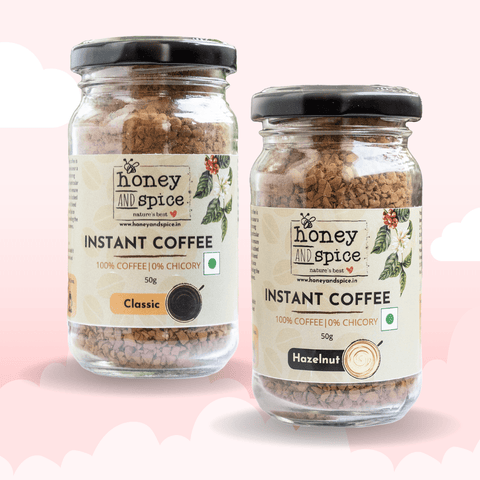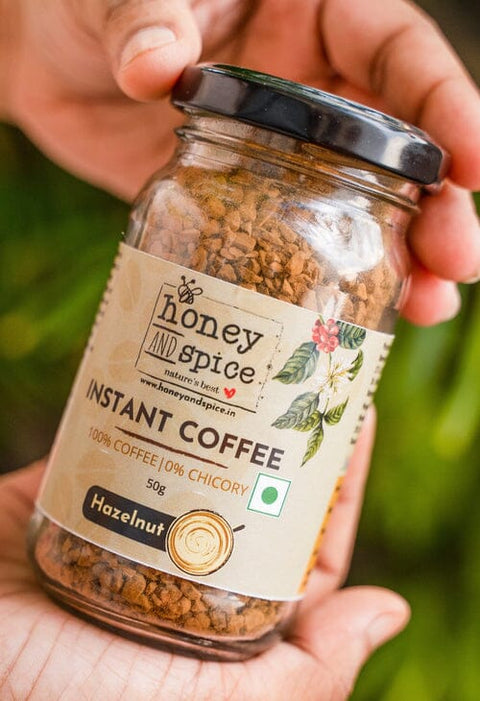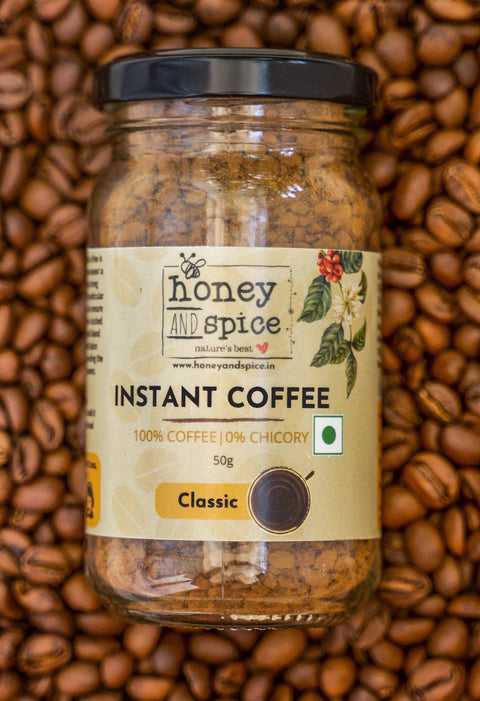 Honey and Spice
FIRST DATE
Rs. 570.00
Rs. 600.00
you save Rs. 30.00
This gourmet collection of Freeze dried coffee is consciously formulated to give the connoisseur a journey through the premium taste and strong aroma of granulated coffee beans.
The particular technique of freeze drying is employed to ensure that the enticing flavour and rich texture is locked away in the small granules of coffee until blend to perfection.
Every spoon of Honey and Spice Instant Freeze Dried Coffee aims at providing the best of the coffee to our valuable consumers.