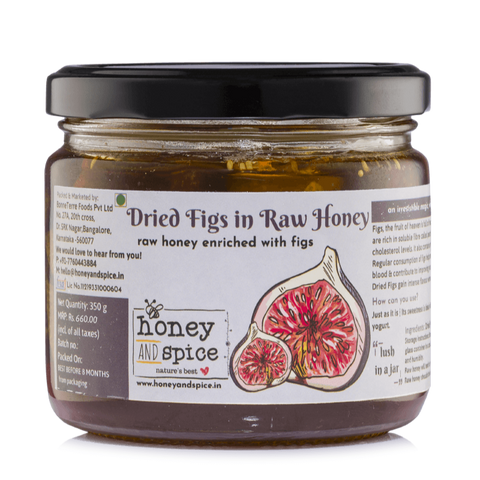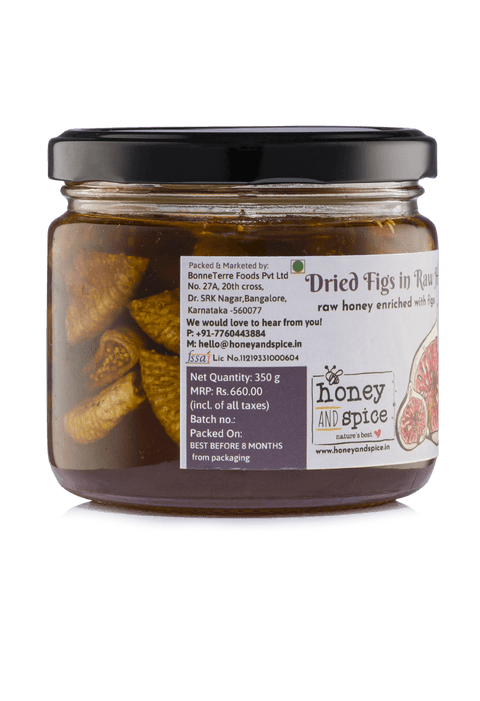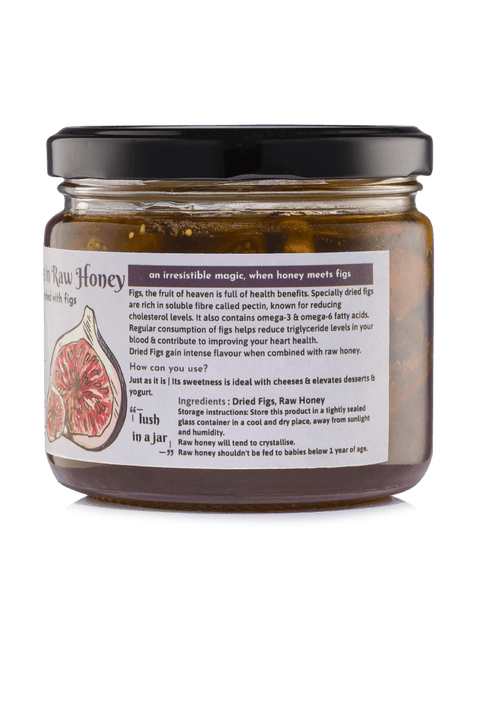 Honey and Spice
Dried Figs in Raw Honey 350gm
Figs the fruit of heaven is full of health benefits. Especially dried figs are rich in soluble fiber called pectin, known for reducing cholesterol levels. It also contains omega-3 & omega-6 fatty acids. Regular consumption of figs helps reduce triglyceride levels in your blood & contribute to improving your heart health. Dried figs gain intense flavor when combined with raw honey. 
Irresistible magic, when honey meets figs.
How can you use it?
Just as it is | Its sweetness is ideal with cheeses & elevates desserts & yogurt.