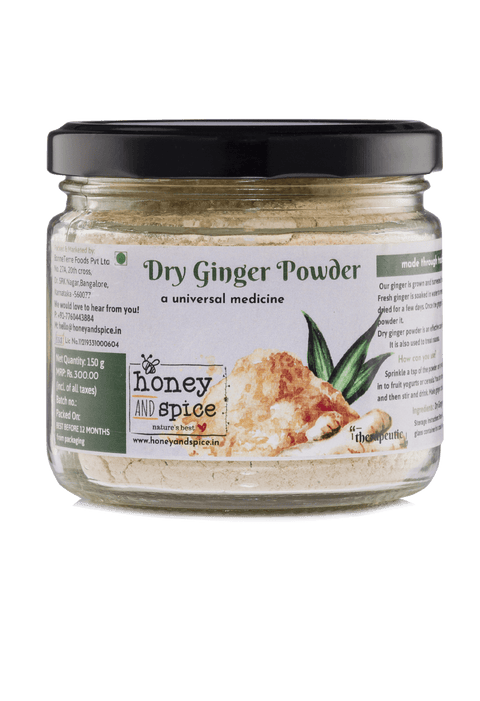 Honey and Spice
Dry Ginger Powder 150gm
Our ginger is grown and harvested by small farmers in Goa, India. Fresh ginger is soaked in water to remove all the mud. It is then sun-dried for a few days. Once the ginger is completely dry, we finally powder it. 
Made through the traditional method.
Dry ginger powder helps relieve sore throat and aids in digestion.
How can you use it?
Sprinkle a tsp of the powder on to your meal. It can also be mixed into fruit yogurt or cereals. You can simply mix 1 tsp in boiling water and then stir and drink. Make ginger chai using this & thank us later!
Ginger powder
Authentic item .good smell.very good taste using on tea.Honey peanut butter also good.Thank you very much.
Very nice
The package is good, the taste is authentic too. Thank you.
Good
The ginger powder is fresh and tastes great
Saunt powder
This is the best Saunt powder i have ever used. So pure amd intense flavor. I love it and will definitely be repurchasing!
Good
Ginger dry powder was really good