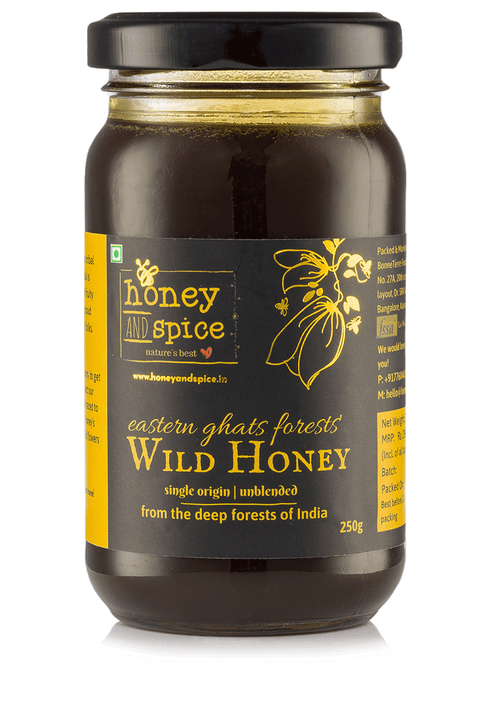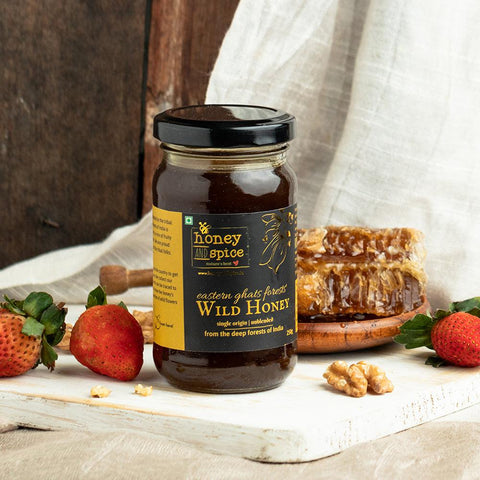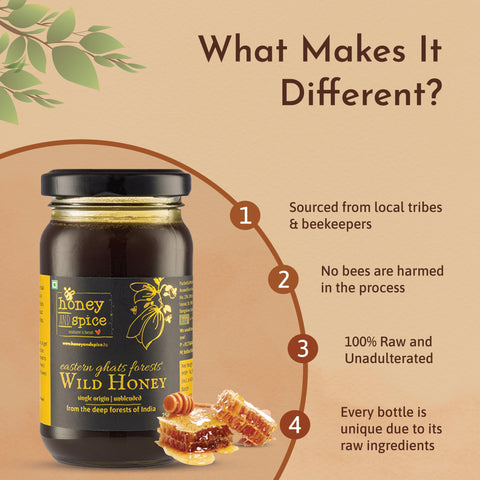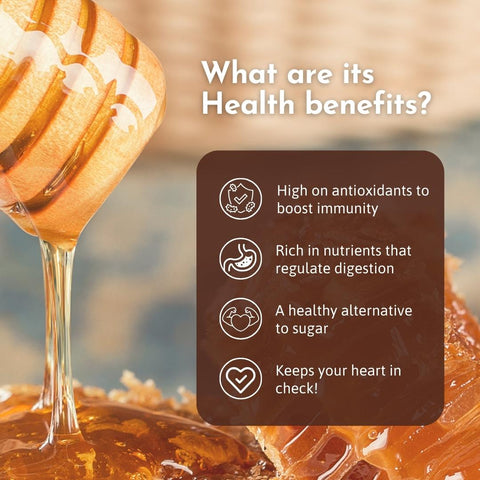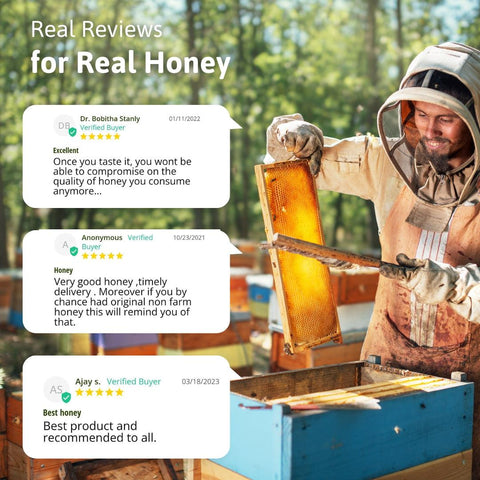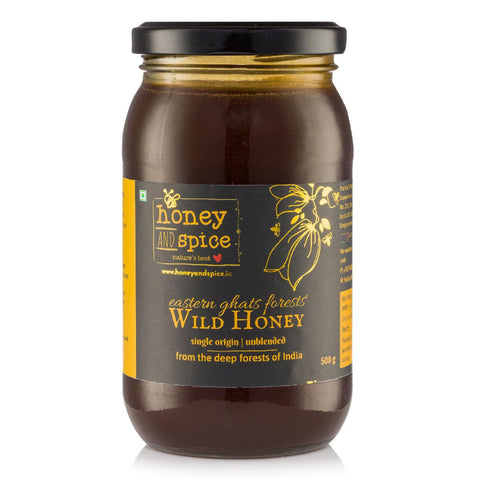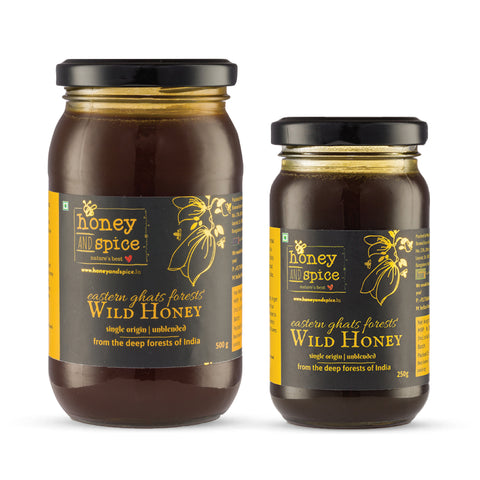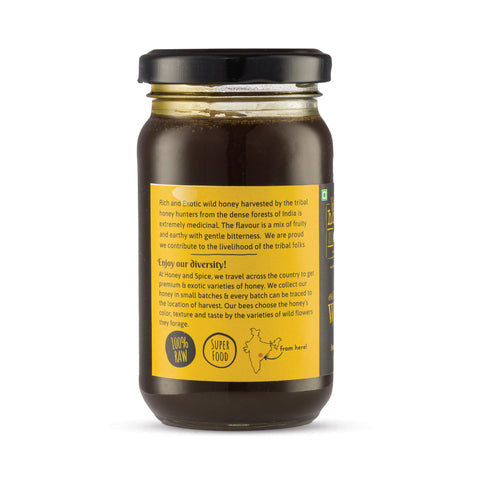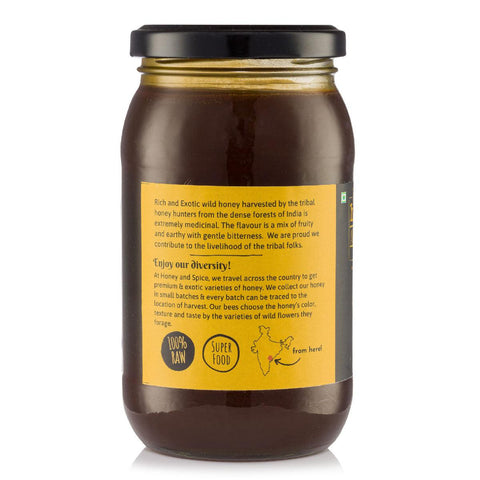 Honey and Spice
Eastern Ghats Wild Honey
This exquisite earthy honey is a precious gift from the Eastern Ghats spanning across the Godavari, Krishna, and Kaveri rivers and their surroundings. Hand-harvested annually during April and May, this honey is highly sought after. 
It holds the nectar of various wildflowers, enriching it with exceptional health benefits.
What's in it for you?
Revered in Ayurveda for exceptional healing properties.

Abundant in antioxidants according to modern science.

Helps boost immunity and regulate digestion 

An excellent natural sweetener

Heals wounds and scars 

Supports the local community
How does it taste?

This exotic honey gives a mix of fruity and earthy flavor with a hint of bitterness.
How to relish it?
Sweeten your pancake, milkshakes, salad, and ice cream with this rare & exotic wild honey from the Eastern Ghats.
How does your purchase matter?
Every jar of wild honey you purchase indirectly improves the life of a tribal honey hunter community whose main profession has remained honey harvesting for thousands of years. 
We ensure that the tribals are paid well for their labor, expertise, and vast knowledge of the forest lands. 
Now, they do not have to migrate to the cities to live harsh lives away from the land they have lived in as a community for thousands of years. 
"Once you taste real honey, you want more of it!"
Honey quality is excellent
The quality of the honey is excellent. It is recommended to purchase small quantities for testing flavours then one kilogram pack.
Product is better than Dabur, two brothers and Sri sri tattva honey product ( which i have used before)
Best honey
Best product and recommended to all.
Very good and tasty honey
Very good and pure tasty honey.