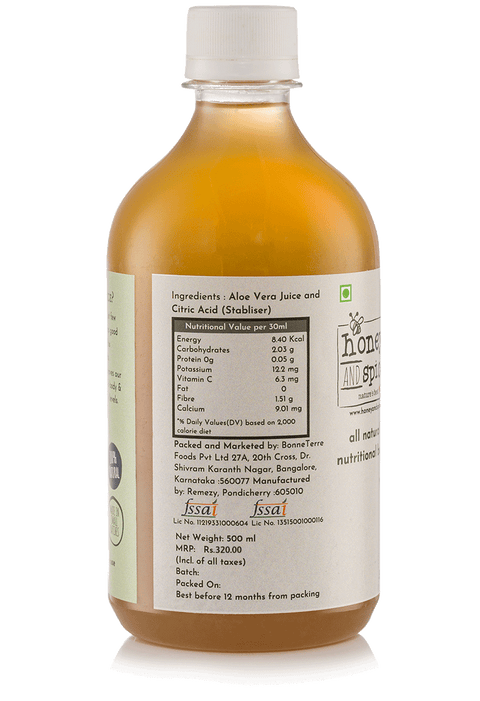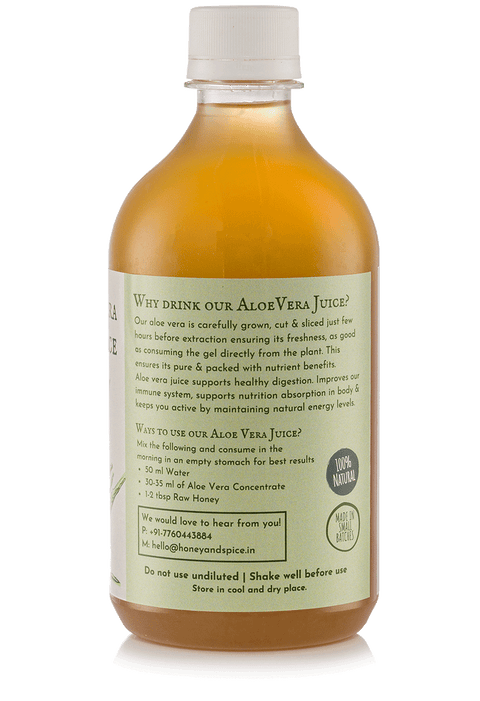 Honey and Spice
Fresh Aloe vera Juice 500ml
Imagine slicing an aloe vera leaf & consuming the pulp directly, our aloe vera juice can get as close to that.

Our aloe vera juice is made using 99% aloe vera pulp, its sugar & preservative-free.


Aloe vera juice supports healthy digestion
Keeps you active by maintaining natural energy levels


Not just internally, aloe vera juice can be used as a conditioner once you shampoo your hair. Regular use of aloe vera juice leaves your hair frizz-free and soft.

Ways to use our Aloe Vera Juice?

Mix the following and consume in the morning on an empty stomach for best results

50 ml Water
30-35 ml of Aloe Vera Concentrate
1-2 tbsp Raw Honey