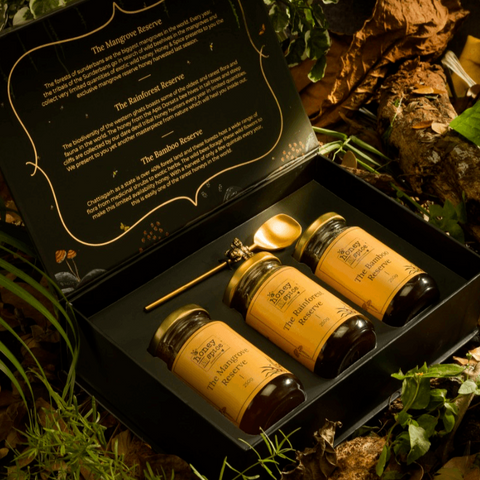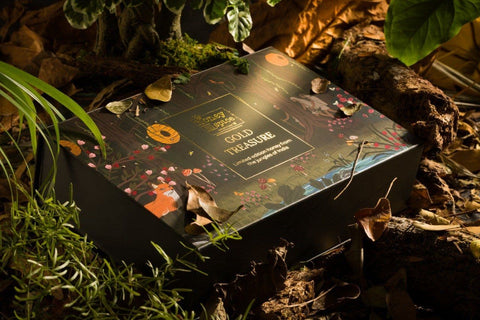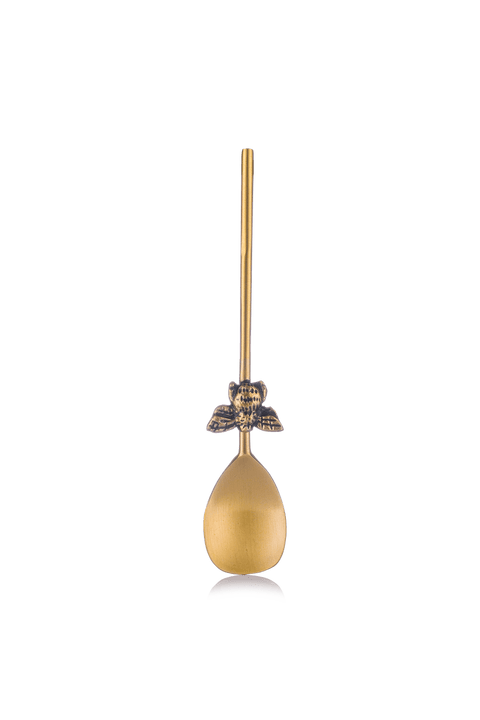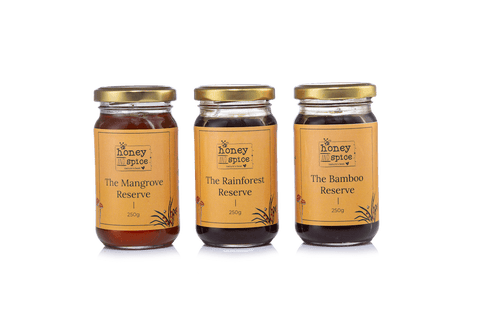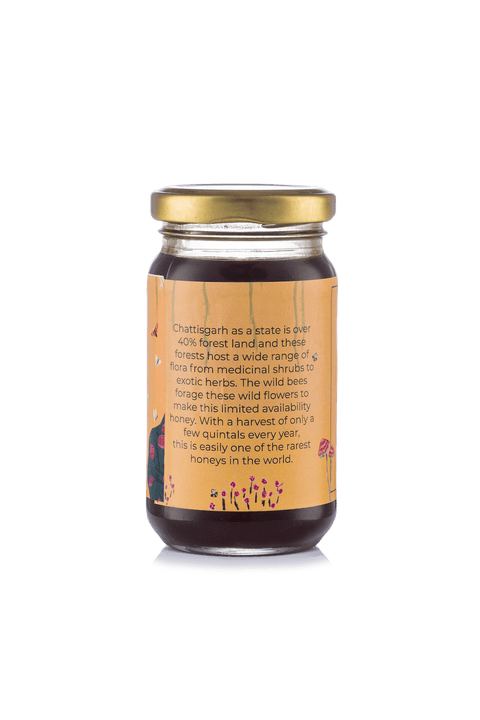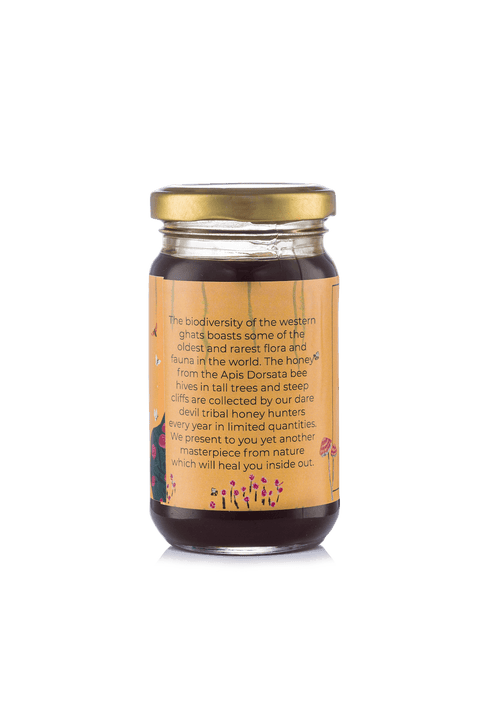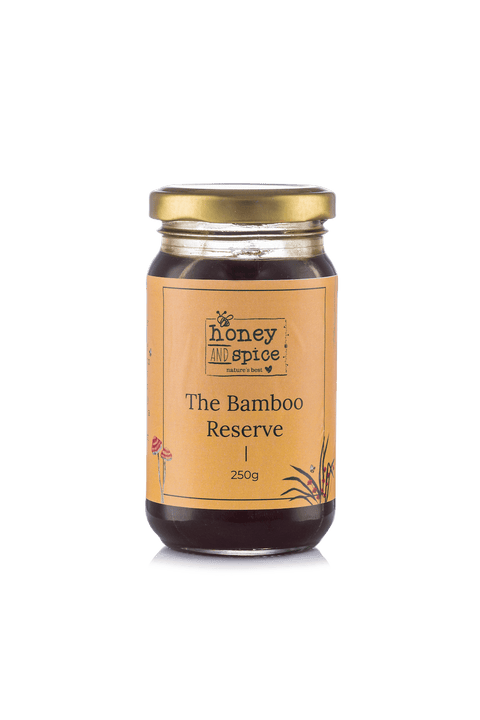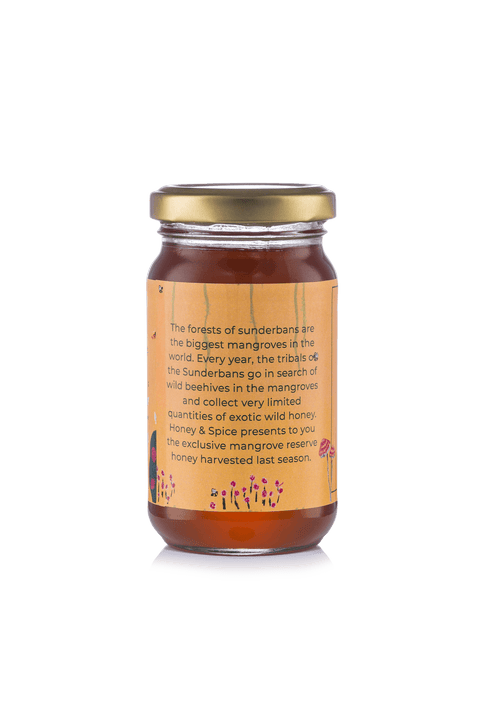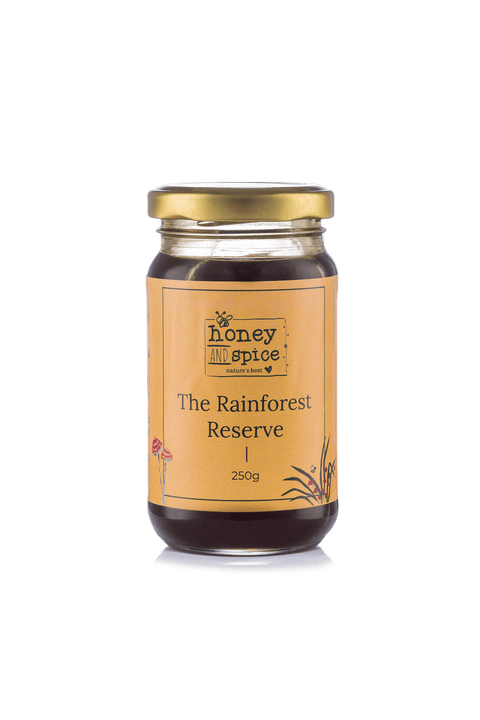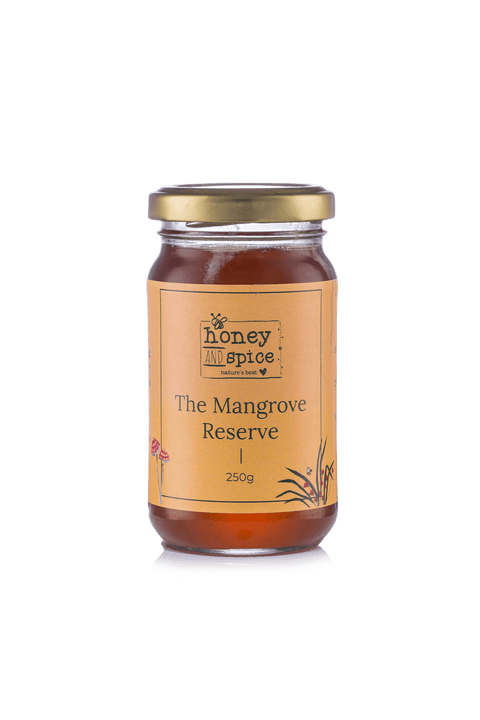 Honey and Spice
Gold Treasure Gift Box
Find three limited-edition honey inside: 
The Mangrove Reserve: 
The forests of Sunderbans are the biggest mangroves in the world. Every year, the tribals of the Sunderbans go in search of wild beehives in the mangroves and collect very limited quantities of exotic wild honey. Honey & Spice presents to you the exclusive mangrove reserve honey harvested last season. 
The Rainforest Reserve: 
The biodiversity of the western ghats boasts some of the oldest and rarest flora and fauna in the world. The honey from the Apis Dorsata beehives in the tall trees and the steep cliffs are collected by our daredevil tribal honey hunters every year in limited quantities. We present to you yet another masterpiece from nature which will heal you inside out. 
The Bamboo Reserve: 
Chattisgarh as a state is over 40% forest land and these forests host a wide range of flora from medicinal shrubs to exotic herbs. The wild bees forage the wildflowers to make this limited-availability honey. With a harvest of only a few quintals every year, this is easily one of the rarest honey in the world.