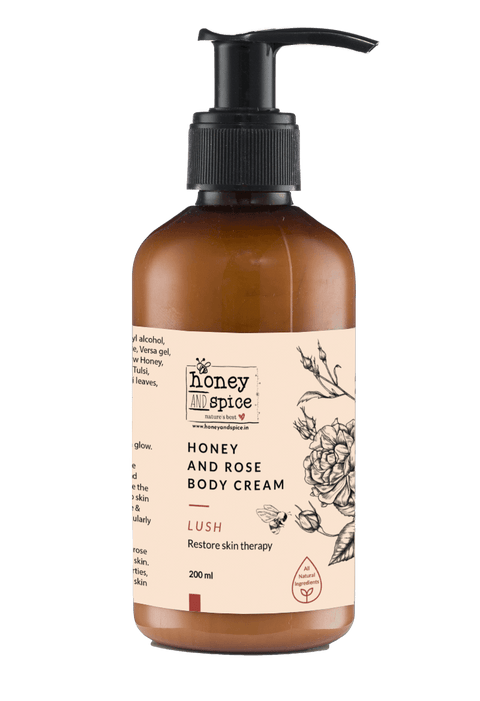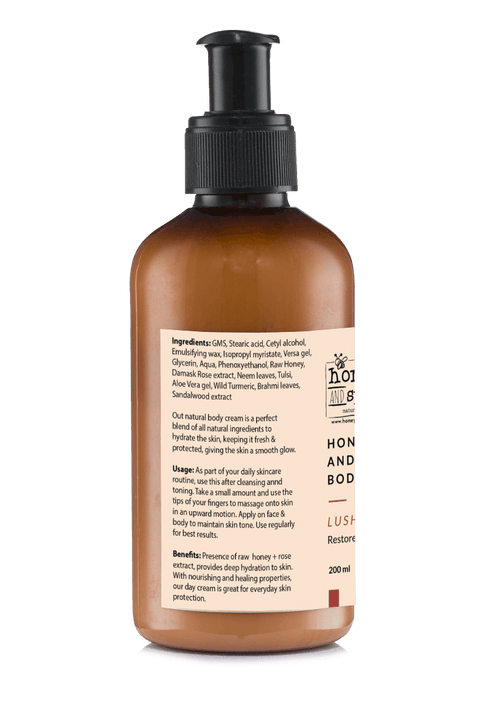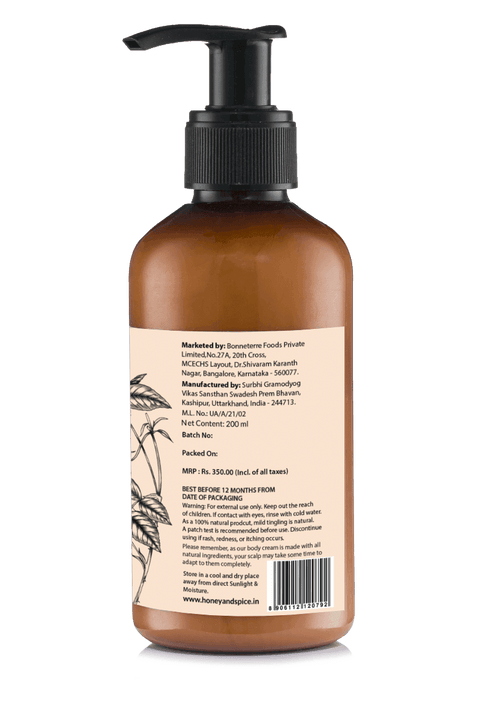 Honey and Spice
Honey and Rose Body Cream 200ml
Usage: As part of your daily skincare routine, use this after cleansing and toning. Take a small amount and use the tips of your fingers to massage onto the skin in an upward motion. Apply on face & body to maintain skin tone. Use regularly for best results. 
Benefits: The presence of raw honey + rose extract, provides deep hydration to the skin. With nourishing and healing properties, our day cream is great for everyday skin protection.
Body cream
Awesome it is too good. Loving the fragrance.
Honey and Rose body cream
Just loved it! The all natural cream is soothing and has a mild lingering fragrance.
A Good Product
A qualitatively rich moisturizer both in terms of its long time effect on skin and extent of coverage upon application. Please bottle it for a larger volume with consequential cost benefit to customers.
Satisfactory
A very gentle and pleasant smelling lotion that works well to moisturise dry skin. Would be happier if it had an intense thicker moisturising version for very dry skin too.
Happy
Happy knowing that I am using a beauty and health product that is not tested on animals. Peace.