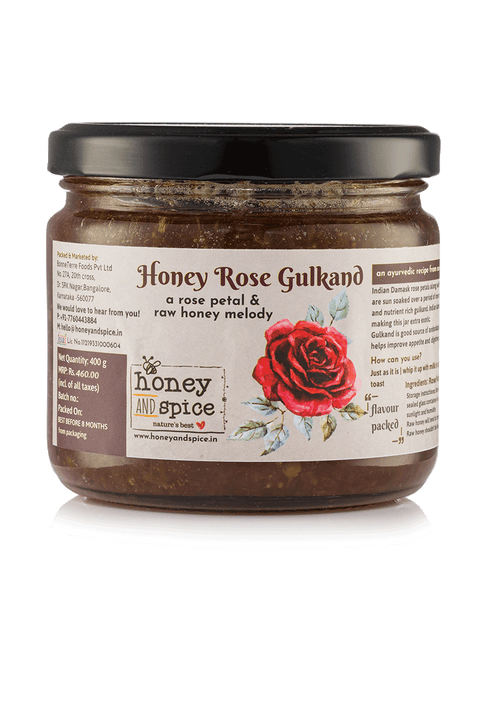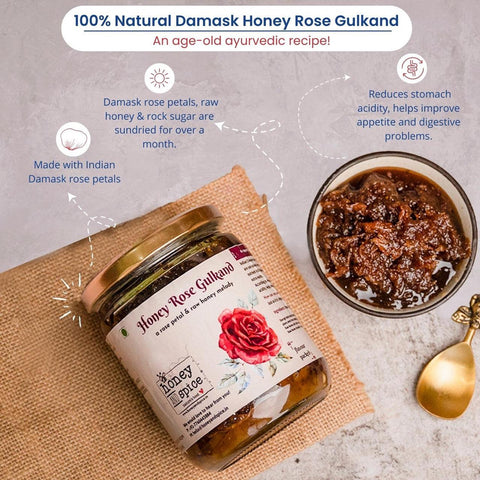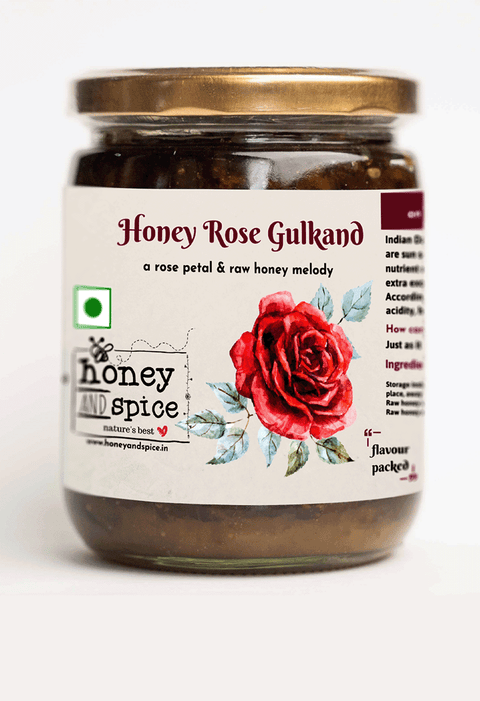 Honey and Spice
Honey Rose Gulkand
A rose petal and raw honey melody!
Preparation of honey rose Gulkand is an age-old ayurvedic recipe from the Indian kitchen. We use the Indian Damask rose petals to make this delicious and nutrient-rich Gulkand. Indian damask rose petals along with raw honey and rock sugar and are sun-soaked over a period of one month. 
Gulkand is a good source of antioxidant, reduces stomach acidity, helps improve appetite and digestive problems. Traditionally it was used to fight lethargy, muscular aches and to reduce body heat.

Regular intake of honey rose Gulkand supports reducing stomach ulcers too.
Interestingly, honey rose Gulkand is known to prevent menstruation disorders like heavy bleeding and irregular periods. Helps relieve menstrual cramps too.