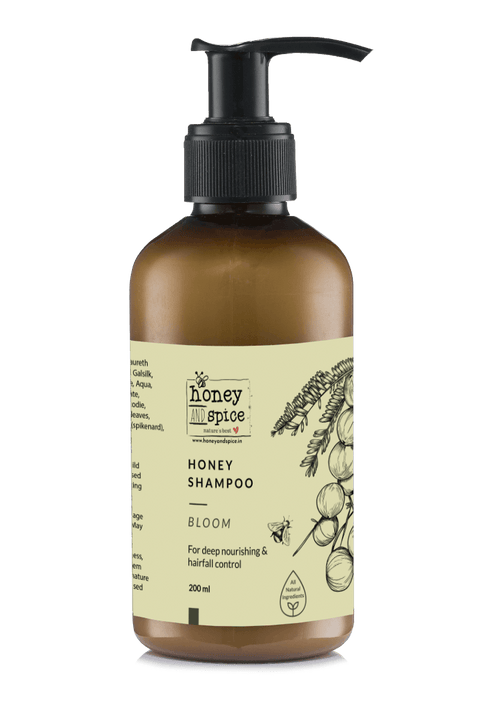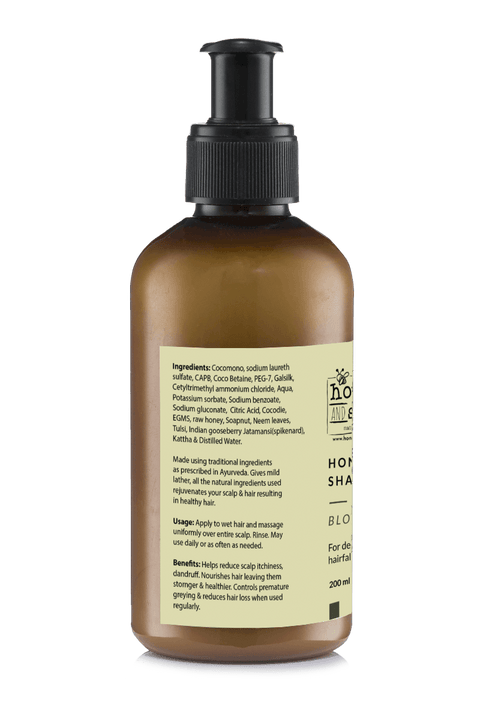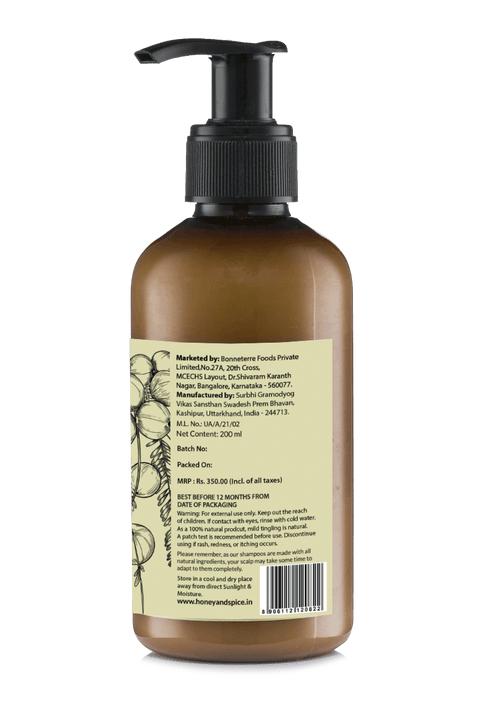 Honey and Spice
Honey Shampoo 200ml
Usage: Apply to wet hair and massage uniformly over the entire scalp. Rinse. May use daily or as often as needed. 
Benefits: Help reduce scalp itchiness, dandruff. Nourishes hair leaving them stronger & healthier. Controls premature greying & reduces hair loss when used regularly. 
Shampoo review!
I tried a shampoo infused with honey for the first time and that really added a difference to the texture and scalp. It suits on both dry and oily scalp, gives you the softness which everyone likes!
The ingredients are all natural and nothing that harms your hair or scalp.
This shampoo has a mild fragrance.
Satisfactory
Shampoo and conditioner are mild. I have used it twice and yet to see the effect on my hair fall, which still is continuing. Overall it's satisfactory as far as the mildness and freshness are concerned.
Shampoo
After years and almost multiple brands, this is PERFECT 👍, I am using this from almost 4 month and there is noticeably change. Thank you, only one request please provide large quantity bottles too..as we have to place multiple orders because of less quantity 👍
Honey Shampoo
I used the shampoo and found relief from scalp itching.I feel my hair more shine and clean!