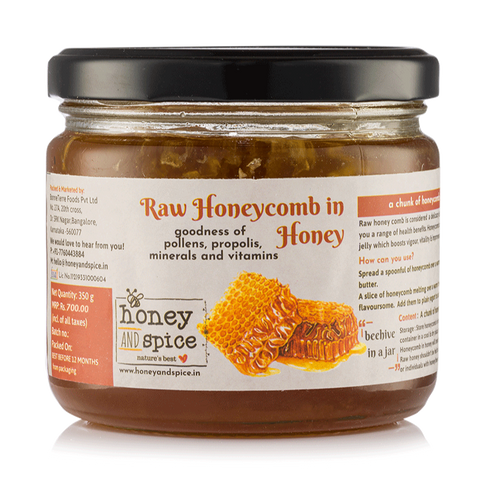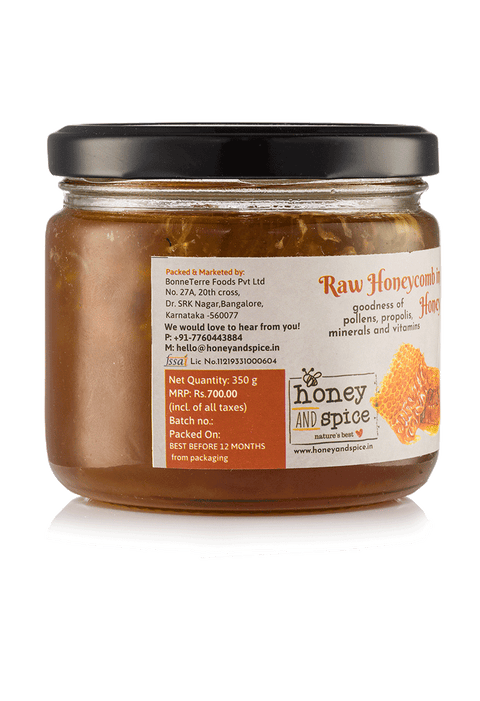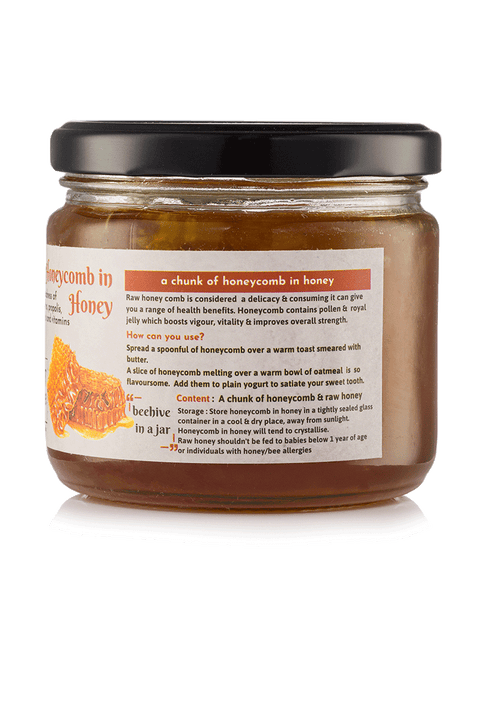 Honey and Spice
Honeycomb Soaked in Honey 350gm
How can you use it?
Crumble chunks of honeycomb over a warm toast smeared with butter.
A slice of honeycomb melting over a warm bowl of oatmeal is so flavorsome.
Add them to plain yogurt to satiate your sweet tooth.
Honeycomb pairs really well with any salty cheese. 
We often get asked, is honeycomb edible?

The honeycomb is not only edible but has a chewy & gooey texture with plenty of delicious raw honey between the cells. In other words, honey that is sealed in the wax cells of the honeycomb is in its purest form.
A perfect nature's gift, isn't it?