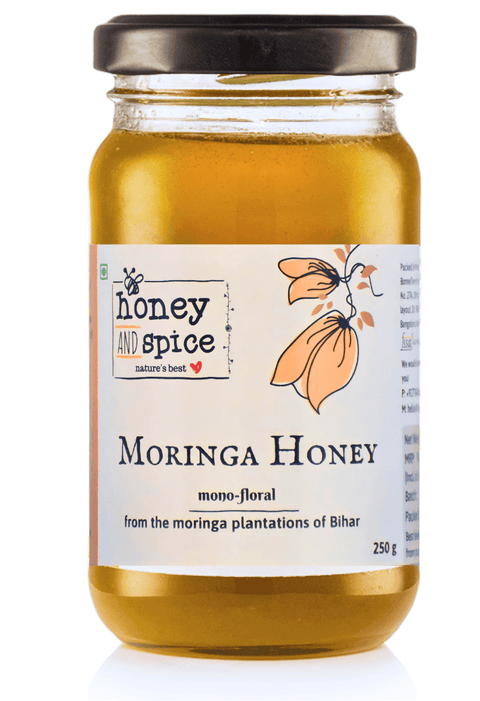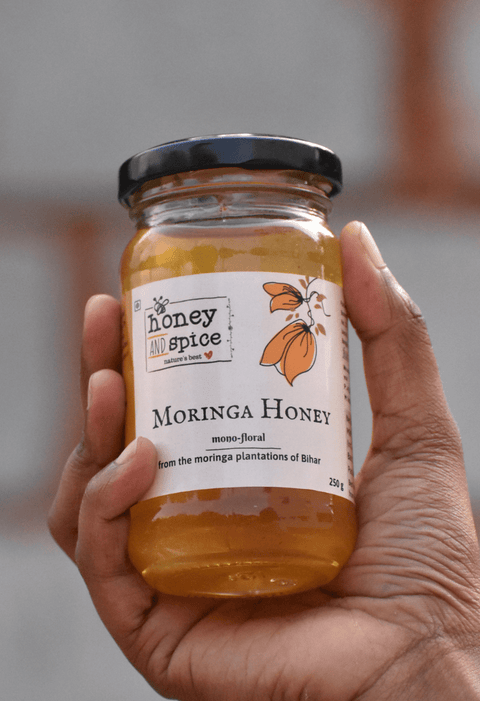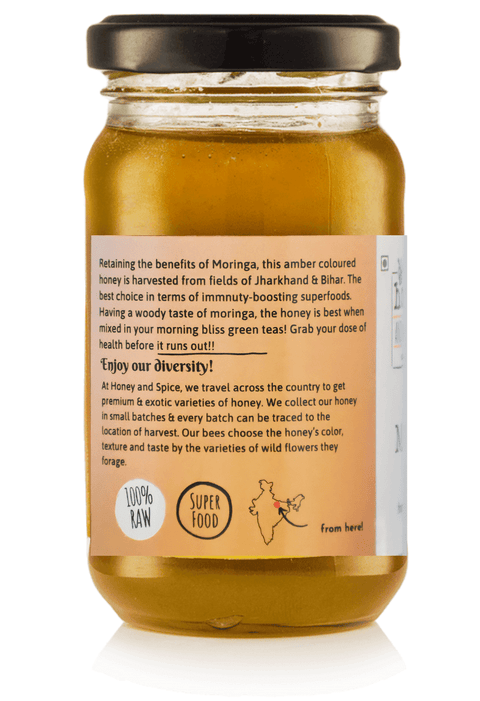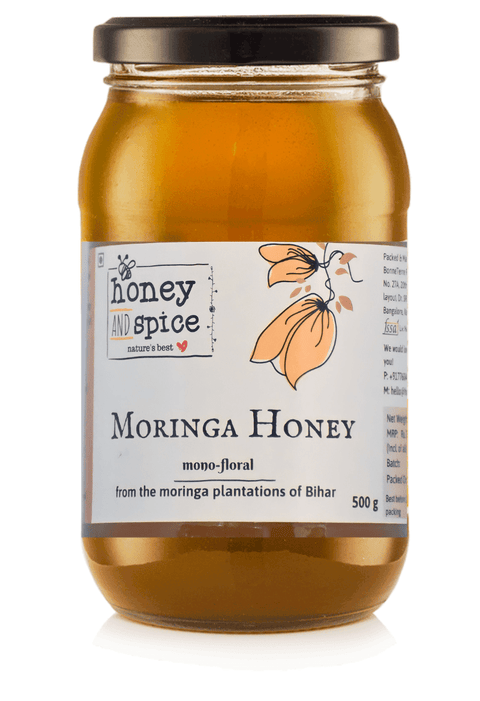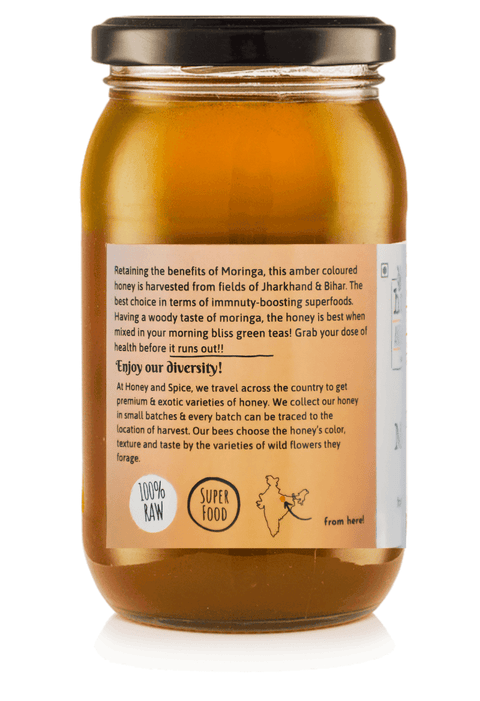 Honey and Spice
Moringa Honey
Tree of life, the Moringa tree is called, because every part of the Moringa tree is high in nutrition and even healing properties. 
Imagine the nectar from these highly nutritious Moringa flowers, that's exactly what comes in a jar of our Moringa Honey. 
This super light colour and mild flavoured honey is collected by our Bees from the Moringa orchards of Jharkhand and Bihar. 
Carefully bottled without processing this is one of the rarest honeys in our collection. 
We have got a fresh batch of 250kgs of this honey and we are not even exaggerating when we say this might be the only batch of this year. 
So hurry! And order as many jars as you can from our fresh batch of Moringa Honey. 
We guarantee that you will not be disappointed.
Retaining the benefits of Moringa, this amber coloured honey is harvested from fields of Jharkhand & Bihar. The best choice in terms of Immnuty-Boosting superfoods. Having a woody taste of Moringa, the honey is best when mixed in your morning bliss green teas! Grab your dose of health before it runs out!!