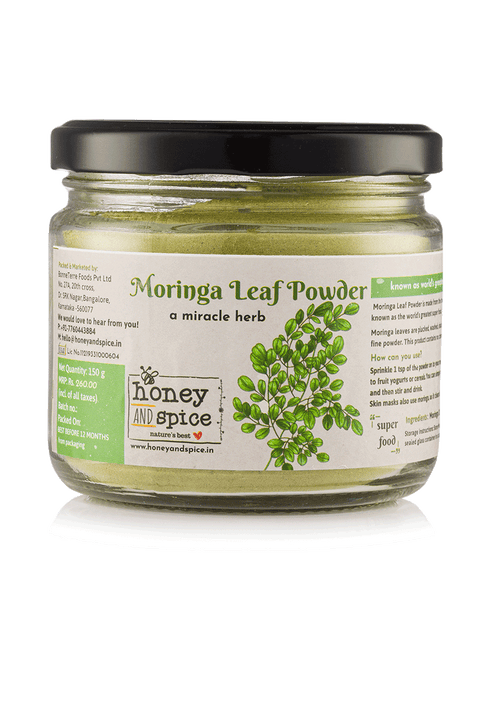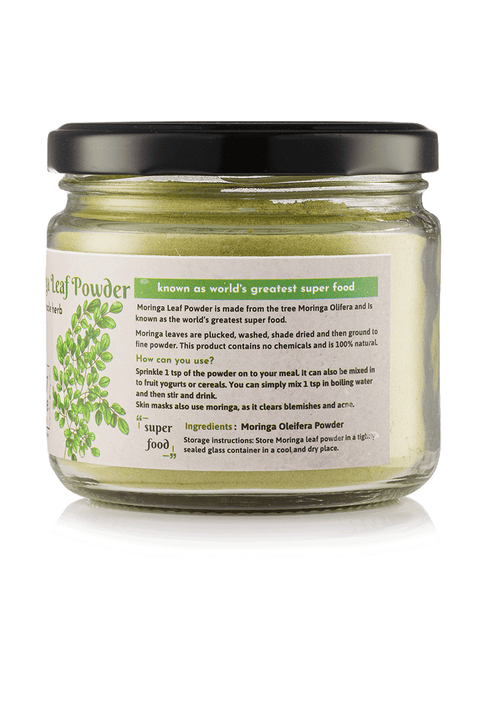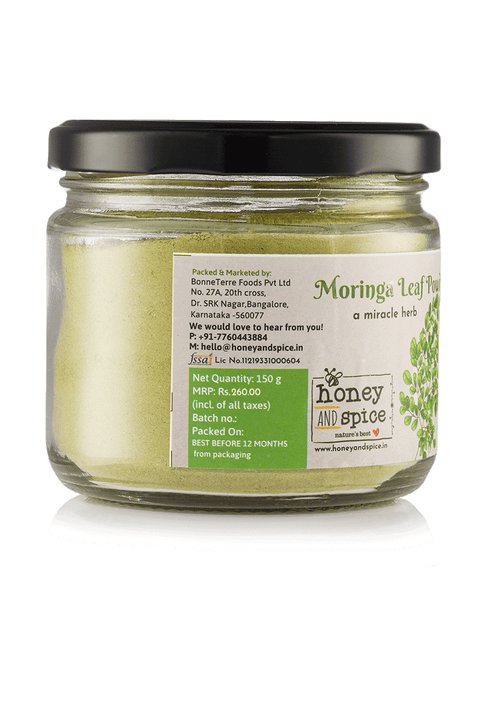 Honey and Spice
Moringa Powder 150gm
The highly nutritious Moringa powder is made from the dried leaves and seeds of the Moringa plant. Include a few spoons of Moringa powder in your diet and you will get all the nutrients you need daily.
Dried Moringa powder is a nutrient-dense food that can be used in multiple ways from making smoothies to sprinkling it on your curries.
Magical and Miraculous Moringa
This for the nth time that I've ordered Moringa powder from 'Honey and Spice' and no regrets. It's my first choice to go to whenever I want my hubby's hemoglobin to get a boost. So thank you so so much. Keep rocking.
Quality and Delivery
Excellent item and customer friendly delivery system ☺️
It's sweet morings leaves
It's excellent and pure. I liked it and bought after trying many other brands . I have recommended it to my friends also.
Moringa powder
One of the pure power dat I have come across ...