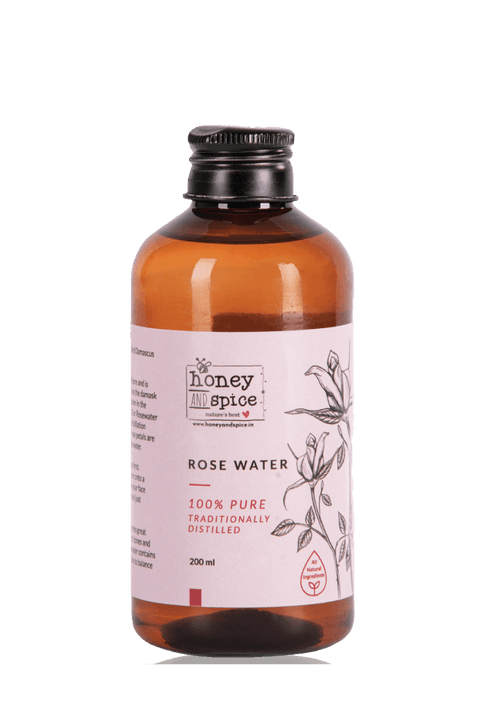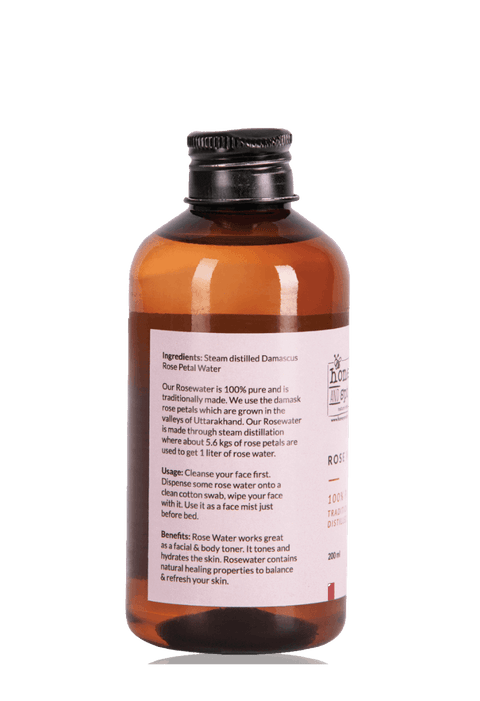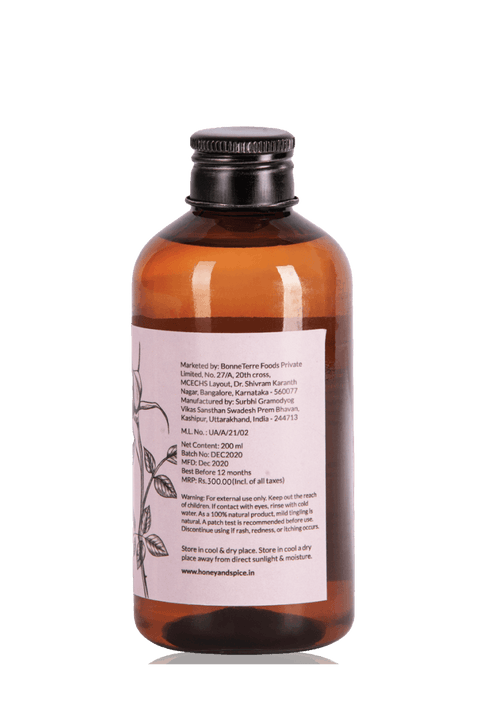 Honey and Spice
Rose Water 200ml
Usage: Cleanse your face first. Dispense some rose water onto a cotton swab, wipe your face with it. Use it as a face mist just before bed. 
Benefits: Rosewater works great as a facial & body toner. It tones and hydrates the skin. Rosewater contains natural healing properties to balance & refresh your skin. 
Ingredients: Steam distilled Damascus Rose petal water.