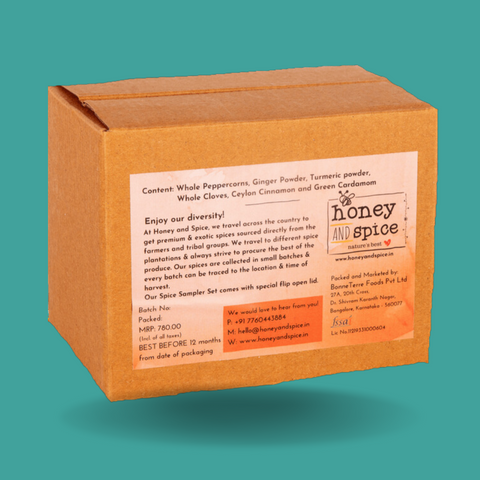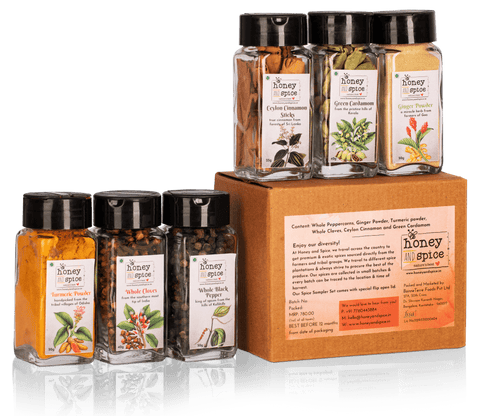 Honey and Spice
Spice Sampler Pack
The pack includes: 
High curcumin turmeric powder
Whole cloves handpicked from plantations of Kanyakumari
Naturally-grown whole black pepper from plantations in Kolli Hills

Ceylon Cinnamon from the plantations of Sri Lanka
8mm Green Cardamom from the hills of Kambam
Dried Ginger powder from the farms of Goa 
This unique collection of spices now available for you in a single box.
Spice Sampler
Excellent quality ... environmental friendly....intact packaging....ultimate products on table.💐
Outstanding
Have never ever experienced such type of genuine ness with such products. Amazed !
Very good quality
Quality of the product is very good.