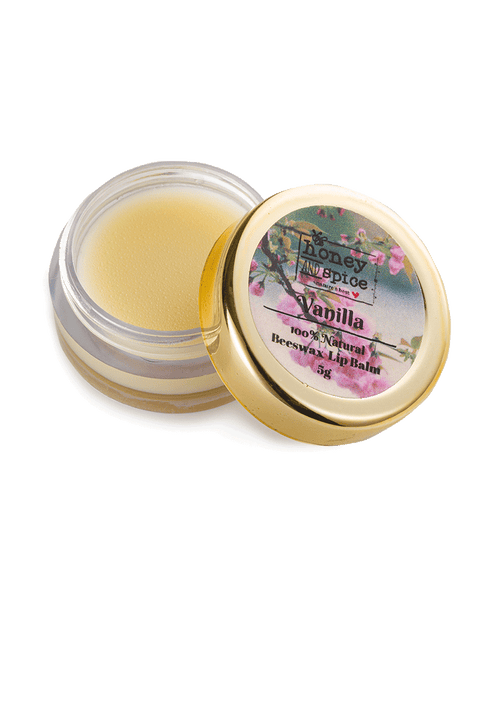 Honey and Spice
Vanilla Lip balm (Beeswax based) 5gm
A must-have in your bag!

It's the skin on your lips that's most sensitive and prone to excessive damage which leads to dryness, chapping & pigmentation.
This beeswax lip balm is made using raw honey from the forests, beeswax, herbs, and natural oils.
Ingredients: Organic beeswax, raw honey, sweet almond oil, cocoa butter, wheat germ oil, vanilla oil.