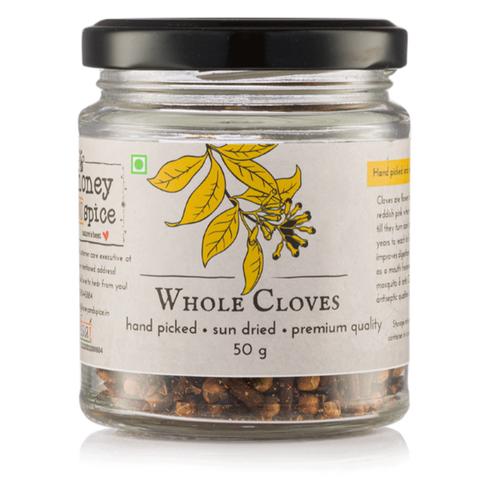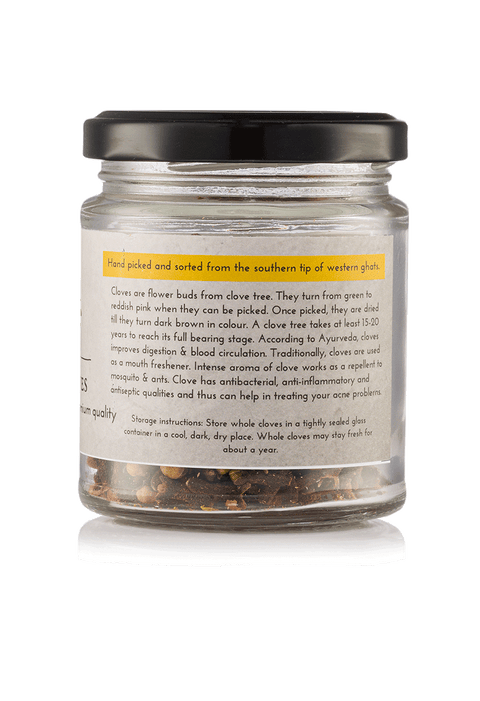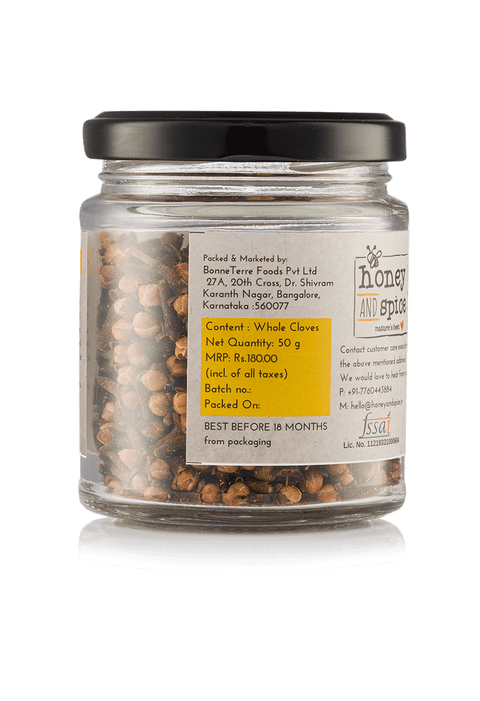 Honey and Spice
Whole Cloves 50gm
Whole cloves are made by drying the flower buds of the clove tree that grows in tropical climates. Honey & Spice procures its cloves from the plantations of western ghats mostly in the southern tip of the country. Our cloves are handpicked and sundried during the months of April, May to make this fragrant spice. 
Cloves are great for your oral health and have many proven benefits. Clove has a cleansing effect on the plaque and bacteria that live in the mouth. With its pleasant minty smell, just chewing a clove bud freshens your breath naturally. 
Whole cloves can be used to freshen your breath, to spice your food, and even to rid a mild headache.
The highest quality cloves are handpicked from the hills of southern Kerala and Tamil Nadu and then shade dried. Truly coming from the source to your table, this jar of cloves will have all its aroma and freshness intact.