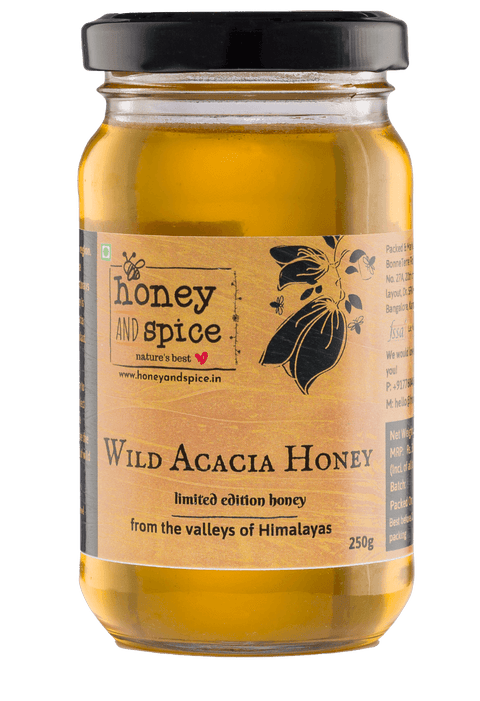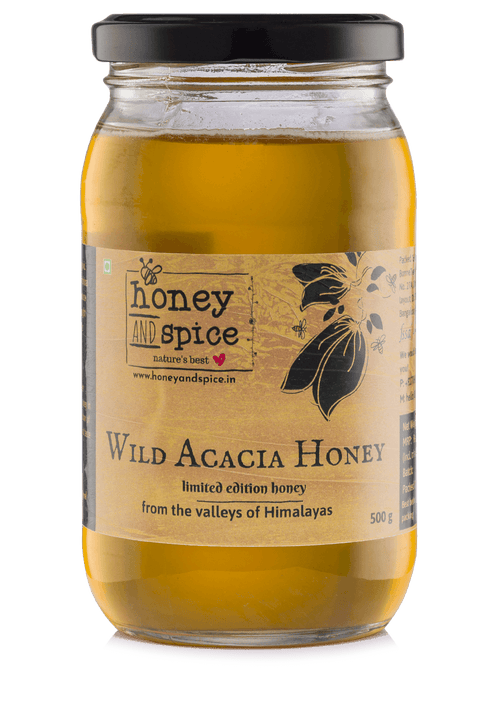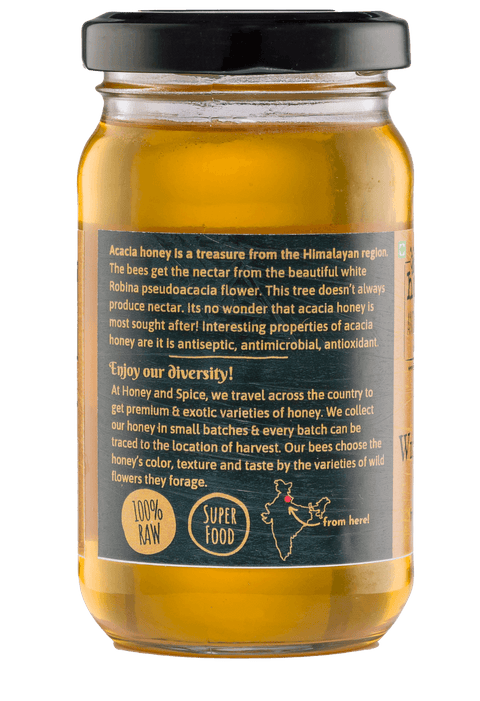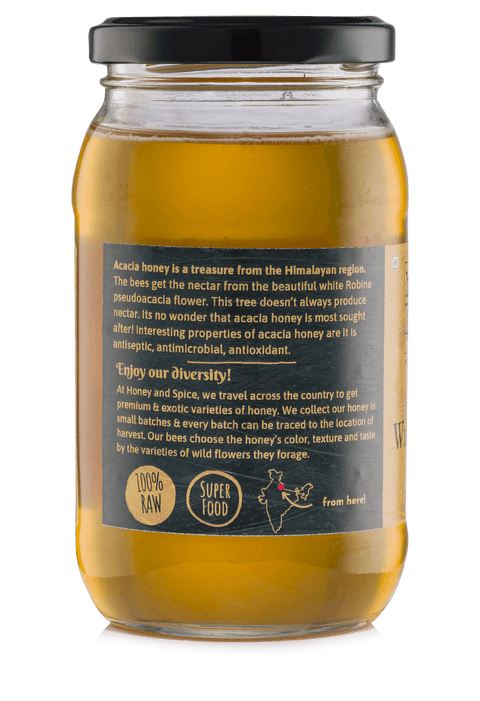 Honey and Spice
Wild Acacia Honey
Acacia honey is a treasure from the Himalayan region, The bees get the nectar from the beautiful white flowers of the Acacia tree. This tree doesn't always produce nectar, Its no wonder that acacia honey is most sought after!. 
The unique light colour of this honey makes it a premium product which is normally exported out of India. Now, Honey & Spice brings this exotic honey to you, harvested only in small batches every year!. 
Usage: Sprinkle it on your pastries or on your breakfast bowl. The light flavour and rich taste will sweeten your dishes the right way.